Article • Report
Focused Ultrasound: 60,000+ patients worldwide received treatments
The Focused Ultrasound Foundation (FUS) has published its 2020 State of the Field Report, a 63-page annual update detailing new potential indications, laboratory research, clinical trials, treatments and growth in worldwide procedures performed in 2019.
Report: Cynthia Keen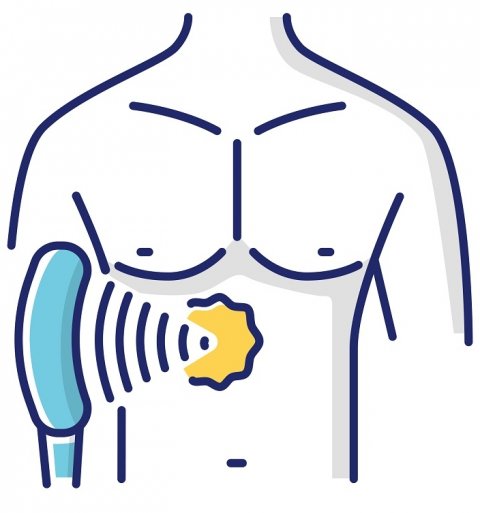 Focused ultrasound treats tissue with multiple intersecting beams of high-frequency sound which can befocused accurately on targets deep in the body without damaging surrounding structures. Ultrasound energy can act in multiple ways at the focal point where the beams converge, inducing a variety of biological effects and enabling the treatment of a wide variety of medical disorders.
The report can be downloaded at the FUS Foundation website.
Of note, Theraclion, a high-intensity focused ultrasound (HIFU) manufacturer headquartered in Malakoff, France, received the CE Mark for the world's first non-invasive solution for treatment of varicose veins. More than five million surgeries annually are estimated to be performed in the world; echotherapy (HIFU) transforms invasive and minimally invasive treatments into a non-invasive treatment experience. Also, Chongqing Haifu Medical Technology (Chongqing, China) received both the CE Mark and Chinese regulatory approval to treat rhinitis.
FUS reported that there are now 136 distinct indications for treatment. Europe and Asia have the largest number of regulatory clearances for clinical use, with 31 and 26 indications respectively. North and South American countries other than the USA have cleared 10 treatments, Oceana 8, and Africa only for prostate cancer. The U.S. Food and Drug Administration gave regulatory approval for six clinical indications.
Treatment for gastric tumours was approved as a new clinical indication. Eight preclinical indications are being investigated, specifically for tuberculosis, urinary tract infection, Parkinson's disease, rotator cuff injury, vasectomy, tendon contracture, Rett syndrome (a neurodevelopmental disorder), and neuromyelitis (a central nervous system disorder that primarily affects the eye nerves and the spinal cord).
First-in human clinical trials were initiated for seven disorders, including multiple sclerosis, migraine, and opioids.
Clinical trials: 60,000+ patients worldwide
FUS reports that more than 60,000 patients worldwide received focused ultrasound treatments. The three most common treatments were for uterine fibroids (48%), liver tumours (33%), prostate diseases (11%). Cancer patients received nearly 50% all treatments, for liver tumours, prostate, breast and soft tissue cancers, and bone metastases. Treatments for essential tremor represented 65% of the 3,724 brain treatments, followed by treatments for Parkinson's disease (18%), brain tumours (6%), and neuropathic pain (4%).
Asia leads the number of healthcare facilities offering focused ultrasound, at 252 locations, followed by Europe at 188, and North America at 130. Specifically, China treats unique approved indications at 153 sites, followed by Japan (39) and South Korea (25). Utilisation in Europe is predominantly in France (54 locations), Germany (42), Italy (16), and Switzerland (11). The Russian Federation has 25, the United Kingdom 16. Treatment in North America is performed at 107 facilities in the USA, and nine each in Canada and Mexico.
Clinical research of 71 indications is led by Europe, with 85 research sites, Asia (70), and North America (47). The countries conducting the most clinical trials are the USA, followed by China, Germany, France, Italy, and the UK. The majority of pre-clinical focused ultrasound research and technical research is being conducted in the USA, at 57 and 52 locations respectively.
The report also discusses in detail the work and publications of eight research and treatment sites that FUS Foundation considers to be the powerhouses of focused ultrasound research. They include the Physics for Medicine Paris and Inserm-LabTAU in Lyon, France; the UK's Institute of Cancer Research and the Royal Marsden in London; Toronto's Sunnybrook Health Sciences Center in Ontario, Canada, and, in the USA, Brigham and Women's Hospital in Boston; The University of Maryland School of Medicine in Baltimore; Stanford University School of Medicine in California, and the University of Virginia Health System in Charlottesville.
In veterinary medicine, focused ultrasound is starting to be used, with 81 treatments in the USA in 2019. Applications were primarily in oncology and pain management, but that focused ultrasound also shows promise in the management of osteoarthritis, soft tissue injury, and elbow/hip dysplasia in animals.