Emergency rise for child diabetes
Since 2002 the number of children in England needing hospital care for complications of diabetes has risen about approximately 25 percent. The Patient group Diabetes UK blames cuts in the NHS service for this trend, BBC News reported yesterday.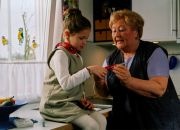 The numbers are shocking: In the year 2007 exactly 3317 children suffering on diabetes were admitted to hospital with diabetic ketoacidosis, a complication that potentially lead to coma. Five years earlier only 2617 diabetes children have shown similar symptoms, BBC News reported. The steady rise was now revealed in an Parliament answer.
Diabetic ketoacidosis belongs to the first signs of unchecked diabetes. The children start loosing weight, complain about stomach pain and vomiting. They feel weary and exhausted. And if not treated quickly, the situations can worsen and cause coma or even death.
The patient group Diabetes UK claimed, that cuts in NHS services were partly to blame for the trend. There are more needs to be spent on specialist diabetes services aimed at children and parents needed, to be better educated, the group demands.
"The number of children being rushed to A&E with such a life-threatening complication is shocking", Douglas Smallwood, the chief executive of Diabetes UK, said to BBC News. "In other research, specialist diabetes staff have reported that cuts in diabetes services results in increased emergency hospital admissions", he added.
Peter Hindmarsh, from the Institute of Child Health, who leads a committee asked by the government to look at the situation, however, finds the reasons more complex. The number of people diagnosed with diabetes has been rised and people tended to stay in hospital at this point, he told BBC News. "However, the shortage of specialist care might have something to do with", he said.
A spokesman for the Department of Health acknowledged that is was vital that children and young people with diabetes had access to support from a specialist team.