Elekta to buy CMS
The Swedish radiotherapy and radiosurgery specialist Elekta is in negotiations to buy CMS, the St Louis, MO-based supplier of radiotherapy treatment-planning (RTP) systems, for $75 million in cash.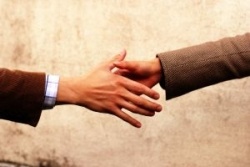 Tomas Puusepp, president and CEO of Elekta, explained the thinking behind the proposed deal: "Elekta and CMS share a common belief in open systems, and a vision that radiation treatment planning is a critical piece of the technology required for emerging capabilities such as VMAT (Volumetric Modulated Arc Therapy) and adaptive therapy."
CMS is a leading player in radiation-therapy planning, supporting over 1500 clinical sites worldwide, including eight proton-therapy centres. The company has 290 employees and is owned by a private equity fund run by US investment bank Brown Brothers Harriman.
The acquisition is subject to successful conclusion of final transaction documentation, satisfactory completion of due diligence, receipt of relevant regulatory approvals and other unspecified conditions. Negotiations are expected to be finalized by mid-February with the deal slated to close mid-March.
James Hoey, CEO of IMPAC Medical Systems (part of Elekta), noted that CMS has "a strong pipeline of advanced functionality in development [that] could significantly contribute to our MOSAIQ RTP strategy going forward".
He continued: "Treatment planning is evolving from an event that typically occurred in an isolated area one or two times during the therapy process to becoming a more interative process that evolves throughout the course of therapy with various steps taking place in different areas of the department."