POCT Interfaces
EKF - Connectivity now available on HbA1c Analyzers
EKF Diagnostics are previewing the new connectivity solution for their range of point-of-care HbA1c analyzers at Arab Health 2017 on stand number Z1.H30.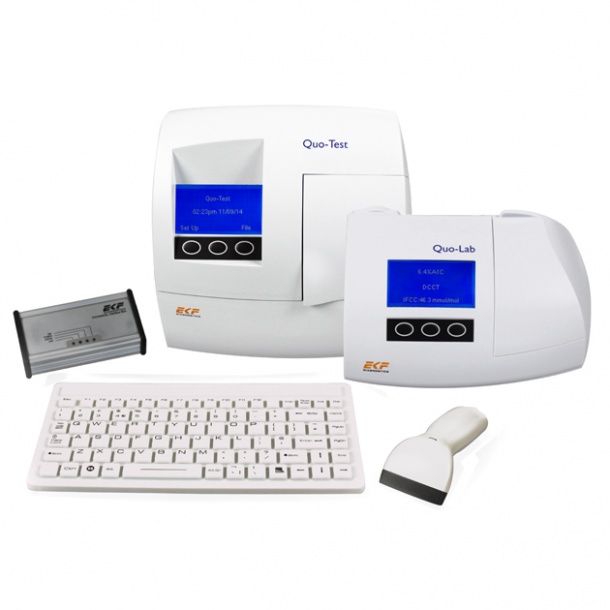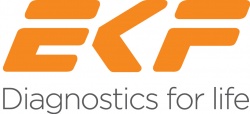 Quo-Test® and Quo-Lab® now come with a connectivity package including a connector interface box, cables and a software upgrade, allowing the analyzers to transmit patient data to the majority of Lab Information Management Systems (LIMS) or Hospital Information Systems (HIS) in use today.
The connectivity package uses the POCT1-A2 communication protocol and the in-house designed Connector Interface Box to create bidirectional communication between a multitude of Lab Information Management Systems and the Quo systems. Unlike many closed proprietary data management systems, The EKF Diagnostics connectivity solution is open, allowing for easy and simple connection to whatever system the clinic is currently using.
As well as using the industry standard POCT1-A2 communication protocol, the connectivity solution also unlocks a host of new features aimed at improving security and quality control.
For the first time, it is now possible to record an increased amount of demographic information including full patient name, date of birth, patient ID numbers and additional result commentary, using either the standard product barcode scanner or the new keyboard accessory. This additional demographic information enables the patient and their results to be linked and traced right throughout the healthcare system.
Operator IDs can now be added to each test result, significantly improving the traceability and security applied to every HbA1c reading. A controlled list of trained operators assures that only those with sufficient competency have access to the system to start taking measurements. This new feature takes away the risk that an untrained operator can access the system, or even review patient results, unless they have the proper and correct security level.
In addition to these functions, enhanced quality control is now possible with multiple user-defined QC lockout options available to POCT coordinators, ensuring that tests can only be run according to whatever quality assurance procedure is required. Even more traceability is possible as consumables and quality controls can now be added to an approval list meaning only those products that have passed incoming inspection are used.
These new connectivity solutions take Quo-Test® and Quo-Lab® to the next level in point-of-care patient management and will help EKF further its aim of making POC diabetes patient management more accessible and also more robust.
See the connectivity solution in action at the EKF Diagnostics Arab Health Stand No. Z1.H30. Or alternatively visit www.hba1c-test.com