Edo Med becomes distributor of Sectra medical systems in Poland
Sectra recently found a new distribution partner for it's PACS systems in Poland: Edo Med Sp.z o.o., a well established company throughout the radiology and oncoloy market. With this step Sectra will provide solutions for the increasing demand of digital imaging technologies in Poland.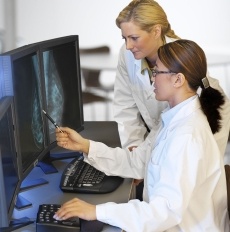 Through a recent agreement Sectra will distribute their PACS systems on the polish market by Edo Med. In the future the partnership may be extended to comprise more Sectra products.
Torbjörn Kronander, President of Sectra Imtec AB regards the partnership as "an important step forward into the new Europe's healthcare market" and thinks that "Edo Med is an excellent partner for the distribution of our products in Poland".
Poland joined the EU in 2004 - since then huge investments have been made to increase healthcare efficiency for it's population of 40 million people.
Jaroslaw Borkulak, President of Edo Med "sees a rapidly growing demand for efficient medical imaging solutions in Poland" as departments throughout the country need state-of-the-art equipment. "Partnering with Sectra enables us to provide new and existing customers with a well-proven solution to increase their operational effectiveness".
More on the subject:
More on companies: