Dynamic technological change is transforming European CT markets
Emergence of high, multi-slice CT systems to make single and dual slice CT scanners obsolete
– The demand for multi-slice computed tomography (CT) systems will drive growth in the European CT market.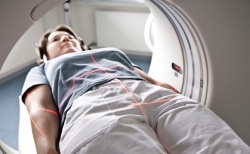 Single and dual slice CT scanners are projected to become obsolete in the next two years, while 16 slice and 64 slice scanners will continue to account for a major share of the market over the next 5-6 years.
New analysis from Frost & Sullivan (http://www.healthcare.frost.com), European Market for Computed Tomography, finds that the market yielded $523.6 million in 2011 and estimates this to reach $691.6 million in 2018. The research covers less than 64 slice scanner (comprising single, dual, 4, 16, 20, 32 and 40 slice CT scanners), 64 slice scanners, 128 and 256 slice scanners and greater than 256 slice scanners.
Continuous technical change has made the market extremely volatile, with several new products being regularly introduced. These new products will increasingly replace single and dual slice CT systems, driving them into obsolescence.
"In the forthcoming years, numerous premium and super premium CT systems will flood the market, sparking demand for high slice CT systems such as 128 and 256 slice scanners," noted Frost & Sullivan Programme Manager Sujith Eramangalath. "These high slice CT systems have superior features in terms of reduced scanning times, lower dosage levels and enhanced image quality."
Different stages of the replacement cycle will aid in the consistent growth of the high slice CT market. Overall, the market will benefit as the range of clinical applications covered by CT will expand. Technological developments supporting superior image quality, coupled with competitive pricing and positive reimbursement policies, will also sustain growth in the CT market over the long-term.
Market growth will, however, be affected by the need for proven clinical results that validate the efficacy of CT. The lack of optimal CT protocols and dearth of skilled personnel will also pose important challenges to market prospects.
"Issues related to dosage have also been targeted as a cause for significant concern," said Sujith. "Now, however, with a number of dose control measures being introduced, workflow integration is emerging as the key deciding factor in promoting CT adoption and penetration."
All market participants now have product portfolios that arch across all segments and offer various dose control features. As a result, the most important differentiating factor now is the ease of integration of the product into the pre-set workflow. This is a crucial factor, which market participants will need to consider as it will play a major role in end-user's purchase decisions.
If you are interested in more information on this study, please send an e-mail with your contact details to Anna Zanchi, Corporate Communications, at anna.zanchi@frost.com.