Dutch Deal for Sectra
VUmc University Hospital of Amsterdam, which performs approximately 150,000 radiology examinations per year, is yet another renowned hospital to choose Sectra's radiology IT solution for handling of patient information and radiology images (RIS/PACS). In signing a long-term agreement with VUmc, the IT and medical-technology company Sectra passes the 1,000th customer milestone.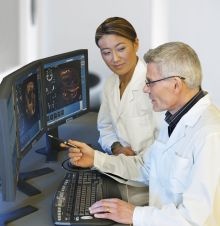 "Sectra has worked closely with us to ensure we receive a solution that will allow us to cope with the challenges we face in terms of increased efficiency and patient flow. They are responsive to our needs and consider our ideas seriously, which makes us confident that we are well-equipped for the future," says Professor van Kuijk at VUmc University Hospital.
Sectra is committed to building close, long-term partnerships with customers. Sectra installed its first medical IT system in 1990 and is now passing the 1,000th customer milestone while the first customer still remains an important Sectra partner in progress.
"Maintaining close customer relations is one of the most important factors in our ability to innovate and find solutions to our customer's problems," says Torbjörn Kronander, President of Sectra's medical operations. "Nurturing our contacts permits us to further enhance the efficiency of our installations and broaden our experience base in continuing efforts to pioneer further advancements in radiology IT solutions."
Sectra has supplied some of the largest PACS installations in the world, including New York City hospitals, London's NHS hospitals, and the entire public healthcare system in Northern Ireland. At the same time, Sectra provides medical IT solutions to hundreds of smaller community hospitals and imaging centers around the globe.
Picture: Sectra
More on the subject:
More on companies: