Image source: Shutterstock/Levent Konuk
Article • Patient-focused radiography
Dementia and autism patients in the MRI: not aggressive, just lost
Patients with neurological conditions such as dementia or autism can prove especially challenging for radiographers. A session at the ECR Overture in March gave insights to a patient-focused approach, with experts sharing the results of research projects as well as touching insights from their own experience.
Report: Mélisande Rouger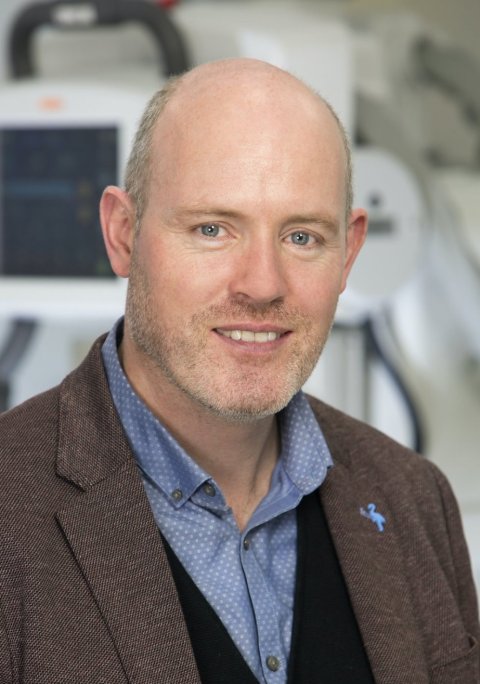 Professor Mark McEntee, a radiographer at University College Cork, Ireland, opened the early morning session by presenting the work of one of his students on the attitude of radiographers towards management and care of patients with dementia. In a moving presentation, the expert shared his experience both as a radiographer and the parent of a patient with dementia, a range of symptoms often misunderstood as a disease. 'Dementia is an umbrella term used to describe a range of symptoms rather than a disease itself,' he said. 'Dementia is associated with cognitive impairment and multiple diseases such as Alzheimer's.'
While there are about 400 diseases that can cause dementia, a common factor is the gradual shift in behaviour, McEntee explained. In early stages, family members might start to notice subtle changes in the execution of simple tasks like making tea, managing schedules or medication. As dementia advances, communication becomes more difficult. 'Caregivers may be needed for daily tasks such as feeding, dressing and personal hygiene. That can be troubling for family members, as the person with dementia begins to forget people's names,' the expert said. In late stages, full time care is often needed, with many patients having problems eating and swallowing, and become susceptible to infections.
Conflicting concerns for radiographers
As his own mother suffers from dementia, McEntee had to switch perspectives to visit the x-ray department as a patient relative. He wrote down some of the experience in a personal reflection that was published in the Journal of Medical Imaging and Radiation Sciences in 2021.1 This personal view of dementia tells the story of an x-ray examination and was the basis for a study he carried out with student Caitlin Devereux and radiographers in Ireland. In the study, they asked participants to detail their experience and attitudes towards patients with dementia. The radiographers expressed concern about their practice and worried about patient care and imaging quality, but also about distressing patients. 'They worried about patients' fear and safety, but also about physical violence, consent and justification for the examination,' McEntee said.
We should all involve the carer in the examination and bring them in the examination room. That will make the biggest difference

Mark McEntee
Some of those concerns are based on a lack of training, knowledge, and education, he explained. 'Radiographers said they would have liked to have more experience with those types of patients experience and didn't feel empowered to do things differently,' he summarised. 'They didn't know what to expect but were aware that there was a stigma around the symptom. They were nervous that they were going to annoy patients or get them worked up.'
Those fears show common misunderstandings and highlight the necessity to change practice, the expert stressed. 'We need to improve radiographers' practice and knowledge about dementia patients and dementia care. Radiographers must remember that a patient is not an aggressive person, but someone who's confused and scared. We should all involve the carer in the examination and bring them in the examination room. That will make the biggest difference,' he concluded.
Boosting autism friendly MRI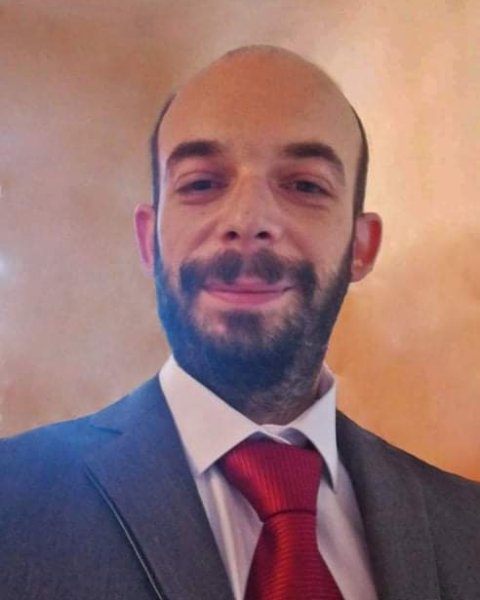 In another talk, Nikolaos Stogiannos from City University of London, UK, shared the results of a study that looked at the patient's perspective in autism friendly MRI.2 'Autistic individuals may experience communication challenges, heightened anxiety and increased response to sensory stimuli,' Stogiannos said. 'They also face different challenges when accessing healthcare services, such as poor staff awareness, stigma and suboptimal communication. These differences may result in great challenges and a poor patient experience when coming to an MRI environment.' The isolated and noisy MRI unit in combination with long scan times and the need for patient immobilisation often cause significant challenges to autistic individuals, he added.
Two online surveys were conducted in autistic adults and children to explore efficient ways to improve both radiographers' practice and patient experience. The surveys were distributed through the UK National Autistic Society, the London Autism Group, and the researchers' networks on social media. From the 128 valid responses that were received, poor communication was identified as the main obstacle to successful MRI scans. Non-disclosure of autistic identity was noted in more than half of the respondents, which resulted in MRI departments unable to provide customised examinations.
Patient empowerment
Radiographers should always adapt their communication style to their patients' needs

Nikolaos Stogiannos
Poor patient experience was mainly attributed to the acoustic noise, lack of physical comfort inside the scanner and lack of integrated aftercare. 'To improve examinations, MRI departments should receive adequate and timely information about a patient's autistic condition and have the capacity to reduce acoustic noise during the examination,' Stogiannos said. 'Radiographers must ensure physical comfort inside the scanner and offer other scan options, for example open-bore scanners.'
Autistic service users should also be encouraged and empowered to disclose their autistic identity as well as their needs and preferences prior to the examination. 'Customised communication should be employed to achieve autism friendly MRI examinations. Radiographers should always adapt their communication style to their patients' needs,' he concluded.
Other talks in the session featured Dr Francis Zarv from Msida, Malta, who spoke of the effect of music during mammography breast screening; Elin Kjelle from Gjøvik, Norway, who detailed the implementation of a telemedicine and stroke evaluation service; and Anselm Chukwuani from Birmingham, UK, who focused on the imaging service demand of an increasingly ageing population with cancer care needs.
1 McEntee, Medical Radiation Sciences Narratives 2021: A personal view of dementia care in radiography; https://doi.org/10.1016/j.jmir.2021.10.001
2 Stogiannos et al., Radiography 2021: Autism-friendly MRI: Improving radiography practice in the UK, a survey of radiographer practitioners; https://doi.org/10.1016/j.radi.2021.09.003
Profiles:
Prof Mark McEntee is the Chair of Diagnostic Radiography at University College Cork and the Deputy Editor of the Journal of Medical Imaging and Radiation Sciences (JMIRS). When his mother was diagnosed with dementia in 2010, he realised how little work had been done on caring for patients with dementia during imaging. He has subsequently carried out focus group surveys with patients and radiographers in Australia and Ireland and has written and presented on the subject, with the aim of translating research into practical guidance.
Nikolaos Stogiannos is Honorary Research Fellow at City University of London. He is also a research assistant at the University College Cork, Ireland, and the Lead MRI Radiographer in the Medical Imaging Department at Corfu General Hospital, Greece.