Article • Open Forum at ECR 2022
Defining value for radiologists and their patients
Healthcare expenditures have risen considerably in the past decades. In fact, medical inflation has come to exceed the rate of regular consumer price inflation to a degree that raises the question of what really brings "value" in healthcare. In an Open Forum session at the ECR Overture this week, speakers discussed strategies to revert the trend of medical inflation and argued how to deliver the best outcomes at the lowest cost.
Report: Mélisande Rouger
Image source: Adobe Stock/Dilok
A review on the past 50 years reveals the gravity of the issue: While healthcare expenditure represented about 6% of the US's GDP in 1970, its percentage has skyrocketed to about 18% in 2020. In its latest forecasts to date, the OECD estimated that health spending would outpace GDP growth over the next 15 years in almost every country of the organisation.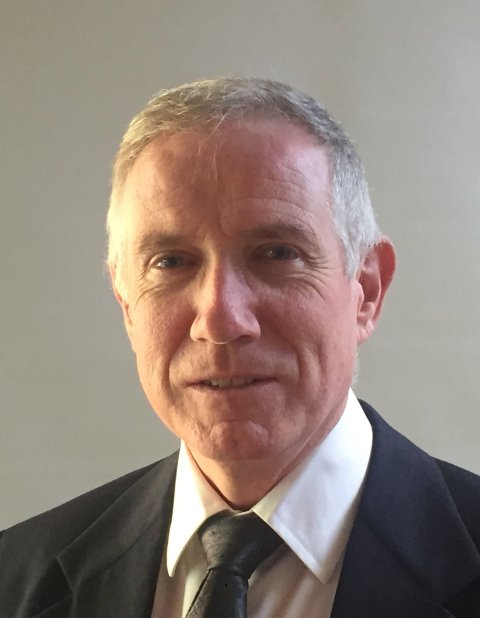 This situation has become completely unsustainable, according to Dr Adrian Brady, a consultant radiologist at the Mercy University Hospital in Cork, Ireland, and 1st Vice President of the European Society of Radiology (ESR). 'It's going to be impossible to keep following the upward trend in the coming years,' said Brady as he opened the ECR session. 'We're spending more year on year, but we're not really sure that healthcare expenditure is benefiting the population more with every passing year.'
To oppose this trend, healthcare providers have been thinking of how they can bring value and achieve the best patient outcomes at the lowest cost. The conversation around value-based healthcare started in 2006, when Michael Porter and Elizabeth Teisber introduced the concept in their book "Redefining Healthcare", and many papers have followed in the medical literature.
Delivering healthcare (without breaking the bank)
For radiologists, defining the value of what they deliver is a tricky business. Although they play a central role in healthcare and millions are spent in medical imaging every year, radiologists have very little control over their resources, Brady explained. 'There's very little healthcare that can function without the support of radiology, but we have very limited control of how the resources that we deploy are utilised,' he said. 'If somebody asks for a scan for their patients, unless there's something outrageous about the request, we're not in a position to deny them.'
It's very easy for us to lose sight of what the patient may need beyond our interpretive tasks, since we don't have a lot of time to read scans to begin with

Adrian Brady
As requests for radiological examinations keep piling up every year, radiology societies have started to raise awareness among their communities. 'It's time that we as a specialty begin to look at whether we're truly delivering optimal healthcare and care a little bit more than just responding to referrers' request,' said Brady, who has spoken and written extensively about the issue. He contributed to the ESR's first paper on value-based radiology in 2017 and several more specific publications after that.
Under his leadership, the ESR also coordinated development of a multi-society statement together with radiology societies around the world about radiology in value-based healthcare in 2020. The same group wrote a short article introducing the concept deliberately to non-radiologists in JAMA. 'We wanted to make some important points to the people who refer to us,' he said. 'It's about trying to look critically at the services we deliver and see if we can enhance the value of our services without breaking the bank.'
The International Society for Strategic Studies in Radiology (IS3R), in which Brady is also active, will meet in September 2022 in Montreal to decide on strategies and practical aspects of promoting value-based radiology.
Why the patient's perspective matters
To find a definition of value, the financial and technical aspects are important, but other parameters should also enter the equation, cautioned Brady. 'Access to fair healthcare, appropriate care to achieve patients' personal goals and equitable resource distribution across all patient groups also contribute to value.'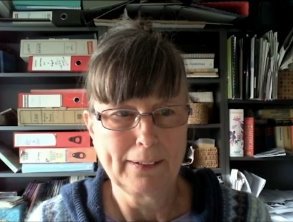 Patients have a lot to bring to the table when it comes to defining value, Judy Birch, a patient representative in the ESR patient advisory group (PAG) from Poole, UK, explained in the following talk. 'Value for patients in radiology is to obtain a diagnosis in order to enable them to have access to effective treatment and a cure or improvement in their quality of life,' she said. 'Radiology contributes to patient outcomes, hence the importance of interdisciplinary work.'
The ESR PAG carried out a survey in 2019 to ask patient groups across the EU what mattered to them in terms of radiology delivery services. Answers revealed that patients expect to receive the right diagnosis, experience short waiting times, have their images interpreted by suitably qualified people with the appropriate skills, and to directly engage with the radiologist. 'It's very easy for us to lose sight of what the patient may need beyond our interpretive tasks, since we don't have a lot of time to read scans to begin with,' Brady said. 'We have to listen to what patients want and respond as best as we can. Value is not necessarily about money or diagnostic efficacy, but value can also be about making the patient experience inside the hospital as easy and pleasant as possible.'
In the final session, Jacob Visser, Chief Medical Information Officer and Assistant Professor of Value-based Imaging at Erasmus Medical School, Rotterdam, the Netherlands, explained why the assessment of radiology effectiveness must change and suggested practical steps to focus on value instead of work volume.
Profile:
Dr Adrian Brady is a Consultant Radiologist at the Mercy University Hospital in Cork, Ireland, with particular interests in interventional radiology and abdominal (GI & GU) imaging. He is also Medical Director of the National Centre for Hereditary Hemorrhagic Telangiectasia (HHT) in Ireland and has a strong interest and expertise in the management of pulmonary AVMs. Dr Brady was Dean of the Faculty of Radiologists of the Royal College of Surgeons in Ireland, from 2010 to 2012. He has been involved in ESR activities for many years and chaired the ESR Quality Safety & Standards Committee from 2017 to 2020. He is currently Deputy Chairperson of the ECR Program Planning Committee and ESR 1st Vice-President.