Cervical cancer
Testing for human papilloma virus genotypes 16 and 18 detects cervical pre-cancer cases missed by Pap test
Data from the ATHENA (Addressing THE Need for Advanced HPV Diagnostics) USA registration trial, involving more than 47,000 women, demonstrate that two human papilloma virus genotypes, HPV 16 and HPV 18, can identify those women with cervical pre-cancer missed by cytologic examination with a Papanicolau (Pap) test.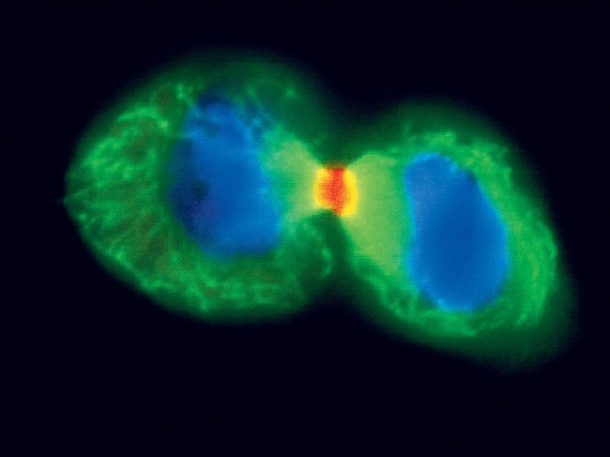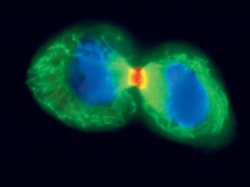 In the trial, 1 in 10 of the women, aged 30-years+, who tested positive for HPV genotypes 16 and/or 18 by the cobas 4800 HPV* test had cervical pre-cancer, although their Pap test had been normal. The data demonstrate the importance of HPV genotyping to increase the accuracy of assessing cervical cancer risk, especially by screening for the two highest risk HPV genotypes (16 and 18), and underscore the limitations of relying upon cytology (Pap) testing alone in identifying women with cervical pre-cancer, Roche points out.
Thomas C Wright Jr MD, of Columbia University, who presented the data at the 26th International Papilloma virus Conference in Montréal, Canada, said: 'The ATHENA data show that women who are positive for HPV 16 and/or 18 should be directly referred for closer examination of the cervix by colposcopy. Screening for high-risk HPV genotypes provides important additive information to Pap testing, and screening for the two highest risk types, HPV 16 and 18, should be included to provide predictive information about a woman's risk for having cervical pre-cancer or cancer.'
Novel findings from the clinical trial, show that women positive for HPV 16 and/or 18 with the cobas 4800 HPV Test who had a normal Pap test were at the same risk of having cervical pre-cancer as women who tested positive for any of the 14 high-risk HPV types with an equivocal Pap test (ASC-US, Atypical Squamous Cells of Undetermined Significance). The latter clinical situation is broadly accepted to carry a risk of pre-cancer that warrants immediate investigation, underscoring the importance of testing for HPV genotypes 16 and 18 in women with normal Pap tests.
'ATHENA is a landmark trial demonstrating how state-of-the-art medical diagnostics can address the limitations of cervical cancer screening with Pap tests alone,' said Daniel O'Day, Chief Operating Officer for Roche Diagnostics. 'If more women were tested for high-risk HPV genotypes, specifically genotypes 16 and 18, more cervical pre-cancer could be found and treated earlier. This would prevent progression to cancer and ultimately save lives.'
* As demonstrated in the ATHENA trial, the Roche cobas 4800 HPV Test (launched with CE Mark in 2009) is the only HPV test under investigation in the USA that simultaneously detects 12 high-risk HPV types (HPV types 31, 33, 35, 39, 45, 51, 52, 56, 58, 59, 66 and 68) as a pooled result, as well as HPV genotypes 16 and 18 individually
More on the subject:
More on companies: