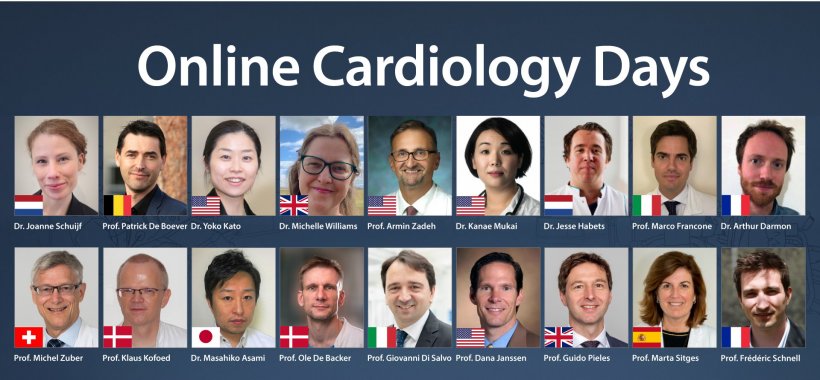 Image source: Canon Medical
News • Online platform for professionals
Cardiology webinars take a glimpse into the future of the field
In continuation of their healthcare webinar series, Canon Medical announces the Online Cardiology Days. From Oct 26 to Nov 4, world-renowned cardiology experts take a deep-dive into professional education and explore state-of-the-art imaging and clinical management insights during a series of interactive lectures, practical teaching sessions and real life clinical case discussions.
Click here for more information on the speakers, programme and webinar dates.
The event will kick off by discussing new approaches and insights for an earlier as well as more individualized approach to the evaluation and management of cardiovascular disease (CVD), moving away from traditional paradigms. Next, the cardiology experts will present solutions to tackle workflow issues and boost productivity in busy daily practice while keeping patients centralized. A central element of the webinars is the crucial role that imaging plays to guide decision making in structural heart disease and pediatric cardiology and tackling the challenges in the emerging field of sports cardiology.
Facing the increasing burden of CVD requires everyone to work together and implement new approaches, with the aim of improving the quality of life of patients while avoiding healthcare systems overload. Canon Medical strives to be the ''Voice of Cardiology'' by bringing together experts from all over the world who share discoveries and insights from research and clinical practice; for medical professionals and their patients.
Source: Canon Medical
More on the subject:
More on companies: