Broccoli against lung disease?
Experts starts to identify nutrition's components that might support the fight against diseases. Recently researchers from John Hopkins Medical School found that a decrease in lung concentrations of NFR2-dependent antioxidants, key components of the lung's defense system, is linked to the severity of chronic obstructive pulmany disease (COPD) in smokers.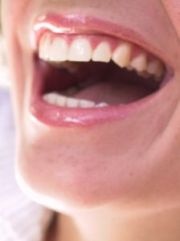 COPD is the fourth-leading cause of death in the U.S. and affects more than 16 million Americans. And the World Health Organisation (WHO) predicts a rising meaning for the future.
It has been already shown that disruption in NRF2 expression in mice exposed to cigarette smoke caused early onset of severe emphysema. In a recent study, researchers examined tissue samples from the lungs of smokers with and without COPD to determine if there were differences in measured levels of NRF2 expression and the level of its regulators.
When compared to non-COPD lungs, the lungs of patients with COPD showed markedly decreased levels of NRF2-dependent antioxidants, which protect cells from destruction. Surprisingly also the NRF2 decreased even though the protein was transformed into mRNA levels as well as the level of the stabilizing factor DJ-1.
"NRF2-dependent antioxidants and DJ-1 expression was negatively associated with severity of COPD," wrote principle investigator, Shyam Biswal, an associate professor in the Bloomberg School's Department of Environmental Health Sciences and Division of Pulmonary and Critical Care at the Johns Hopkins School of Medicine. "Therapy directed toward enhancing NRF2-regulated antioxidants may be a novel strategy for attenuating the effects of oxidative stress in the pathogenesis of COPD."
While clinical trials to date of antioxidants have been disappointing in improving the clinical course of patients with COPD, this study points to a possibility of benefit from restoring NRF2 levels in damaged lungs by reducing the action of destabilizing factor. Isothicyanate compounds such as that found in broccoli and thus prevent it from degrading NRF2, according to Dr. Barnes.