Better records reveal more bugs
UK - According to new figures obtained from death certificates by the Office for National Statistics (ONS) deaths involving Clostridium difficile rose by 69% to 3,800 in the 2004-05 period, whilst MRSA increased by 39% to 1,629. (In two hospitals in one city, C. difficile was linked to the deaths of 12 patients in just four weeks and, in another city, in one eight-month period, at least 49 people died after catching C. difficile).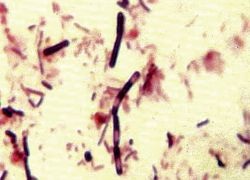 Although the bacteria were mentioned on the death certificates, the ONS pointed out that does not mean they were the actual cause of death.

In addition, this apparent increase in cases might be due to greater public awareness of Clostridium difficile, and so an increase in recording its presence on the certificates, the ONS suggested.

Lord Hunt, the British Health Minister, agreed with this possibility, but said it nonetheless remains '…a major challenge for the NHS and a top priority for government'. However, he added that tough hygiene targets showed that the NHS is beginning to see significant reductions in MRSA infections.
C. difficile, lives up to its 'difficult' name. Alcohol hand rubbing and other measures that combat MRSA appear to have little effect on these bacteria, which produce spores that become airborne, and can survive well on surfaces for some time. However, vigorous disinfectant cleansing of affected environments and the hands of hospital staff is effective.

From the death certificates it was seen that most of them, from both types of bacteria, were of older patients.