Beckman Coulter sold
Danaher Corporation intend to integrate the IVD firm into its Medical Technologies division. Brenda Marsh reports
USA - Over the past couple of decades, due to acquisitions California-based Beckman Coulter Inc has became one of the world's largest manufacturers of in vitro diagnostics analysers and automation for clinical pathology laboratories. Now, in a US$6.8 billion transaction, including debt and cash acquired, the company itself been acquired by the Danaher Corporation of Washington, D.C.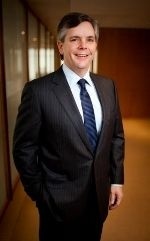 In future, Beckman Coulter will be part of Danaher's Medical Technologies division, joining the firm's Leica, AB Sciex, Radiometer and Molecular Devices businesses. This is divided into two areas: Dental, and Life Sciences and Diagnostics, which includes Radiometer, Leica, AB Sciex, and Molecular Devices. Danaher offered US$83.50 per share to Beckman's shareholders. However, by 2014, the firm expects a 10% return on its invested capital. In all, the acquisition has been predicted to double the Washington firm's presence in life sciences and medical diagnostics arena. Larry Culp, President and CEO of Danaher, explained in a meeting with investors that cost is 'a very important part of the equation; there is a lot of discipline Danaher can bring to Beckman' to see US$250 million cost savings.
50% of this will come from 'more traditional operational synergies', he said – citing sourcing, procurement and productivity efforts 'on the shop floor or supply chain'. Streamlining the general administration could result in 25% of savings and improvements in various other areas, including IT, the other 25%. However, customers of the in vitro device specialist Beckman Coulter are not expected to experience any changes. The firm, which ranked fourth in the global IVD market showed an annual revenue of US$3.7 bn (estimated fullyear 2010), some 70% of this from consumables and services and 30% comes from analyser system sales. In the firm's portfolio, clinical chemistry products account for 33%, cellular systems 30%, immunoassays 25% and life sciences 12%. Larry Culp said Danaher intends to unlock Beckman's value using Danaher's processes and enhanced sales and marketing services. 'There is a whole host of opportunities for us to accelerate spending in high impact areas,' he said, referring to Beckman's immunoassay products and life sciences and Danaher's expertise in these.
Danaher already has a presence in markets beyond the USA, in international markets such as the EU and China. 25% of Beckman's 2010 revenue came from areas beyond the US. The acquisition will clearly augment Danaher's international business. Why the sale of the company? In September 2010, as the Beckman Coulter share price fell below US$50 after some stagnation over a five-year period, its then CEO Scott Garret suddenly resigned. However, rumours regarding a possible sale of the firm had somewhat lifted the share value again. Some reported problems with quality control, and another with a test to detect a cardiac attack, have been blamed for Beckman Coulter's woes.
In addition, the USA's new medical device (not including lab equipment) excise tax of 2.3%, to come into effect in 2013, is attributed to some misgivings among IVD firms in terms of launching new hospital devices. A diversified technology leader, Danaher designs, manufactures and markets products for professional, medical, industrial, and commercial customers. The firm has 48,000 associates serving customers in some 125 countries. Revenue in 2010: US$13.2 billion. Danaher originated from 'Dana', a pre- 700 BC Celtic word meaning swift flowing. The firm's reputation for sustained and accelerating growth plus profits are clear, along with its aims for acquisitions – as underlined by the takeover of Beckman Coulter.
More on the subject:
More on companies: