Battling against hospital acquired infections
Hospital acquired infections (HAIs) are among the most common complications during a hospital and care home stay in the West (although they also occur in developing countries, with even an assumed higher incidence), causing enormous strain for those affected as well as high follow-on costs for healthcare systems.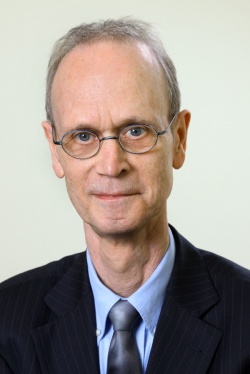 Many of these infections were/ are caused by multi-resistant bacteria. Therefore adherence to hospital hygiene standards has a key function in the avoidance of hospital-acquired infections. Although this has been known for many years, effective infection protection is often made difficult through lack of staff, funding and information. In the US the Centre for Disease Control and Prevention has recently presented measures from individual hospitals that were particularly successful in fighting these HAIs. One of these measures is the linking of bonus payments to managers to a hospital's compliance rate for hand disinfection. EH reporter Brigitte Dinkloh looked into whether this incentive could also be conceivable in Europe. For the seven hospitals run by Novant Health in Winston-Salem, North Carolina, USA, the death of a 28-yearold parachutist who died not from his injuries but an MRSA infection, was the trigger for an aggressive hand hygiene campaign. Earlier campaigns had failed in the long term. The new campaign was based on the principle of liability by making bonus payments to managers, due in three years' time, dependent on whether a compliance rate of 90% for hand disinfection was achieved. The hospital group invested around US$325,000 in monitoring, training and documentation for adherence to the hand disinfection guidelines. At the start of the campaign the MRSA infection rate stood at between 0.8 and 1.0% per 1,000 patient days; after the campaign the rate of infections was lowered by 60-70% to 0.15 infections per 1,000 patient days.
Gertie van Knippenberg-Gordebeke, an experienced hygiene expert from Venlo, the Netherlands, who now advises hospitals worldwide on hygiene issues, and lectures at many international congresses, deems the campaign carried out in the USA to be effective, albeit unpopular. 'Control and punishment, or reward respectively, are the only measures that really work,' she explains. However, keeping the rate of HAIs at a constant low also depends on other factors – the sparing use of antibiotics, good training of hygiene specialists and correct cleaning procedures (Keep it clean, keep it dry), as well as the correct emptying and decontamination of bedpans. 'The Netherlands, along with the Scandinavian countries, has the lowest rate of MRSA worldwide – 1.2% (2010 - http://www.ecdc.europa.eu/en/activities/ surveillance/EARS-Net/database/ Pages/table_reports.aspx). The reason why is one of the most sparing uses of antibiotics for humans worldwide. Moreover, hygiene standards in hospitals are higher than the European average: Dutch Hygiene specialists must be certified every five years. This along with consistent screening of MRSA risk patients contributes significantly to the low incidence of MRSA. We don't regularly screen for other pathogens but, due to the low use of antibiotics, there are fewer multi-resistant bacteria than in other countries anyway.' However, even in the Netherlands there are problems with compliance with hand hygiene. For her doctoral thesis, Vicki Erasmus, researcher at the Erasmus Medical Centre, in Rotterdam, carried out an exemplary investigation into the hand disinfection practices among doctors and nurses. She found that the rate of adherence to the guidelines on hand hygiene was only 20% i.e. only every fifth pair of hands was being disinfected according to the guidelines.
The large German hospital group Helios has a different approach to the fight against HAIs: 'We don't link the bonus payments to hand disinfection but to medical objectives,' explains Prof. Henning Rüden, Consultant Hospital Hygiene Specialist at Helios. The hygienists of the hospital group are paid a bonus once the prevalence of a pathogen has fallen below a certain level. The hospital hygiene specialists are therefore very motivated to prevent nosocomial infections with multi-resistant bacteria. 'Hand disinfection is such a big matter of course for us that I'm not sure why we'd want to make bonus payments depend on it. I think we should concentrate on containing infections, because what really counts are fewer multi-resistant bacteria and fewer infections,' Prof. Rüden added. He sees the key to success in awareness. The Helios group are therefore taking part in the Hospital Infection Surveillance System (KISS) at the National Reference Centre for Surveillance of Nosocomial Infections. Patients with an increased risk of being MRSA carriers, such as residents in residential homes for the elderly, and farmers, as well as patients on ICUs, are screened on days 1, 2 or 3 of their hospital stay. Since 2010, the incidence of nosocomial MRSA cases at Helios has fallen significantly and is currently at 0.05 per 1,000 patient days. According to Prof. Rüden, MRSA is not the real problem nowadays, the real problem are the gram-negative bacteria that only respond to two to three antibiotics. The hospital group is currently trialling an intranet-based documentation system for the use of antibiotics, whereby the daily doses per 1,000 patient days in the whole hospital are reduced so that bacteria that have become pan resistant through certain antibiotics are not selected.
In July the Robert-Koch Institute introduced the data from Germany in the context of the first European Prevalence Survey by the ECDC – the survey is still being carried out in other European countries. It shows that, compared to the first German prevalence study in 1994, the prevalence of nosocomial infections has not changed significantly but that there has been a defined increase in the administration of antibiotics (RKI: Epidemiological Bulletin No. 26). Even though the exact analysis of data is still outstanding there will be a continued need for extraordinary measures to contain the spread of HAIs.