Appendicitis complicated by chickenpox
Surgeons Sergey V Stonogin, specialist in infectious cases, Eugeny V Dvorovenko, Head of Emergency Surgery, and Vladimir A Chaplin, endoscopy specialist - report on results from their study to assess the most effective, safe combination of antibiotics to treat patients with acute appendicitis complicated by chickenpox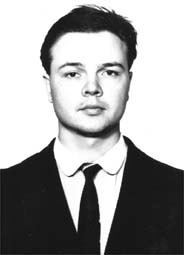 In our research at the Tooshino City Hospital for Children, in Moscow, we studied cases from 1999 to 2003. 18 cases (3.3 % of all operations for appendicitis combined with infection) were children with destructive appendicitis and chickenpox (or contact with chickenpox). Their age ranged between 3.5 to 13 years.

Antibiotic-sensitivity was defined by Kirbi-Bauer's disk-diffusion method.
12 patients had symptoms of local peritonitis; three had widespread peritonitis. Abscessed appendix was found in 11 patients.

Two patients had microflora growth in the abdomen - a massive growth of Escherichia coli. In first case Escherichia coli was sensitive to: Ampicillin/Sulbactam, Aztreonam, Cephazolin, Cefotetanum, Ceftazidime, Ceftrizoximum, Ceftriaxon, Cefuroxim, Cephalotinum, Ciprofloxacinum, Gentamycin, Imipenem, Mezlocillin, Piperacillin, Tobramycinum; it was also stable with Co-Trimoxazole.

In the second case Escherichia coli was sensitive to: Amikacin, Aztreonam, Cefotaxim, Cefotetanum, Ceftazidime, Cefuroxim, Ciprofloxacinum, Gentamycin, Imipenem, Ofloxacinum, Tobramycinum, and stable with Ampicillin/Sulbactam, Ampicillin, Cephalotinum, Mezlocillin, Piperacillin.

After surgery, antibacterial therapy was carried out on 14 patients. Penicillins were used to treat 11 patients. Aminoglycosides was used to treat 17 patients. Cephalosporins were used to treat nine patients. Third generation Cephalosporins were used for seven patients. Metronidazole was used in eight cases. Fluoroquinolones were used to treat two patients. The highly effective combination of cephalosporin, aminoglycoside and metronidazole was applied in three cases. It should be noted that three patients received two consecutive antibacterial therapies.

The period in which patients returned to normal temperature after surgery for destructive appendicitis decreased from 8 to one day (average: 3.5 to 1.8 days). For patients operated on for destructive forms of appendicitis, the change decreased from 21 to seven days (average: 11.2 to 3.4days).

We concluded that for patients with appendicitis and chickenpox combined, the most effective and safe preparation is the third generation cephalosporin Ceftriaxon, which, if necessary, can be combined with aminoglycosides and metronidazole (depending on the severity of the condition).
The preparation is administered once a day, intravenously or intramuscularly (if there are no pain symptoms). Considering skin abrasions associated with chickenpox and pain symptoms, administration is best via a peripheral or central venous catheter, and care is important - a good measure is to soak the catheter in an antibiotic for 40 minutes before beginning the intervention.
Contact details: S V Stonogin, svas70@mail.ru; D E Viktorovich, phone 949-03-04; V A Chaplin, phone 949-35-68.