Shimadzu Europa GmbH
Shimadzu – Axima iDplus Assurance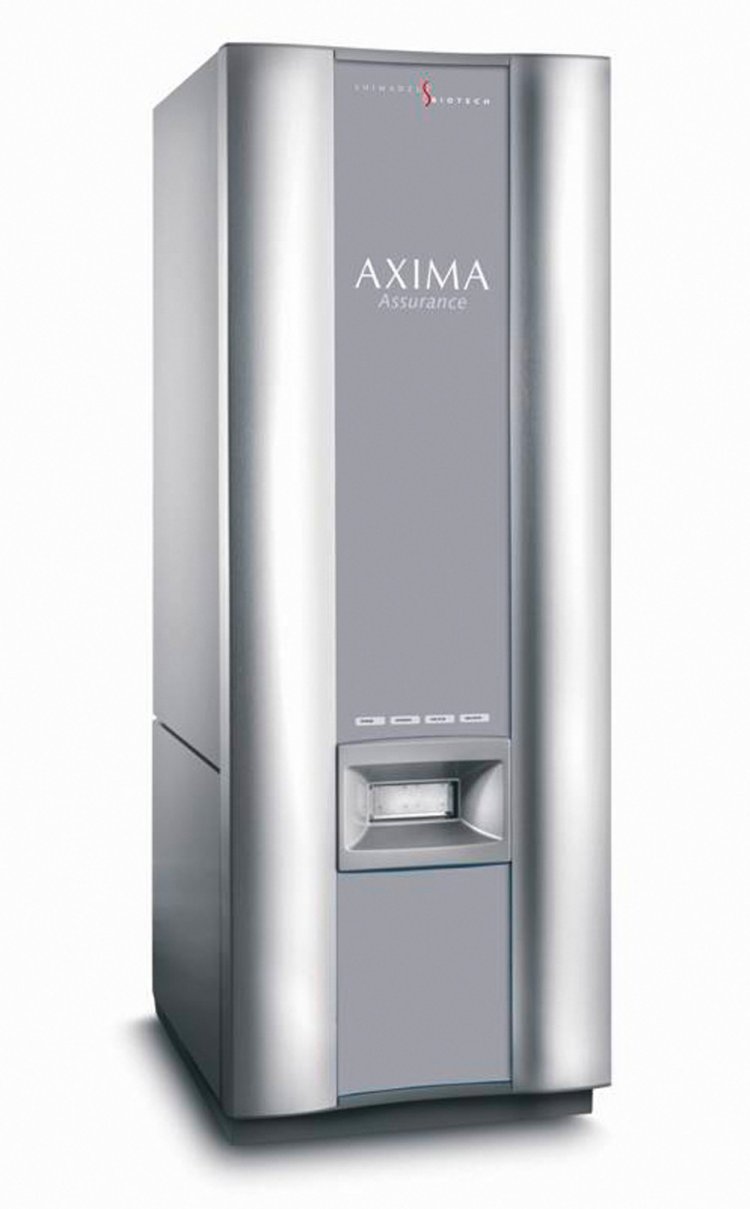 Dimensions: 700 × 1,920 × 850 mm (w × h × d)
Weight: 330 kg, excluding data system
Highlights:
Axima Assurance – Flexibility and Quality:
The Axima Assurance is designed with the general ­analytical and life science laboratory in mind.
Incorporating a variable repetition rate 50 Hz N2 laser, the system provides high quality and high sensitivity rapid MALDI mass spectra and is particularly suited
to identification in the microbiology field. Positive and negative ion modes are included as standard, allowing greater flexibility and extending the compound ­categories that may be analysed.