Agreement to introduce high standard of care to Bulgarian patients
Royal Philips Electronics today announced the signing of an agreement with City Hospitals & Clinics, a Bulgarian healthcare group, to equip their new hospital in Sofia, Bulgaria.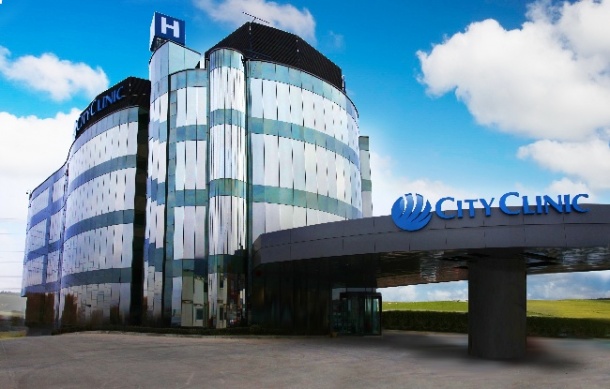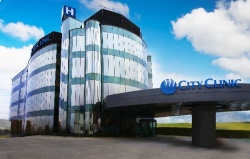 A complete solution combining the latest generation imaging equipment, state-of-the-art cardiovascular equipment, a comprehensive clinical systems package, as well as high-end lighting will be delivered. Some equipment will be available in the country for the first time.
Planned to open by the end of 2012, City Clinic's new Sofia hospital will be the flagship facility of the City Hospitals & Clinics group. It will combine a 90-bed acute care center and a comprehensive outpatient clinic, providing a broad range of services, from advanced interventional treatment to open heart surgery.
"We are committed to ensuring our patients receive the highest quality medical care and by partnering with Philips we are able to provide access to treatment with the latest, evidence based medical technology in a friendly and healing environment." said IIian Grigorov, co-founder and Managing Director, City Hospitals & Clinics group. "This, along with the clinical excellence and professional expertise of internationally renowned clinical specialist at our hospital, allows us to offer an exceptional standard of patient care in the region."
Philips will provide a customized package of innovative imaging solutions, including Philips CT iDose which gives radiologists control of the dial so they can personalize image quality based on their patients' needs at low dose. The deal also includes Philips Ingenia 3.0T magnetic resonance imaging (MRI) system, the first-ever digital broadband MRI solution that delivers exceptional image quality, scanning efficiency and scalability designed to advance diagnosis and radiology workflow. Within the MRI room, Philips will install Ambient Experience, a solution which integrates architecture, interior design, video projection and sound. This provides a multi-sensory experience, a people centric solution that provides a welcome distraction to help patients remain calm and comfortable during imaging procedures, thus facilitating a quality diagnosis.
Philips is also providing a modern and precisely balanced lighting solution throughout the general and medical areas of the hospital. The unique product mix which consists of long-life, energy efficient products such as LuxSpace, will cut energy costs as well as the carbon footprint of the hospital, allowing the facility to save up to 50% of the energy compared to conventional lighting. The lighting package has been tailored to ensure patient and visitor comfort in general areas of the hospital, whilst also ensuring the best possible lighting conditions for the healthcare practitioners in operating theatres, intensive care units and scanner rooms.
"Philips is delighted to be partnering with City Clinic to help realize their vision of a hospital which delivers the highest standard of care for patients," commented John Bruijnincx, General Manager of Central and Eastern Europe, Philips Healthcare. "This collaboration is an important step for Philips within this area of Europe and we hope to work with other forward thinking hospitals like the City Hospitals & Clinics group in the future."

More on the subject:
More on companies: