Article • Acoustic Mist Ionization Mass Spectrometry
A future role for AMI-MS
Acoustic Mist Ionization Mass Spectrometry (AMI-MS) has played a pivotal role in the evolution of high-throughput screening (HTS) and now steps are being taken to advance this field to other potential applications.
Report: Mark Nicholls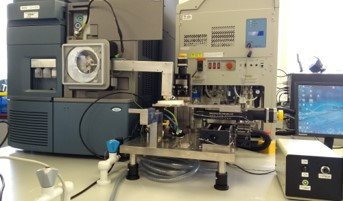 AstraZeneca has been an important player in this area, having already run more than 10 full collection HTS campaigns against a range of enzyme target types, and the company is now working on future applications such as cell screening. The work to date, and future applications, was outlined at SLASEurope2019 in Barcelona at the end of June with a presentation by the biopharmaceutical company's Principal Scientist Dr Jonathan Wingfield entitled, "Continued Development of AMI-MS for High-Throughput Mass Spectrometry Applications Beyond Biochemical HTS."
The congress – showcasing the latest developments in instrumentation, assays, and diagnostics – was told by Dr Wingfield of how AstraZeneca has started to explore cell-based applications with AMI-MS and illustrated that development with data generated from HepG2 cells comparing the mass spec "fingerprints" from cell lysates.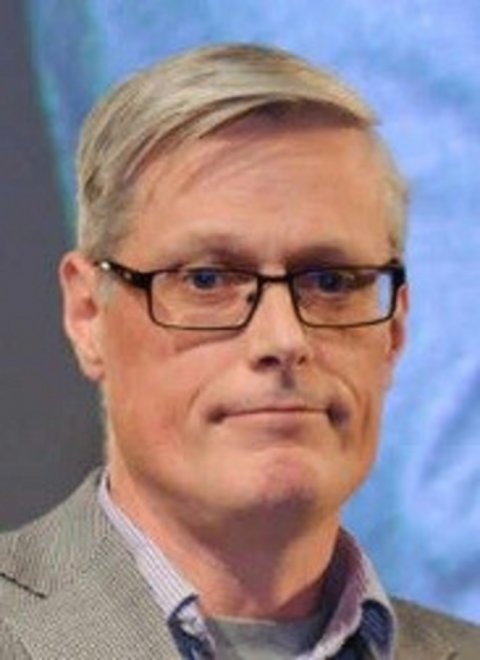 So far, AstraZeneca has tested a library of compounds with known liver damage mode of action, and in several cases showed the modulation of metabolites by compounds which is consistent with the mechanism of action of these compounds. For the AMI-MS work a standard Echo 555 transducer which has been externalised was used to provide the acoustic tone burst to the 384 well plate, which generates the spray event of multiple 50-100fL droplets. Above the plate, the team has a charging cone which pushes charge into the test well. The charge sets up a polarity gradient in the well and results in pre-charged droplets being formed as the acoustics fires; the charged droplets are pulled into the MS via a heated transfer line. The speed of the acoustics enables samples to be loaded at a rate of three per second and as it is contactless there is no risk of cross contamination between samples.
The lab team note that speed and sample volume are key strengths of the system and as only a small volume is sampled, there is always the opportunity to re-read a well if necessary. Dr Wingfield said that AstraZeneca has had considerable success with biochemical HTS despite suppression being an issue and at times limiting sensitivity. However, he added that since the biochemical assays are run using substrate concentrations typically in the µM range, there has usually been enough sensitivity to measure both substrate and product.
We can generate significant technical and biological replicates to improve the confidence we have in the data even when the analyte signal is low

Jonathan Wingfield
With the system running on a time-of-flight MS all the signal peaks relating to their assay were visible and in terms of cellular applications there was the ability to generate "fingerprint" spectra from lysates. "This technology enables us to work with small numbers of cells and the ability to sample multiple times means we can generate significant technical and biological replicates to improve the confidence we have in the data even when the analyte signal is low," he said.
From a workflow perspective, the assay is built in the plate and fired directly from the plate into the MS so there is no requirement for complex re-plating or additional sample preparation post assay. AstraZeneca believes the cell lysate work has the potential to open up new areas of application.
AMI-MS is the hyphenation of a Waters Xevo G2XS time-of-flight (ToF) mass detector with an acoustic sampling interface. This new technology enables direct injection of samples from a standard 384 well plate into the mass spectrometer at very high-throughput making the workflow process relatively simple as the assay reagents are assembled in the one plate which then is passed to the MS to read. As the automation requirement for AMI-MS is minimal and simple, Dr Wingfield indicates that makes it relatively low cost and robust.
In addition to building the hardware there has been a significant investment by AstraZeneca in data analysis and data handling workflows which enable HT analysis alongside a collaboration with GeneData and its Expressionist software to automate data analysis. This, said Dr Wingfield, has significantly reduced the analysis time from hours to minutes for a typical HTS batch of data and the ability to analyse data in close to real time.
Profile:
Dr Jonathan Wingfield is Principal Scientist in Discovery Sciences, R&D, AstraZeneca, Discovery Sciences, based at Cambridge in the UK. He joined AstraZeneca in 2000 as part of a team responsible for delivering automation solutions and technology into the disease area teams post high-throughput screening. He was later involved in using leading edge technology to deliver high quality data to global projects, including delivery of acoustic droplet ejection technology.