Article • Ultrasound in intracranial injuries
A future gold standard tool
Whilst researchers acknowledge ultrasound, when used as a tool to assess intracranial pressure in an emergency, is not a replacement for current gold standard invasive approaches, they believe it has enormous potential as a non-invasive and fast, cost-effective, and patient-friendly way to assess possible brain injury at a patient's bedside.
Report: Mark Nicholls
Consultant anaesthetist Dr Chiara Robba, a specialist in the field, suggests the use of ultrasound for intracranial pressure (ICP) assessment can become standard practice in the not too distant future. In recent years, Robba, from the San Martino Hospital in Genoa, has worked with colleagues at the University of Cambridge, United Kingdom, to explore the suitability of ultrasound to conduct brain scans in an emergency setting. One recent study compared the relationship between ultrasound-based non-invasive ICP (nICP) and invasive ICP measurement in neurocritical care patients and found that it was a 'promising and easily available technique for identifying critically ill patients with intracranial hypertension'.
She outlined latest developments in the field during her presentation 'An update on the use of US for the estimation of intracranial pressure in emergency' at the 21-24 February annual congress of WINFOCUS (World Interactive Network Focused on Critical Ultrasound), held in Dubai. 'Over the last few years, we've realised that the use of ultrasound for the brain is suitable in an emergency setting,' Robba explained. 'When a patient arrives in the emergency department, a doctor performs an assessment of the body using ultrasound and that generally includes assessment of the heart, lungs and abdomen, but not the brain.
A wide range of pathology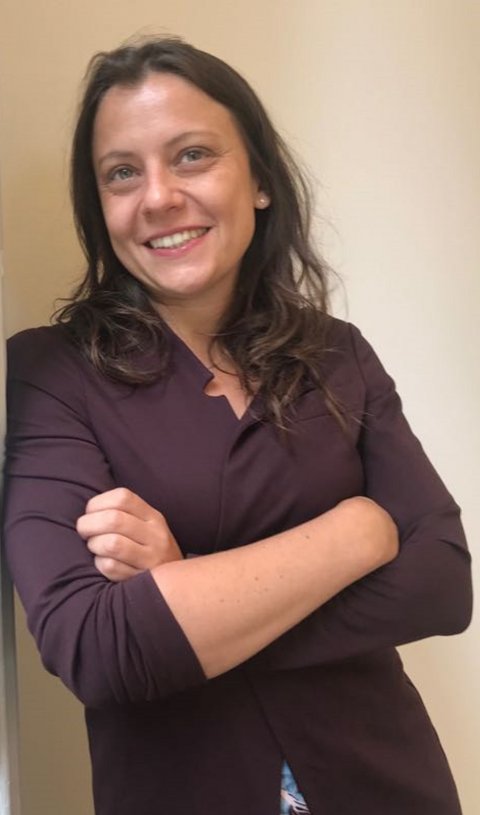 'But you can use ultrasound to provide a lot of information, even when the patient has just arrived in the emergency department. That includes a wide range of pathology like increases of intracranial pressure or reduction of cerebral perfusion pressure or you can also have a direct assessment and visualisation of intracranial haematoma or haemorrhage.'
A key reason why ultrasound has not been used previously in this context is due to difficulties of accessing the brain encased in the skull. 'Ultrasound waves cannot pass through the bone so sometimes it's difficult to visualise the brain,' Robba pointed out. 'But if you use the "windows" – temporal, transorbital, submandibular and suboccipital windows – you can have a proper look at the brain.' This is also a valid care sandard for patients who undergo decompressive craniectomy, she added.
Use of ultrasound for ICP assessment requires training, commitment and study, but Robba believes this should be encouraged because of the benefits. 'You can visualise cerebral pathology; get early identification of intracerebral haemorrhage or intracranial cerebral complications without having to transfer the patient for a CT scan, which can be painful for a patient who is haemodynamically unstable. Also, CT requires the use of radiation and cannot be performed at a patient's bedside, so the advantages are many.' Her study team in Genoa and Cambridge is setting up training programmes and writing a book to complement courses already available at Cambridge University.
While there remains a lack of awareness of the potential of this relatively new technique, she believes it can become a care standard for patients in emergency units, intensive care or the operating theatre where patients are at risk of neurological complication, as well as at the bedside and to be used in the same way ultrasound is deployed to monitor the rest of the body.
For a clinician, she explained, performing a brain ultrasound at the bedside can identify issues of concern and prompt further tests – or offer reassurance that all is well. 'From a patient's perspective, it is safe monitoring, does not cause any harm but adds information. When it becomes routine clinical practice, it's going to reduce the number of CT scans, the number of radiation exposures and transfers.'
The benefits are potentially huge. In the future I think this should become a standard of care in the same way as echocardiography is for the heart

Chiara Robba
Over the last two years, exponents of the technique – including Robba – have been presenting US potential at conferences, and she is currently working with 20 experts from around the world on a consensus paper as well as looking at training requirements, standards and competences for practitioners to be able to use ultrasound as a technique to assess the brain, including the estimation of ICP in an emergency.
Yet, amid the enthusiasm for the new development, Robba also urges caution because the scientific evidence still needs to be assembled and she stressed the technique should not replace the gold standard invasive methods to measure brain trauma pressure because there are limitations to the ultrasound approach with just the four "windows" for assessment. However, Chiara Robba concluded: 'The benefits are potentially huge. In the future I think this should become a standard of care in the same way as echocardiography is for the heart.'
Profile:
Chiara Robba is a consultant in anaesthesia and intensive care at the San Martino Hospital in Genoa and an honorary consultant at Cambridge University Hospital in the UK. Her research interests cover ultrasound for intracranial pressure, traumatic brain injury, intracranial haemorrhage, and areas of general intensive care, including mechanical ventilation and sepsis.