44th Austrian Surgeons Congress
The Austrian Society for Surgery and associated societies will focus on oncology/MIS,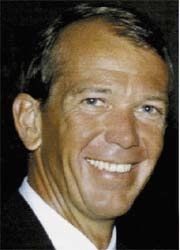 robotics - telesurgery - telepathology, bile duct/MIS, hernia surgery, neurostimulation/neuromonitoring; cell transplants and tissue engineering, at their congress taking place in Bregenz, from 19-21 June.

Additionally, participants can learn open and laparoscopic techniques for anastomoses on various simulators, modern technologies for bleeding management and tissue dissection (on various training-devices); patient-positioning in the operating theatre; stoma handling and wound management techniques (on various work stations), plus wound documentation.

In his invitation to surgeons and theatre teams, the congress president Professor G. Szinicz, points out that its theme, 'New technologies - old qualities', can be interpreted in many different ways. 'It also relates to the format of the presentations, using the very latest digital technology, but with the usual high quality content,' he added. The innovations, new findings and experiences will be discussed from scientific, medical and ethical viewpoints.