Keeping up with innovations and standards
The 3rd Central European Congress of Surgery (CECS), held alongside the 5th Croatian Congress of Surgery, drew over 300 participants to Dubrovnik at the end of April – 43 more than the previous gathering.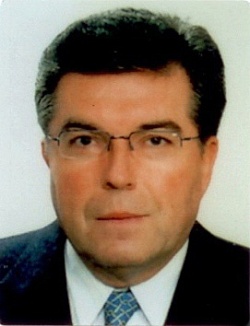 'Medical knowledge and equipment, therefore surgical techniques and instruments, are rapidly evolving almost daily. We have to keep each other up to date with current achievements and treatment results in order to improve our methods of treatment upon which our patients rely,' said Congress President Professor Božidar Župančić, Head of the Children`s Surgery Clinic at Children's Hospital Zagreb, Croatia, during an interview with EH reporter Karoline Laarmann.
Speaking of developments in minimally invasive surgery (MIS), Professor Božidar Župančić emphasised that surgeons must work closely with manufacturers so that the instruments are adjusted to fit the surgeon's needs. 'We depend on breakthroughs and advances in light sources, optical devices, HD cameras and related equipment because better visibility and detail sensitivity mean better control over the operating field. Ports, different surgical instruments and accessories, sutures, and improvements in postoperative care all require a synergy between user and provider. MIS has provided the possibility to reduce the size of postoperative scars and automatically reduced mutilation of the tissue, especially at skin level, which is one of the most important factors in the patient's life, other than life itself, of course.
'We shouldn't forget to mention NOTES (natural orifice transluminal endoscopic surgery), which is a step towards "no scar surgery", because the entire operation is performed through natural orifices. The application of this technique is still controversial, but nevertheless demonstrates how far the medical industry and surgical techniques have gone.'
The challenges in paediatric MIS are similar to those in general surgery, only on a smaller scale and with certain characteristics associated with paediatric population and pathology, Prof. Župančić pointed out. 'As always, financial challenges present the largest obstacle. The equipment required for MIS as well as physician training is expensive and have to be coordinated within our budget limits. Luckily, donations play a significant role. We are very grateful for the generosity and nobility of the donors who help us help our little patients.
'MIS is widely applied in paediatric surgery, especially in urology and abdominal surgery. In urology we perform cystoscopy on daily basis. Also, we are currently the only paediatric hospital in Croatia that performs retroperitoneoscopy for certain renal conditions. Transumbilical laparoscopically assisted appendectomy is basically a standard procedure and we have fantastic results in using this method. Palomo's laparoscopic procedure is a standard operation, we rarely perform the classic procedure anymore. Nissen's procedure for GERD is also performed. MIS plays a big role in paediatric orthopaedics and gynaecology as well.
'These are just highlights of application of MIS in our Clinic and we give great importance in training our residents and attending surgeons so that the span of MIS procedures expands and improves.'
Surgeons must be able to perform classic operations, he pointed out, particularly for trauma patients, acute abdominal conditions and other diagnoses that arrive daily. 'A complete surgeon is one who can manage those conditions. Today, as the range of procedures, diagnostic, therapeutic possibilities and technology expands from one standpoint and focuses from the other, specialised surgeons are certainly needed to comprehend methods applied in one field (e.g. urology) and master them. If every general surgeon performed all surgical procedures, treatment results would not be as good as today, when we have specialised surgeons. General job-related requirements for a surgeon are dexterity, problem solving skills, determination, commitment and willingness to sacrifice most of his time and energy on improving himself as a surgeon.'
Maintaining standards
Working conditions must meet all sanitary and safety standards for the medical teams and patients, the professor pointed out. 'Internal and external surveys are conducted to monitor the level of quality and, so far, we've had no negative remarks, of which we are certainly very proud. On the other hand, unfortunately, as far as physician numbers goes, we also follow the worldwide trend of a downgraded reputation of the medical profession. In other words, education is very time consuming and lasts longer than for other professions. Lifelong education and keeping up to date with current trends and technology also decreases the popularity of a medical career. As in other countries, we lack young physicians as well as nurses. Young people know these are demanding professions and many do not see themselves studying for 6-7 years in order to apply for residency and study for another 4-6 years. Alas, they have to study their whole lives if they plan to be at the top of their game.'
IT and surgery
Speaking of the 'vast possibilities of the symbiosis of IT and medical engineering', Prof. Župančić said: 'Robotic surgery exists and will probably develop further and become a certain standard as time passes. The same happened with MIS. Laparoscopy was long thought as controversial. Resistance to implementing it into standard surgical procedures has been enormous. In time it has found its place under the stars, as will other procedures that are being developed.
'IT also offers long range video conferences and consultations in real time. Trading information, ideas and knowledge is much less complicated nowadays, thanks to IT. Presumably, new technologies will primarily help diagnostic methods to evolve faster in comparison to surgical procedures and accessories. That's the way it has always worked because surgeons must accept and feel comfortable and safe using new technologies, whereas if you improve the image on a new MRI or CT machine then nobody will question if it should be put to general use.'