Sponsored • Progressing with a strong partner
Xenios and Fresenius Medical Care take the next step to multi-organ support
In October 2016, Xenios became a part of Fresenius Medical Care (FME), the world's leading provider of products and services for people with chronic kidney failure.
The integration of the expertise from FME and Xenios and thus the combination of the companies' competences strongly enhances treatment options in critical care within the intensive care unit (ICU) of hospitals across the world. End-Stage Renal Disease (ESRD) almost always involves other organ systems. Pulmonary, cardiac, and hepatic failures are the most frequent diagnoses encountered by a nephrologist; acute renal failure is frequently associated with respiratory or cardiac failure.
Xenios brings complementary product families to FME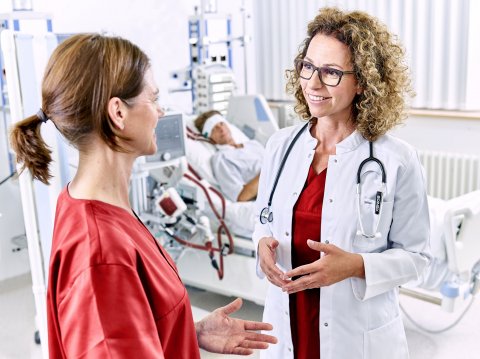 Xenios, located in Heilbronn, Germany, was formed in 2013 by combining the two brands Novalung and Medos under the Xenios umbrella. Novalung was founded to create new solutions for the treatment of acute and chronic lung failure. The Novalung therapy can replace or supplement Invasive Mechanical Ventilation (IMV) and prevent ventilation-associated lung damage. Medos was acquired in order to harness its innovative pump technology. Supplying this technology to cardiac surgeons and perfusionists, Medos was one of the leading German companies in this field since 1987. This acquisition enabled the company to expand its overall product portfolio to offer both heart and lung support on one single platform: the Xenios console.
Xenios' dedication applies to the welfare of patients. Especially Novalung therapies provide fundamental advantages to patients: physicians and caregivers can keep them awake, mobile and self-determined which facilitates improved outcomes.
The combination of Xenios and FME therapies empowers clinicians with the tools required to practice true interdisciplinary care in the ICU for the benefit of seriously ill patients. Many are already receiving renal therapy prior to the need for heart and lung assistance.
Shaping the future of multi-organ support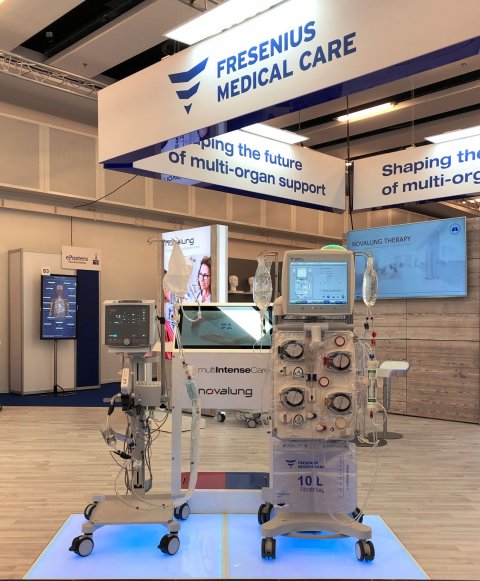 By entering the treatment of cardiac and pulmonary diseases via Xenios, FME is expanding and strengthening its leading position in the area of extracorporeal organ support. Treating heart and lung diseases with extracorporeal therapy systems is closely tied, of course, to dialysis — both in technological terms and in the clinical process.
"Together with Fresenius Medical Care we are creating a perfect synergy between FME's expertise in renal support and Xenios' expertise in heart and lung support. We are taking the next step towards multi-organ support for the benefit of our patients", says Dr. Andreas Terpin, CEO of Xenios AG.
Xenios and FME already implemented their technological collaboration by connecting the Xenios console via the iLA activve iLA kit IPS to the MultiFiltratePro from FME. During dialysis, a CO2 removal for lung support can be carried out simultaneously, combining renal and lung therapies. Consistently pursuing a holistic multi-organ approach, FME aims to establish worldwide market leadership from renal to heart and lung assist.
Source: Xenios AG