Article • Evolution of a field
Will software steal the heart of cardiology?
Celebrating 40 years of PCI, cardiologists fret over their future with big data, machine learning and robots.
Report: John Brosky
Software may replace cardiologists one day, but never the hands-on work of interventional cardiologists and their armatorium of hardware. That was the curious consensus at the start of the 2017 EuroPCR congress, which saw the arrival of a robot performing catheter-based procedures and advances in computer-assisted diagnostic tools to aid guidewire operators with clinical decisions, such as whether to stent or not to stent. This confident view among panellists at the conference came during a session dedicated to teasing out the 'Next Big Thing in Cardio-Vascular Medicine' at the largest European gathering of interventional cardiologists.
As with this year's congress of the European Society of Cardiology (ESC), the EuroPCR meeting celebrated the 40th anniversary of the first angioplasty procedure, which opened a new specialisation for interventional cardiology. Many of the leading members of ESC are contemporaries of the pioneer for percutaneous coronary interventions (PCI), the German radiologist Andreas Grüntzig who re-opened a clogged artery using a hard wire catheter in 1977 at the University Hospital of Zurich. Today there are almost 8,000 members of the European Association of Percutaneous Cardiovascular Interventions (EAPCI), making this the second largest of the associations within the legal structure of the ESC, surpassed only by the Heart Failure Association. By 2015 the worldwide market for PCI had grown to $6.3 billion according to the Dublin-based firm Research and Markets.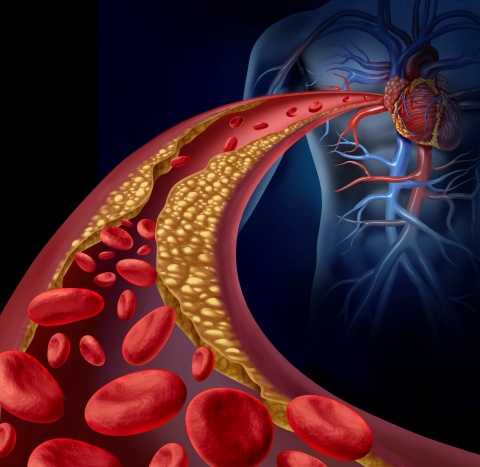 Grüntzig's primitive tool opened what EuroPCR keynote speaker Stephen Oesterle called the vascular highway that enables interventional cardiologists, 'to go anywhere you need to go in the body.' The field today covers 30 procedures that can be performed over-the-wire to place stents or treat vessels with drug-eluting balloons. And this does not take into account the growing practice of structural valve repair that is also performed over-the-wire. Heart failure and mitral repair are two areas where developers are currently working to create catheter-based treatments,' he said.
Yet, we are still treating end-stage disease, he told colleagues, suggesting new catheter-based procedures could be developed for preventive strategies, such as implanting sensors to monitor blood pressure or glucose levels. A practicing cardiologist for 25 years, Oesterle worked for 15 years with the medical device manufacturer Medtronic before joining the venture fund New Enterprise Associates, where he partnered Dr Scott Gottlieb who, in May 2017, was appointed new Commissioner of the USA's Food & Drug Administration.
Confounding the audience
When Oesterle shifted his talk from hardware to software he began to confound the audience. The next big thing in the cardiovascular space, he said, is not in the room today – unless you count the smart phones in everyone's pocket.
The research and development budget at Apple is $17 billion annually, and what they are working on will make the future iPhone a healthcare companion, he said. Google Life Sciences, now called Verily, has invested $4 billion over the past two years to create partnerships with Johnson & Johnson's surgical division and glucose monitoring specialist Dexcom, as well as several major pharmaceutical companies. IBM has declared that healthcare is the future of the company, he said, and the Watson super-computer is not meant to play games, having already shown it can outperform radiologists.
Data analytics coupled with cognitive computing will take over healthcare, Oesterle predicted. 'We have come to a point where computing power is massive, it is fast and it is incredibly cheap. Your next-generation competitor will come from software.' As a venture capitalist, he noted that less than 10 percent of private equity funding goes to medical technologies, that 20 percent goes to biotechnologies and '70 percent goes into the software that is going to disrupt our practice, just as it has disrupted other industries. No one wants to back a new stent, distributed healthcare is where the money is going,' he said, adding that consumer-oriented medical technologies aim to pass up the clinician in order to go directly to the patient.
We have created a monster we do not know how to control

Eberhard Grube
Vice President for Medical Affairs at Medtronic Vascular, Martin Rothman spoke up to say: 'I just can't see these next big things.' And he agreed the next big cardiovascular enterprise based on software would not be Medtronic. 'It's not our core skill. We do some software engineering but what we really do is micro-engineering and that is our skill.' Then he added: 'When we talk about what will be the next big application in data handling, we quickly come to the important question: Where is the revenue? When we sell a stent or a TAVR [transcatheter aortic valve replacement], we get revenue. How do you get revenue when you sell a software click? How do you make that work? We don't understand it,' he said.
With the authority of his white-haired seniority, Eberhard Grube, the Chief of the Department of Cardiology and Angiology at the Heart Centre in Siegburg, Germany, followed up on these comments: 'We are speaking of things that may come in 20 years. It makes me dizzy talking about five billion here and 50 billion there. 'Perhaps,' he suggested, 'we are more down-to-earth.' Then he cautioned colleagues, 'We hear about an unlimited imagination in what software can do, and then we look at what happened with a hospital in the United Kingdom when it no longer had access to its data. We have created a monster we do not know how to control.'