Interview • Personalized medicine
"We have to establish a digital health network"
Healthcare and business professionals as well as scientists consider Big Data a promising technology to advance medical research and patient care. "Big Data analysis allows us to better tailor therapies based on the individual patient's status, that is to implement personalized healthcare," says Dominik Bertram, Development Manager at SAP and Head of the development field "Personalized Medicine" at the SAP Innovation Center in Potsdam.
'Improving the life of people' – what exactly does SAP mean with it?
The healthcare industry is in transition: the patient is developing from payer to player. He is informed, moves in digital networks and plays an active role in his medical care. We as healthcare providers have to rethink our preconceptions and see the patient as consumer. But if we want to place the patients at the centre of our endeavours, we have to know their needs.
In our SAP Innovation Center in Potsdam we try to facilitate this transition. Here, our staff can test unconventional ideas in a protected space, develop them and turn them into marketable applications. It is our aim to open new markets and create new business models and disruptive technologies for SAP. However, very early on we realized a crucial problem: consolidating data from different sources. Medical facilities use dozens of different IT systems that are populated with relevant patient data: radiology and pathology images, genome data or clinical studies to name but a few. The data are scattered all over the place, nobody can access all of them and we have problems interpreting them. With the SAP Foundation for Health we created a platform which offers healthcare organisations, life sciences companies and research institutes a tool to cull valuable medical information from Big Data analyses.
Which applications can you run?
The solution, which is based on the SAP HANA platform, is a flexible and scalable data warehouse model for clinical information and industry-oriented data integration management. It integrates data from different clinical source systems, be it patient data, biomedical data or clinical studies. It is configurable and can analyse each data pool individually. This solution serves as the foundation for the application Medical Research Insights which allows healthcare professionals and researchers to access patient data in real-time and to compare profiles from different sources.
In which actual projects do you currently use these solutions?
Particularly in oncology, physicians want to exchange data and they confirm: the more we know about the individual tumours and cancer types the more they are recognized as individual rare diseases. Moreover, it is well known that many cancer patients do not respond to chemotherapy. We have to personalize cancer therapy more strongly; therefore, we are inter alia working on a joint project with the German Cancer Research Center in Heidelberg. Their specialists at the National Center for Tumor Diseases offer their patients a genome analysis of their cancer cells, and individual therapy recommendations are based on the results of this analysis.
The possibility to compare profiles from different sources helps the Heidelberg team to decide quickly and easily which patients fulfil defined inclusion or exclusion criteria for a certain study. Before, databases had to be searched manually, patient lists had to be compiled and patient records had to be reviewed. The new solution dramatically shortens study times.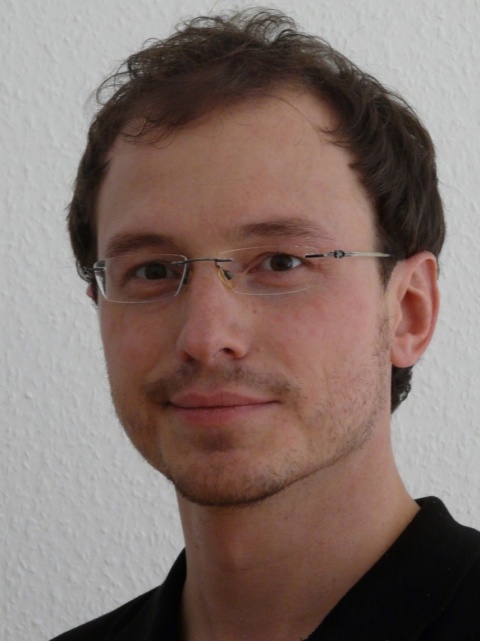 Anonymizing patient data is no longer possible in this environment, correct? Age, size, weight and sex – with these data it is easily possible to identify the patient's name?
This is indeed a major challenge. If we anonymize data parameters, we protect the patient but we compromise the use value of the data set. It will be impossible to achieve 100 percent anonymization while maintaining the full use value of the data. Here, we have to find a balance. In Germany, or Europe for that matter, we create many obstacles for progress. We have to be able, obviously with the patient's consent, to use the patient data for research purposes and to exchange the data with other institutions. If we can't do that for many pathologies, we will not have sufficient case numbers to map them.
On the one hand patients publish their data from wearables and apps in the internet, and on the other hand there are legal requirements meant to protect these data. How do you approach this contradiction?
Our approach is "cooperation" – that means we talk to physicians and patients. While there are indeed patients who are concerned about privacy, at the same time they don't want their data to be buried so deeply that they are of no use anymore. It is in the patient's interest to provide data access for the physician in order to receive the best possible treatment. We have to be transparent about the conditions for data exchange. Without clear standards we run the risk of data being channelled to businesses where they are abused for commercial purposes or – even worse – that the data are moved and processed outside the EU and any control over the data is lost.
How can this problem be solved? What could such standards look like?
We see a great need for networks. Big Data, genome analyses, you name it – healthcare is above all one thing: it is complex! There are not only innumerable diseases of any level of complexity, there are also many different players who have to cooperate: in-patient care, out-patient care, medical technology, pharmacies, etc..
What is really stunning is the fact that still today communication between these players is barely digitalized. This is what we are aiming at: we have to establish a digital health network in which all parties involved can exchange patient data – certainly in full compliance with the law. In this scenario healthcare services play an important role: my physician, for example, could send me a medication plan on my smartphone of if I had a chronic disease I could share my digital journal with my physician. I see many benefits for patients and physicians alike.
Profile:
Since 2014, Dominik Bertram has been Head of the development field "Personalized Medicine" at the SAP Innovation Center Network. After completing his computer science studies at the Karlsruhe Institute of Technology (KIT), Dominik Bertram joined SAP in 2006. He worked in the software development team of Lifecycle Management at the SAP HQ in Walldorf, Germany, before he moved to the newly founded Innovation Center in Potsdam.