Article • Vascular Imaging
Way forward: 3-D tomographic ultrasound
It is a collaboration that could push vascular imaging to a new level.
Report: Mark Nicholls
Researchers from the University of Manchester and IVS Ltd (Independent Vascular Services) – an independent UK company providing clinical services and running vascular ultrasound departments for the NHS – is pairing Mindray's Resona 7 with Piur Imaging's tomographic ultrasound device to develop 3-D tomographic ultrasound (tUS) to enhance vascular diagnosis.
The collaboration is underpinned by a €2.6m European Horizon 2020 grant, in a research initiative that Charles McCollum, Professor of Surgery and head of the Academic Surgery Unit in the Institute of Cardiovascular Sciences at the University of Manchester, believes will significantly enhance the imaging of carotid disease as the cause of stroke and advance monitoring and treatment of aortic aneurysms, as well as many other conditions.
Duplex ultrasound imaging, such as that achieved by Resona 7, is already regarded by the team as the first line of investigation for arterial and venous disease throughout the body, apart from the heart and chest arteries.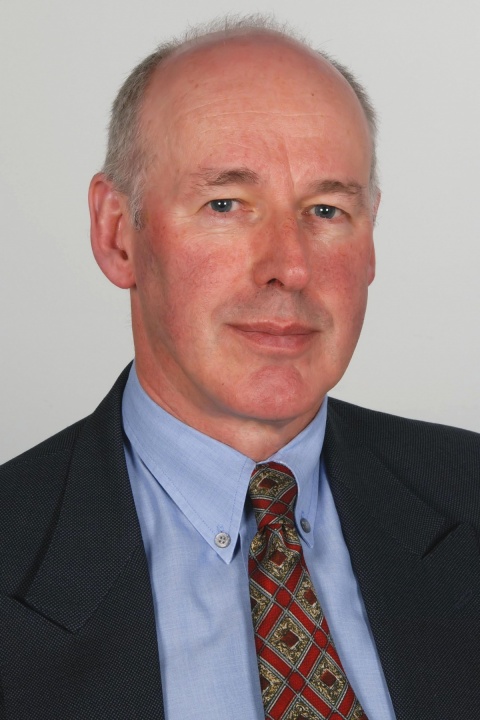 Safe, pain-free and delivering high quality imaging, it avoids the disadvantages of MR, which can over-estimate the severity of stenosis, or CT with the risk of ionising radiation and nephrotoxic X-ray contrast, Professor McCollum explained.
'For the investigation of carotid disease, varicose veins, deep vein thrombosis, peripheral arterial disease and arterial and venous malformations in the limbs, it can't be bettered,' he added. 'For aortic aneurysm, ultrasound is the way you make the diagnosis. But what we are showing now with 3-D tomographic ultrasound with the Piur Imaging solution, is that it is the best way to measure the aneurysm; for surveillance and to detect endoleaks, or problems after Endovascular Aneurysm Repair.
'In my view the future is 3-D tomographic ultrasound. It will not be necessary for all applications of colour Doppler, but for quality imaging that a surgeon can interpret, 3-D tomographic ultrasound will be the way forward.'
McCollum added that the 3-D tomographic approach will produce images that a surgeon can look at from every angle, as well as inside the artery, and images he/she can have confidence in when making surgical decisions.
The greatest impact, he believes, will be in stroke intervention due to evidence suggesting that emboli (elements of thrombus or atherosclerotic material discharged from the plaque and blocking arteries in the brain) are more important in the causation of stroke than stenosis. 'We've found that the volume of plaque is a very important association with stroke symptoms,' he said. 'If the risk of stroke is over 5% then, to detect people with carotid plaques, population screening becomes worthwhile. We can use the Resona 7 tomographic ultrasound solution to measure the volume of the plaque.'
This is now a major focus for McCollum and team; he also believes that the same combination could increase accuracy in aneurysm Screening.
Resona 7 incorporates a novel ultrasound-based technology called V-Flow which can visualise blood flow and, rather than a series of static images, the fluidity will be displayed with dynamic arrows indicating the flow process. McCollum said it is particularly suited to this latest research, especially with high quality images and Mindray's flexibility in responding to clinicians' needs in developing the equipment and associated techniques.
In addition, with IVS performing more than 80,000 vascular ultrasound investigations a year, there is demand for robust and reliable equipment to achieve such high volume.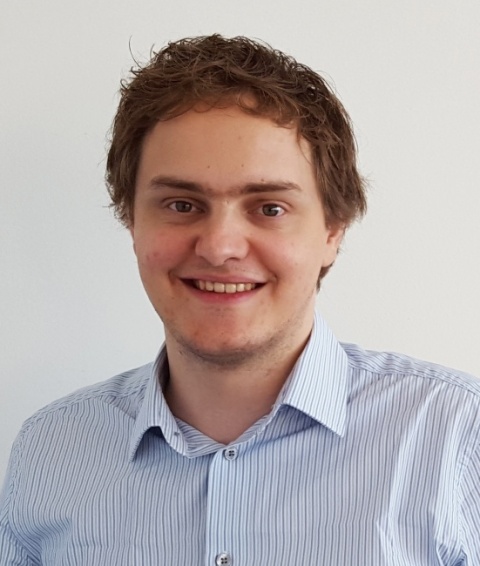 'It needs to have excellent image quality and a very good user interface; that's why we chose Mindray Resona 7,' explained Steven Rogers, an academic clinician with IVS. Piur Imaging provides the tomographic ultrasound device that couples to the Resona 7 to produce the tomographic ultrasound images.'
There are four key research areas the team aims to advance tomographic ultrasound use in the vascular surgical market in addition to aortic aneurysms: carotid plaque volume for plaque vulnerability in the prevention of stroke; arteriovenous fistula for haemodialysis access; vein mapping for cardiac and vascular bypass; tomographic ultrasound angiography to produce angiogram-like images for planning peripheral arterial disease surgery.
'For certain aspects at present, previous ultrasound was not good enough to make a surgical decision, which means surgeons have to rely on traditional forms of angiography, whether CT, MR or catheter angiography,' Rogers said. 'Finding an imaging modality that allows us to make surgical decisions, that does not involve radiation and nephrotoxic contrast media, is of the utmost importance to the European market and would save the European economic area a significant amount of money each year.
'That's what we are trying to achieve with the Resona 7 tomographic ultrasound solution. Effectively, it will use both devices to replace angiography as the next step in vascular surgical planning.' Being able to view the vascular system in the 3-D, he pointed out, opens up new ways of measuring, monitoring and assessing a range of diseases.
What is V-Flow?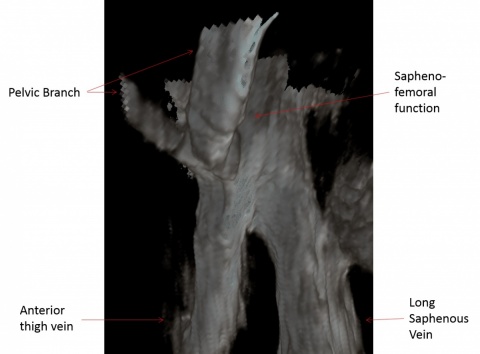 Mindray's new ultrasound system, Resona7, delivers a technology that dynamically visualises blood flow.
Called V-Flow, it displays the fluidity with dynamic arrows indicating the flow process, rather than a series of static images, with both the magnitude and direction of the flow measurable at any location in the vessel, avoiding the inconvenience of angiography.
The platform uses an extremely high frequency yet remains flexible due to the availability of arbitrary beamforming methods. Consequently, multiple image lines are obtained after a single transmission. Continuous Doppler transmission can be achieved, avoiding a transient state, enabling continuous filtering for removing clutter.
To derive the direction of flow velocity, multi-directional transmissions and receptions are employed. A true velocity with accurate direction calculated via angle-compounding technology, shows an example where compounding and regression analysis of two angles is applied giving more angles. This is supported by innovative display technology with colour arrows.
Clinical results have already shown that this new method gives much more detail with different types of flow in the carotid artery, compared to conventional ultrasound colour flow mapping (CFM).
Profiles:
Steven Rogers is an academic clinician, providing clinical services for IVS and conducting 3-D ultrasound research using Piur Imaging equipment and Mindray's Resona 7. As a senior clinical vascular scientist and research associate, his research interests include 3-D ultrasound within vascular surgery focus on carotid disease, aortic aneurysms, peripheral arterial disease and venous disease. At the Vascular Societies' Annual Scientific Meeting 2016, Rogers was awarded the Ann Donald Scientist of the Year Award and a prize for Best Proffered Paper for his presentation on Tomographic 3-D Ultrasound on peripheral arterial disease.
Charles McCollum is Professor of Surgery at the University of Manchester and an honorary consultant surgeon at University Hospital of South Manchester, with a tertiary referral practice in carotid artery disease, cerebral perfusion, complex aneurysms and venous disease. Leading a research team of lecturers, fellows, scientists and technicians, his collaborations are with various disciplines including epidemiology, neuro-imaging, dementia services, stroke medicine, cardiology, mathematics, engineering and industry. He has published over 450 papers including 350 on original research.
More on the subject:
More on companies: