Article • LC-MS/MS
Wanted: automated clinical analyser with broad, expandable testing menu
Combining the physical separation power of liquid chromatography with the mass analysis capability of mass spectrometry – i.e. liquid chromatography tandem mass spectrometry (LC-MS/MS) – enables accurate, sensitive and selective separation, detection and identification of molecules in complex mixtures such as blood, serum and urine.
Senior biomedical scientists from the Cardiff and Vale University Health Board, United Kingdom, consider LC-MS/MS an important tool in running powerful diagnostic analyses across a range of applications, including endocrinology, toxicology and metabolic screening. However, like many other clinical diagnostic laboratories around the world, they admit they do not use the technology to its full potential. Here, Gareth Jones, Luke Griffiths and Paul Bramhall, members of the Cardiff team, describe obstacles that prevent wider adoption of the technology and share their belief that a standardised and automated clinical LC-MS/MS analyser with a broad and expandable testing menu may overcome the challenges of current methods. This could establish LC-MS/MS as the technology of choice for clinical diagnostic testing.
The challenges
It is well recognised that current LC-MS/MS systems have a limited testing menu. This makes it time consuming for laboratory professionals to develop, review and validate new assays that would allow them to run a wider variety of tests. Additionally, analyses performed using current LC-MS/MS methods involve several complex manual steps, including sample acquisition and preparation. Complexity is further increased because, in many cases, multiple separate tests must be performed to generate a single analytical result, leading to considerable time and cost inefficiencies. 'Using our current LC-MS/MS systems,' Gareth Jones explains, 'we have to spend up to four days undertaking three different tests to obtain a full steroid profile. It would be much more cost-effective if these tests could be run simultaneously on one instrument.'
Another key challenge is the lack of laboratory staff sufficiently trained to use LC-MS/MS technology to its full potential. 'Due to the overly technical nature of our current LC-MS/MS systems, only six of our team of 60 biomedical scientists have the specialist skills necessary to run them,' Jones adds. 'This poses a particular problem for our out-of-hours service.' For all these reasons, automated immunoassays have remained the preferred method within clinical diagnostic laboratories for many years. Yet, modern LC-MS/MS techniques offer some considerable benefits.
The analytical power of LC-MS/MS
For certain analytes, immunoassays can be subject to interferences, limiting their specificity and reducing the quality of results compared to LC-MS/MS. In addition, immunoassay-based methods can be very time consuming. 'Some tests take only two minutes using LC-MS/MS compared to the 40 minutes it takes to use an immunoassay-based test,' Luke Griffiths points out. A further disadvantage of immunoassay-based tests is that they are developed in kit form and require FDA approval – a procedure that may take a few years to complete. 'There have been cases where we have waited two years for an immunoassay kit to become available. Alternatively, after completing validation and verification on an LC-MS/MS system you could have run a test immediately,' Paul Bramhall explains.
As always, cost is an important consideration in evaluating different analytical methods. 'LC-MS/MS does require a greater outlay upfront,' says Jones. 'However, beyond this initial investment, the operating costs are much lower than immunoassay-based tests.' Consequently, laboratories could significantly benefit from using LC-MS/MS systems rather than immunoassays, as they would be able to generate more specific results in a more time- and cost-efficient manner.
The solution
A ready-made system with FDA approval and CE marked with traceability would benefit any laboratory introducing LC-MS/MS

Gareth Jones
The Cardiff team is confident the solution lies with the creation of a standardised, automated clinical LC-MS/MS analyser with a broad and expandable testing menu. Such a system would enable laboratories to perform a growing number of tests, and enhance result accuracy and reliability – thus improving patient care. An advanced analyser would also increase the laboratory's ability to develop and validate new assays, while also enabling their standardisation across different laboratories. 'Regulatory certification has become essential. A ready-made system with FDA approval and CE marked with traceability would benefit any laboratory introducing LC-MS/MS,' Jones believes. In addition, an automated LC-MS/MS system would be as simple and easy to set up and use, as modern automated immunoassay-based methods, reducing the need for personnel with specialist know­ledge of the technology. Laboratories would thus be able to ensure the best possible service is offered to healthcare providers at all times, even during the out-of-hours service. Considerable time would also be freed up for the more experienced scientists to invest in cutting-edge research and development, and troubleshooting of results.
A further important benefit of such a sophisticated system would be reducing the number of manual steps, which would lead to considerably improved turnaround times and reduced chance of human error. Clinical and biomedical scientists would also be able to routinely perform multiple tests and develop assays on a single instrument to improve efficiency and increase productivity. 'Our major driving force has always been quality – and we view LC-MS/MS systems as the gold standard,' says Bramhall. 'However, the challenge is how we optimise the quality of testing while maintaining time and cost efficiencies,' Griffiths adds. A dedicated, automated clinical LC-MS/MS analyser with a broad and expandable testing menu has the potential to do just that.
Source: Sarah Robinson, PhD, Market Development Specialist, Thermo Fisher Scientific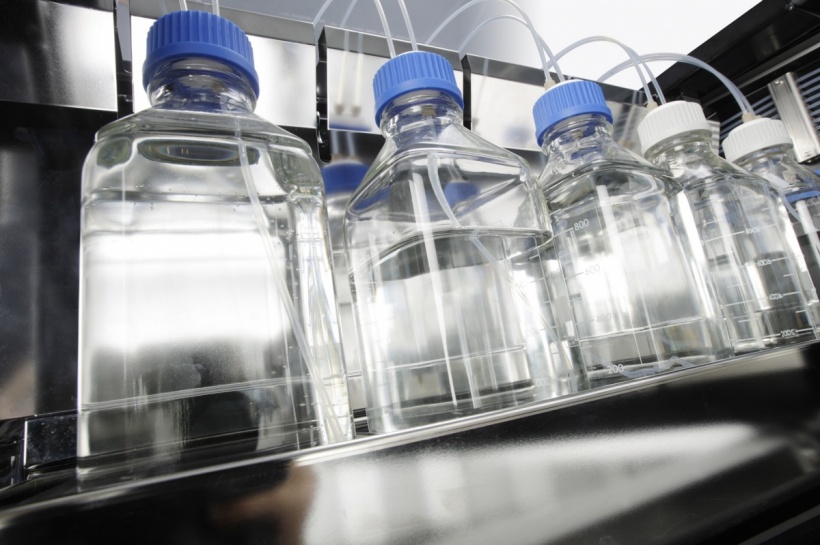 Thermo Fisher Scientific
More on the subject:
More on companies: