Sponsored • Addressing a broad range of research applications
Mass spectrometry advances
Since the Covid-19 epidemic took hold, the public has expected 'unprecedented progress from the scientific community,' observed Dan Shine, senior vice president and president of the analytical instruments division of Thermo Fisher Scientific Inc.
'A deeper analysis of proteins is critical to understanding disease, including novel viruses. New instruments, software and workflows can power discovery, improve productivity and enable breakthroughs across everything from small molecule studies to metaproteomics and biotherapeutics discovery.'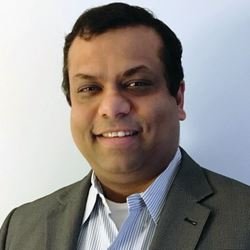 The company has produced several new products built on its Orbitrap platform to help expand research applications for scientists working in proteomics, metabolomics, biopharmaceutical characterisation and small-molecules. The Thermo Scientific™ Orbitrap Exploris™ 240 mass spectrometer is among the new systems.
We asked Deb Bhattacharyya PhD, Senior Manager at the Clinical and Forensic Toxicology division of Thermo Fisher Scientific, what kind of clinical lab would typically use what she called the "beginner model" Thermo Scientific Orbitrap Exploris 120 mass spectrometer, and asked him to explain the main difference between this and the Orbitrap Exploris 240 analytical software and intelligent algorithms.
'It might not be fair to call the Orbitrap Exploris 120 MS the "beginner model",' Bhattcharyya said. 'This instrument can work at a resolution of 120 K and, as we have shown via published data, the Orbitrap Exploris 120 has been used successfully to address an extensive range of clinical research applications – from small (testosterone, steroids, immunosuppressants) to large (IGF-1 intact analysis) molecules. The published application data highlighted the benefits of an optimal combination of high resolution, speed, robustness and sensitivity that the Orbitrap Exploris 120 can offer. Hence, for every clinical research laboratory focused on untargeted to targeted screening, and targeted quantitation – the Orbitrap Exploris 120 can become an extremely powerful instrument which, combined with Thermo Scientific Vanquish UHPLC can offer robust, reliable, reproducible LC-HRAM(MS) data for any analyte, regardless of the matrix complexity.'
HiE: Could creating an efficient pocket mass spec system needing less power be possible one day?
Miniaturisation of the instrument, along with assured high-quality data, will surely make MS a very popular technique across both research and applied fields

Deb Bhattacharyya
Bhattacharyya: I learned, at a very young age, that it's never wise to say "never". While such an instrument does not exist today, when we consider the evolution that the world of mass spectrometry has experienced, mainly, in the last two decades – having a portable MS that can be moved around from one place to another might be possible. The quadrupoles and the Orbitrap has certain lengths. However, it is clear that the footprints of the Orbitrap Exploris series is significantly smaller relative to that of its predecessor (Q Exactive MS Series). It's fair to say that not only the Orbitrap Exploris is a benchtop high-resolution accurate mass (HRAM) spectrometer, but it actually is not too much larger than the typical triple quadrupole mass spectrometer that we manufacture.
Miniaturisation is the buzz word of the present world. Laboratory benchspace is getting smaller with every passing day. While there are on-going research studies to explore further miniaturisation of high-end analytical instruments, such as, mass spectrometers, it would be extremely important to ensure its quality of results, accuracy, reliability and reproducibility. Miniaturisation of the instrument, along with assured high-quality data, will surely make MS a very popular technique across both research and applied fields.
The Orbitrap family works with eight software packages. Where is Thermo Fisher Scientific heading with this?
Software is the medium (or conduit) that connects the user to the analytical instruments. As the importance of HRAM powered by Orbitrap technology gains momentum, the application areas that are looking at HRAM for research and routine use are also expanding fast.
While Orbitrap technology is the gold standard for Proteomics and other forms of Omics research, it is now regularly used across many other application areas ranging from clinical research to toxicology, from environmental to food safety, from small molecule Pharma to Biopharma applications. Each of these application areas require specific information, which is catered to by a certain software package – thereby explaining the need for a suite of software that works with our newly released Orbitrap Exploris Series MS.
Ongoing software developments are being made to address for the growing challenges faced by researchers as well as analytical scientists in applied market. The effort of our continuous engagement can be seen in the upgrades we make to our software packages – making them powerful, stronger and easier for every user, regardless of their expertise.
Would your ability to remotely offer preliminary service enable the process of individualised service offerings and also help form a guideline for the next generation of systems?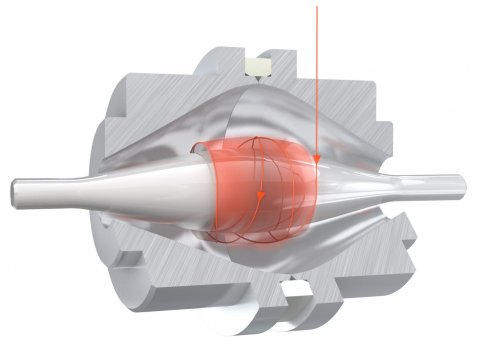 It's definitely a unique way for us to determine the specific requirements for MS users. In addition, the knowledge accumulated through our wide array of install bases helps us in ideation, development of next generation products where the commonly found issues are easily resolved. One such example in the newly released Orbitrap Exploris MS series is the Thermo Scientific™ EASY-ICTM calibrant ion source, which enables improved mass-to-charge ratio (m/z) assignment and delivers sub-ppm mass accuracy consistently without any user intervention for at least five days.
The integrated intelligence is obtained via a unified architecture and a common foundation ensuring what next generation systems deliver are easier to use, without sacrificing high performance. The web-based monitoring, data storage and information sharing helps in monitoring, evaluating and improving system utilisation for every user organisation.
Current virtual exhibits
Due to Covid-19 restrictions, Thermo Fisher Scientific is providing online programming and virtual exhibits to introduce scientists to its new products that build on the Orbitrap platform and expand research applications. The company explains that the Exploris 240 mass spectrometer expands the Orbitrap Exploris platform and is designed to give the analytical performance necessary in research for high-throughput analyses and confident scale-up, while providing operational simplicity and streamlining time-to-result.
The firm also adds that the Orbitrap Exploris 120 MS 'delivers demonstrated qualitative and quantitative capabilities synonymous with Orbitrap high-res accurate-mass (HRAM) spectrometry, with internal calibration assuring consistent data quality and decision-making. The new instrument is designed to deliver proven measurement capabilities in a system developed for increased productivity.'
Thermo Scientific Proteome Discoverer 2.5 software 'provides high confidence during peptide identification, more accurate quantification and higher throughput data analysis for proteomics researchers,' the company adds. 'Deep learning-based prediction of tandem mass spectra, facilitated through a new collaboration with MSAID GmbH, a software company transforming proteomics through deep learning, allows more scientists to benefit from vast improvements in identification confidence and reproducibility.'
Profile:
Deb Bhattacharyya gained his MSc in Chemistry from the Indian Institute of Technology (Mumbai, India) and a PhD in Chemistry from Emory University (Atlanta, GA, USA). He served as a Research Associate in the Biophysics and Biochemistry Department at the University of North Carolina – Chapel Hill, focusing on structural elucidation of Protein-DNA, Protein-Protein complexes leading to development of critical therapeutic pathways. he was also a visiting fellow at the University of Texas SouthWest Medical Center. At ThermoFisher Scientific, as Senior Mareting Manager for Clinical and Forensic toxicology business he focusing, Clinical Research, Toxicology, and Clinical Translational Research. Authorship: over 50 peer reviewed articles. Plus led launches of top new technologies, including MS based solutions.
More on the subject:
More on companies: