Source: Thermo Fisher Scientific
Sponsored • Liquid chromatography/mass spectrometry
LC-MS: Calling for easy-to-use platforms
Liquid chromatography/mass spectrometry (LC-MS) is an established powerful tool in routine clinical use and clinical research. However, to further capitalise on its benefits, instrument and consumables vendors should continue to improve accessibility and ease-of-use, according to Dr Debadeep Bhattacharyya, senior marketing manager for clinical and forensic at Thermo Fisher Scientific.
Remarkable advances in analytical technologies have had a profound influence on human health over the past few decades, and mass spectrometry (MS) is by no means an exception. MS has been in existence for over a century – its fundamental principles were first described by Nobel laureate Sir Joseph John Thomson in 1897. Despite some initial research on the use of MS for respiratory gas analysis in the 1950s, its clinical history is often considered to have started in the early 1970s with its use, alongside gas chromatography (GC), to determine various biologically significant molecules. However, because GC requires a certain level of analyte volatility and since many biologically active molecules are polar and thermolabile and have low volatilities, elaborate extraction and derivatisation protocols had to be devised to enable their separation and detection, limiting the usefulness of GC-MS for the analysis of clinical samples.
Recommended article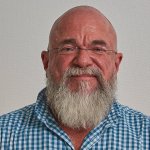 Sponsored • Testing technology
In recent years, clinicians have increasingly focused on vitamin D deficiency. Studies show that previous reference values – particularly for Vitamin D3 – were most probably set too high. Liquid chromatography with mass spectrometry (LC-MS) can help achieve more precise measurements of vitamin D levels than previously established immunoassay procedures, explains Dr Torsten Binscheck-Domass,…
LC-MS as a clinical tool
Liquid chromatography (LC) is a powerful technique to separate polar and thermolabile molecules, and its use, in combination with MS, has grown in clinical laboratories over the last 10–15 years. The widespread adoption of LC-MS for quantitative assays in large part is due to its improved specificity and selectivity over immunoassay techniques and the ability to combine multiple analytes into a single run [Jannetto PJ, Fitzgerald RL. Effective use of mass spectrometry in the clinical laboratory. Clin Chem 62, 92–8 (2016)]. Furthermore, the lack of availability of immunoassay kits for certain analytes and lot-to-lot variability of some commercially available immunoassays has led growing numbers of analytical laboratories to turn to LC-MS [Hoofnagle AN, Wener MH. The fundamental flaws of immunoassays and potential solutions using tandem mass spectrometry. J Immunol Methods 347(1-2), 3-11 (2009)a].
The LC-MS approach most commonly used for clinical applications utilises LC coupled to triple quadrupole mass spectrometers (LC-MS/MS). These methods involve the ionisation of analytes, which are subsequently separated and selected according to their mass-to-charge (m/z) ratio. These initially-formed or 'parent' ions are then broken into fragments, detected and analysed to generate information about the original analyte's structure.
Among the earliest applications of quantitative LC-MS/MS was therapeutic drug monitoring (TDM). One of the major advantages of LC-MS over immunoassays for TDM is the ability to address multiple analytes in a single run [McShane AJ, Bunch DR, Wang S. Therapeutic drug monitoring of immunosuppressants by liquid chromatography-mass spectrometry Clin Chim Acta 454, 1-5 (2016)].
LC-MS is also used extensively for other applications requiring small molecule quantitation, such as toxicology, endocrinology and new born screening. Today, the use of LC-MS for both laboratory developed tests (LDT) and clinical research applications continues to expand, from automated sample handling applications to the analysis of new sample types and analytes, including those in translational proteomics and metabolomics.
Operational nuances
Despite the many advantages of LC-MS, its adoption in routine clinical work has been hampered by the need for a high level of technical expertise required for operation. Successful use of LC-MS/MS relies on careful selection and adjustment of a number of operational modes and settings, including ionisation technique (e.g., electrospray or chemical ionisation), fragmentation processes, and transition and scan parameters. Subsequent data analysis and reporting steps can also be complex and require specialist knowledge to achieve optimal outcomes.
In addition to specialist knowledge around instrument operation, a high level of expertise is often required for the preparation of samples prior to injection into the instrument (such as protein precipitation, liquid-liquid extraction and solid-phase extraction). Optimal selection and application of calibrators help maximise the accuracy of the targeted quantitative assays. Moreover, the choice of LC columns and eluent profile is also critical for the separation of the analyte of interest from isobaric or non-specific interferences, and avoiding ion suppression.
Improving accessibility and support for users
This provides customers choice and flexibility for solutions to cover the broad range of analysis for a variety of clinical applications

Bradley Hart
The operational nuances of LC-MS technologies, workflows and applications, together with the expected future analytical demands, all point towards the need for smart and easy-to-use platforms that help users overcome their analytical challenges and achieve their scientific and business goals.
'Thermo Fisher Scientific is enabling implementation of LC-MS technology in multiple environments with an optimal combination of analytical instruments meeting a range of regulatory requirements (Research use only [RUO] to Class I and Class II – product availability in each country depends on local regulatory marketing authorisation status), easy to use software, and superior application and service support,' says Bradley Hart, Senior Director, Clinical Research, Chromatography and Mass Spectrometry Division at Thermo Fisher Scientific. 'This provides customers choice and flexibility for solutions to cover the broad range of analysis for a variety of clinical applications.'

© 2019 Thermo Fisher Scientific Inc. All rights reserved. All trademarks are the property of Thermo Fisher Scientific and its subsidiaries unless otherwise specified. AD72925-EN0119S
From Class I medical devices and Class II clinical analysers through to novel sample preparation options and instruments designed for research use only, there is a broad choice of platforms and solutions that meet the needs of individual applications, analysts, and organisations. Expansive databases, methods and workflows that facilitate and add value to research, as well as intuitive software solutions that can be seamlessly integrated with existing laboratory information management systems, are helping laboratories reach their goals in the shortest possible timeframe.
Together with prompt support and effective training from instrument and consumables vendors, clinics and other organisations are using their resources more efficiently and getting more from their teams. For clinical laboratorians and researchers to be confident of the integrity of the technologies they purchase and use, and the data they obtain from them, it is imperative that vendors of LC-MS instruments and consumables step forward to meet the needs for routine clinical, laboratory developed tests as well as research applications.
More on the subject:More on companies: