Image source: Adobe Stock/weyo
Article • Infection prevention
Vaccination: why 'positive consensus' is crucial
Vaccination projects across the world are at a pivotal post-Covid moment, according to one of the leading experts in the field. Speaking to Healthcare in Europe ahead of the World Innovation Summit for Health (WISH) congress in Qatar – where vaccination will be a central topic – Dr Jerome Kim said there is an urgent need to regain a 'positive consensus' around the value of vaccines. He fears that has been lost among the public and healthcare workers, despite the pandemic and the race to find a Covid-19 vaccine.
Report: Mark Nicholls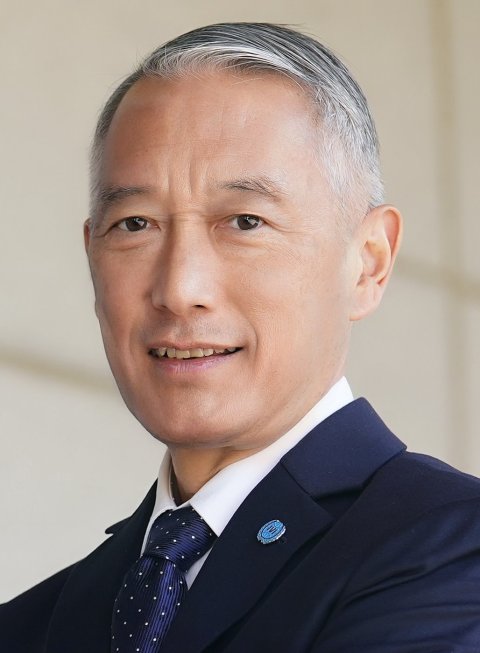 During the WISH congress in Doha on October 4-6, a vaccine forum will explore the role of innovation in developing Covid-19 vaccines, and the impact on development of vaccines that work against new Covid variants as well as other viral infectious diseases.
Dr Kim, who is Director General of the International Vaccine Institute (IVI), is increasingly concerned about the need to help people understand why vaccines are important. 'That consensus made possible a lot of the positive developments we see today,' he said. 'But without that positive consensus, having the vaccine tool is only half the struggle. Getting people – healthcare workers as well as the general public – to believe in them and understand why they work is really important.'
Did corona open the "fast lane" for vaccine development? It's not that easy
The WISH forum on vaccine innovation will bring together leading figures in the field, including Dr Soumya Swaminathan, Chief Scientist at World Health Organization (WHO), and Professor Dame Sarah Gilbert, Professor of Vaccinology at the University of Oxford, who co-developed the Oxford AstraZeneca Covid-19 vaccine – one of the first vaccines made available for use around the world.
Traditionally it takes around 10 years for a new drug to reach the market, but Covid-19 turned this timeline on its head, with multiple vaccines receiving emergency use approval within months. While Covid vaccines were developed, manufactured, and distributed – and acquired safety and efficacy – in record time, Dr Kim warns that was an exception. However, he acknowledges it may raise public expectation of an equally rapid vaccine response should another global pandemic strike.
Systematic programmes are a must
For most common vaccines in widespread use today, it took 30 years to reach 80% of the world's children. We know we should not let that happen; we have the technology, and we know how to make vaccines cheaply

Jerome Kim
However, he underlines that vaccine development, and distribution, has rarely been rapid and he wants to see more equitable distribution of vaccines and manufacturing in different global regions. Dr Kim points out the rotavirus vaccine as an example: It has been 16 years since the approval in 2006, but still 60% of the world's children have yet to receive the vaccine. 'For most common vaccines in widespread use today, it took 30 years to reach 80% of the world's children,' he said. 'We know we should not let that happen; we have the technology, and we know how to make vaccines cheaply.' To illustrate his point further, the expert pointed out the cost-effectiveness of vaccines. For example, every dollar invested in vaccinating against cholera and typhoid sees a $16 saving in direct healthcare costs and $44 in overall costs.
Dr Kim, who is also the forum chair and lead author of the WISH 2022 report on "Vaccine Innovation" that will guide the forum discussion in Qatar, emphasises that the technical solution itself is not the main point; 'It is about vaccination, because you only see an impact when you vaccinate. Vaccines are part of the public health toolbox, but they always have to be taken in a systematic programme in prevention in any disease. With Covid, to some extent we were lucky that new technologies were emerging that allowed us to develop a vaccine more rapidly and the vaccines worked to prevent disease as well as they did, but they do not prevent infection.'
One of the most glaring examples for this is the search for a vaccine against HIV, which has been ongoing since 1987: So far, only one trial has shown promise at preventing the infection.
Exploring the health legacy of the FIFA World Cup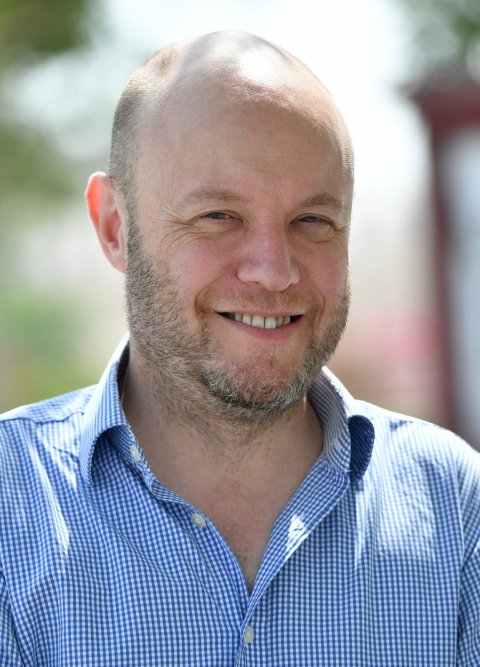 Now in its 6th edition, the 2022 WISH summit will be held ahead of the 2022 FIFA World Cup and will include a focus on exploring the potential health legacy of the tournament. Other specific topics will include building health system resilience and learning lessons from Covid-19; mental health of health and care workers; Islamic ethics and the healthcare of children in the age of genetics; mental health and sport; climate change; food security; patient empowerment; and migrant workers' welfare. Nick Bradshaw, WISH Director of Partnerships and Outreach, said: 'WISH is about bringing together world experts to come up with solutions. It is not a talking shop; it is there to move things forward and finding new ways to approach issues.'
Another focus will be on future hospitals, and "taking stock" of what has been learned in recent years. Bradshaw warned of signs of "fatigue" regarding financial efforts for health: 'It is almost like health has had its turn in the spotlight, but we have got to keep it in the spotlight now. We hope the event will get the experts to dig deep into the topics and come out of it with some policy recommendations that we can take forward.'
Each topic discussed at WISH 2022 is underpinned by an evidence-based policy report that offers concrete policy recommendations.
Profiles:
Dr Jerome Kim is the Director General of the International Vaccine Institute (IVI) and an international expert on the evaluation and development of vaccines. A recognized leader in HIV research and vaccine development, he led the US Army's RV144 HIV vaccine trial that demonstrated that a HIV vaccine could prevent human infection.
Nick Bradshaw is the Director of Partnerships and Outreach at the World Innovation Summit for Health (WISH), the global health initiative of Qatar Foundation and was previously an award-winning journalist specializing in health and social issues.