US trails Europe in facilitating novel antibiotics development
While the Generating Antibiotic Incentives Now (GAIN) Act of 2012 has been a significant step in the right direction for encouraging novel antibiotics research, the US Food and Drug Administration (FDA) remains one step behind its European equivalent, the European Medicines Agency (EMA), according to an analyst with research and consulting firm GlobalData.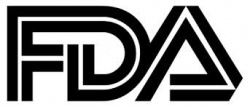 Marc C. Hansel, Ph.D., GlobalData's Analyst covering Infectious Diseases, says that the GAIN Act has catalyzed investment from companies in the antibiotics business and has reinvigorated a stagnant pipeline, with the recent expedited approvals of two novel drugs, Sivextro and Dalvance.
Although these developments are positive, GlobalData believes that a number of unmet needs remain within the bacterial infectious diseases area, with novel treatments for multidrug-resistant (MDR) gram-negative bacteria in particularly high demand.
Hansel says: "The FDA has released draft guidance for the development of antibiotics, signifying its willingness to engage drug makers in the design of clinical trials for areas of high unmet medical need.
"Importantly, the GAIN Act is creating timely in-depth discussions between companies and the FDA, an invaluable communication that will improve the design of clinical studies by incorporating more relevant endpoints and pragmatic inclusion and exclusion criteria."
Despite the FDA making strides in incentivizing companies to develop antimicrobial therapies, GlobalData believes that the agency needs to continue taking proactive action if it is to keep pace with progressive regulatory bodies in the EU, particularly the EMA. The latter organization has shown superior willingness to reform clinical trial design for novel antibiotics and provide guidance that prioritizes clinical feasibility.
Hansel explains: "Europe's desire to tackle this challenge head-on is exemplified by the recent statement from UK Prime Minister David Cameron that the world could be 'cast back into the dark ages of medicine' unless action is taken to tackle the growing threat of resistance to antibiotics.
"The FDA will need to continue refining its practices in order to maintain a robust antibiotic pipeline and offer flexibility to encourage the targeting of the most dangerous pathogens. Crucially, the FDA must do more to further draw the vast research and development resources of Big Pharma into the antibiotics market by maximizing its commercial viability."