UK hospital pioneers 'direct to CT scans' for A&E patients
A UK hospital is assessing trauma patients by taking them directly for CT scans rather than to the A&E department. Piloted at King's College Hospital, this new approach to assessing patients with life-threatening injuries aims to speed up diagnosis by conducting CT simultaneously with patient resuscitation and stabilisation.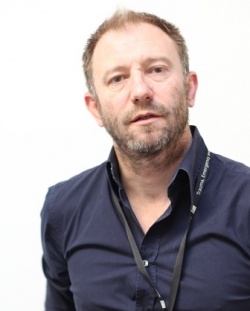 Patients brought to hospital with severe injuries are normally first taken to the 'resus' area of the Emergency Department to be assessed and stabilised and then, if necessary, transferred to the CT scanner. Thus valuable time can be lost while the team seeks a diagnosis. At King's, one of London's four Major Trauma Centres, patients with life-threatening injuries can be taken from ambulance direct to CT scanner to gain a far faster, detailed picture of injuries.
With the new scanner positioned next to A&E and equipped as a typical Emergency Department bay, allowing simultaneous resuscitation and diagnosis, the number of patient moves is also reduced.
Dr Thomas Best, King's College consultant in intensive care medicine, said: 'With the massive improvement in technology, CT scans can now perform a whole body scan in ten seconds, giving a huge amount of high quality information very quickly, which makes a CT scan an immensely successful tool for trauma patients. Managing trauma is all about rapid diagnosis, particularly in brain injury, and the key to diagnosis is the CT scan. The sooner you get that scan, the sooner you can stop the bleeding, the more likely you're going to save that patient's life.'
Having received advance warning of the patient's condition from the paramedics, a dedicated trauma team meet the patient at the scanner, and then step out of the scanner suite for 10 seconds while the scan takes place. Images are available almost instantly. However, because the CT scan poses a radiation risk only seriously injured patients, who would need a CT scan anyway, can take part in the trial at this stage.
Dr Best: 'The patient pathway from the scan will depend on the scan results, but if the patient has a massive head injury they'll go straight to neuro-theatre from the scanner, while others may go to intensive care, trauma theatre or interventional radiology.'
The rapid CT initiative has been in place at King's for about a year and seen departments working well together. Within the first few months, 20 patients were managed in this way with promising initial results. If it proves successful, the new approach could be expanded and rolled out to other hospitals.
It will be difficult to quantify the successes of the initiative for some time, Dr Best acknowledges, or the impact it has on morbidity and mortality, because patient numbers are relatively low, but he said the early signs are encouraging.
There is quicker assessment of serious head injury patients and maybe a reduction in performing negative laparotomy – seeing fewer trauma patients unnecessarily undergoing an incision in the abdomen but with no intra-abdominal injuries found.
'Success for me is that, so far, there haven't been any major problems or adverse incidents and the feedback from the radiology department and radiographers has been exceptionally good,' Dr Best added. 'What we can say is that there is an impact on the time to definitive care; a reduction in the time the patient goes to theatre or to an intervention, that will make a difference.'
Rob Bentley, Director of Trauma at King's, said the new approach had the potential to save lives. 'We already know that patients have a better chance of survival – and a higher quality of life after an accident – if they are brought to a Major Trauma Centre. However, by taking patients straight to the CT scanner we may be able to improve the service even further.'
PROFILE
Dr Thomas Best, consultant in intensive care medicine at King's College Hospital, London, undertook the clinical lead role in the initiative to implement rapid CT scans at the hospital's A&E department. He had previously worked in trauma at the Royal London Hospital and a number of other hospitals in the British capital.