Interview • POC ultrasound
Touchscreen and exam pre-set assets
During our interview with Professor Felice Eugenio Agrò, Professor, Director and Chairman of the Postgraduate School in Anaesthesia and Intensive Care at the University Campus Bio-Medico of Rome, he spoke of the use of Mindray's TE7 ultrasound system, which provides a touchscreen and focused exam pre-sets.
In a fully equipped ICU, when would a mobile system be used for anaesthesia or intensive care procedures?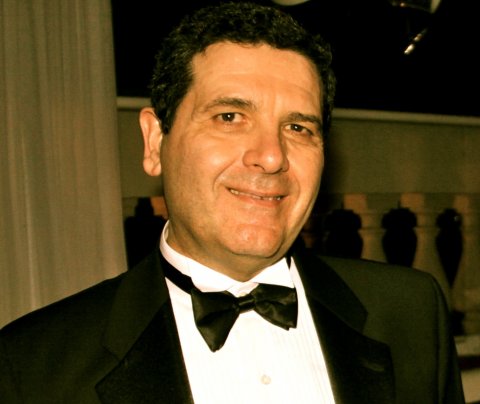 Prof. Agrò: Anaesthesiologists are seeking safe and accurate methods during procedures. Many impact factors are related to ultrasound usage in everyday clinical practice, such as portability, ergonomics and user-friendliness.
Obviously, a portable unit with advanced ergonomics becomes very crucial to be effective and precise ensuring the best patient care throughout. That's why tablet solutions are becoming even more appreciated lately, since ergonomics is becoming key.
In what other ways do you use the TE7?
I believe that efficient focused point-of-care exams would minimise the user learning curve

Felice Eugenio Agrò
The TE7 touch screen ultrasound system provides very good image quality, which is crucial to make rapid patient-care decisions. In the era of smartphones and tablets, intuitive gesture controls provide an important help in being fast and effective. I believe that efficient focused point-of-care exams would minimise the user learning curve, with no need to navigate a knob keyboard as in many laptop-like and cart-based ultrasound solutions.
In our experience TE7 offers very safe, accurate and convenient solutions in Anaesthesia –not only because we can obtain great imaging in soft tissue and identifying structures, but we also have a real-time feedback and good visualisation of the needles in the imaging plane.
What do you think of the eSpacial Navi function for 4-D magnetic needle navigation?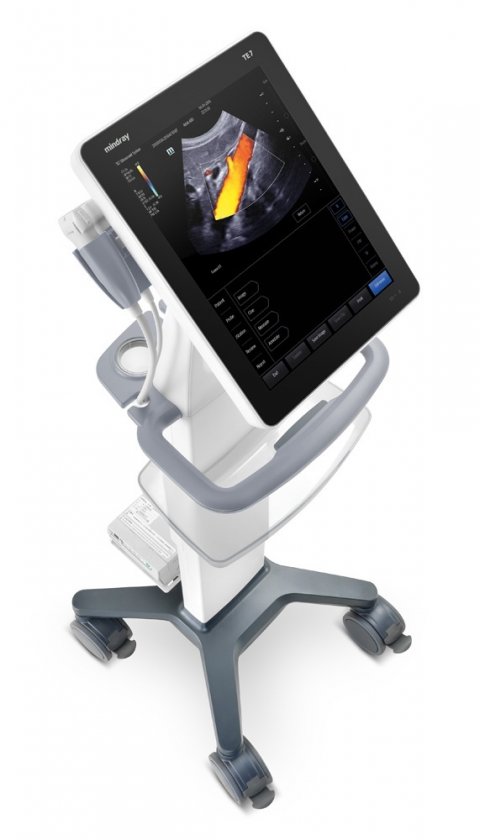 In general Ultrasound is not good for locating needle tip out of plane in freehand technique, since it becomes difficult to align the needle with ultrasound plane and plan trajectory pre-puncture. On the other hand using a biopsy kit the needle-guided bracket is not flexible. All these issues make standard ultrasound needle access guidance techniques quite difficult to learn.
Based on magnetic field induction technology, real-time detect position and orientation of the needle, displayed on ultrasound image, enhance ultrasound guidance. This way it's possible to predict the trajectory and best scanning approach to reach the target before inserting the needle into the region of interest. This solution seems to be very promising and the initial outcome is very safe, fast and accurate, increasing the efficacy and patient comfort.
With this innovative approach we believe that the learning curve of doctors, which is approaching free-hand access, will decrease with the result of very accurate and confident needle accesses.
Hospital infections can arise anywhere. Are there any cleaning and disinfecting issues with this device?
It's important to have systems suitable for a disinfected and sterile environment with the possibility of easy cleaning and sterilisation. We are talking about a medical environment where we are dealing with needles, in which safety and effectiveness should be going in the same direction. We appreciate that we can use TE7 using gloves, no matter that it's a touch-screen tablet unit. Also, the screen is non-porous, which can easy be disinfected without turning off the unit, thanks to the locking feature.
Since the TE7 is relatively easy to use, do you also use it for education purposes?
The Campus Bio-Medico University of Rome promotes integrated structures of teaching, research and healthcare, pursuing the skill of the person as the main aim of its activities. It offers the student a training experience aimed at his cultural, professional and human growth, proposing the acquisition of skills in a spirit of service. We promote knowledge, interdisciplinary sciences and research in all the areas that contribute to the best healthcare.
The objective of the Postgraduate School of Anaesthesia and Intensive care at the university campus is the integration of research, teaching and clinical assistance, placing the patient and student at the centre of attention. We plan to provide our students the best technology to speed up their learning curve and increase their confidence for a better patient throughout.
Profile:
Felice Eugenio Agrò is Professor of Anaesthesia and Intensive Care, Chairman of the Postgraduate School of Anaesthesia and Intensive Care and Director of the Department of Anaesthesiology, Intensive Care and Pain Management at the University School of Medicine Campus Bio-Medico of Rome, Italy. He has also been the Medical Director and Director of Health Strategy & Business Development for about a decade. He has authored and edited numerous medical publications and reviews manuscripts in Critical Care Medicine, Anaesthesiology, and for the Journal of Clinical Anaesthesia, European Journal of Anaesthesia, British Journal of Anaesthesia, Minerva Anestesiologica etcetera. His research focus lies on airway management, mechanical ventilation in anaesthesia and intensive care, pain management, body fluid management, the evolution of neuromuscular monitoring, haemodynamic monitoring: invasive and non-invasive clinical application. He has been among the Book of Experts for the Ministry of Education, University and Research since 2002. In 2008, he received the Commander to the Order of Merit of the Italian Republic medal from the President of the Italian Republic.
More on the subject:
More on companies: