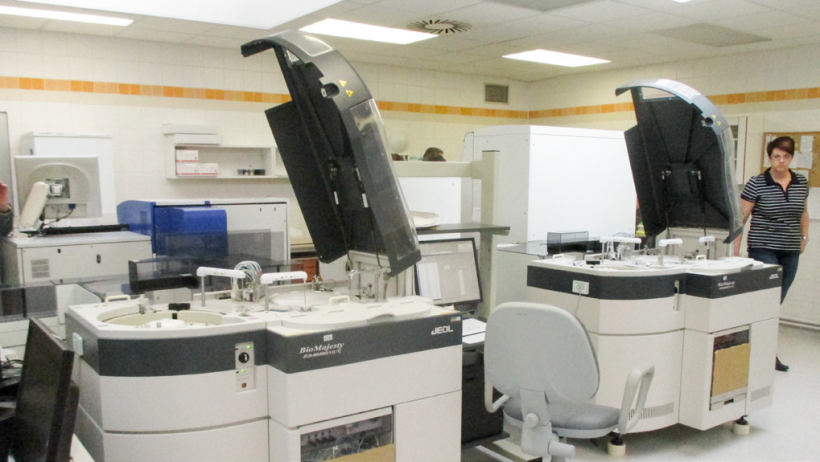 DiaSys
Sponsored • Clinical testing
Total laboratory automation with Tosoh and DiaSys
Tosoh and DiaSys announce a collaboration for clinical laboratory testing with the combination of Tosoh's new generation analyzers (AIA-CL1200 for immunoassay and G11 for HbA1c) and DiaSys' BioMajesty JCA-BM6010 / C. Instruments are linked through Evoline and Evoline Manager, Tosoh's open laboratory automation and middleware solution. The collaboration addresses current requirements regarding clinical testing.
DiaSys BioMajesty JCA-BM6010 / C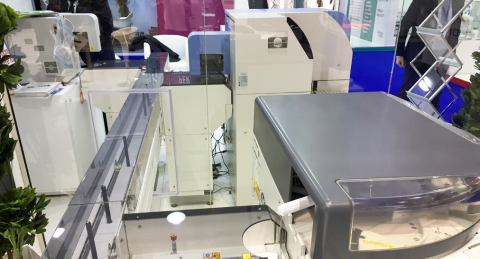 The BioMajesty JCA-BM6010 / C is designed to increase the per­formance of medium-sized laboratories. It is also the ideal system for speciality laboratories. The throughput of up to 1,200 tests / hour, 43 reagent and 84 sample positions are a guarantee for flexibility in everyday use. It handles a full menu of photometric and immunoturbidimetric assays as well as Na, K, Cl determinations by indirect ISE methods.
Special emphasis was put on the software to combine highest user-friendliness with optimally secured results. A special feature is the integrated on-board hemolysis function for optimized HbA1c determination. Dynamic range extension avoids additional dilutions and a dedicated STAT port allows for immediate STAT processing. Clot detection and liquid level sensor technology ensure confidence in results. The analyzer works with very small sample volumes, making it the perfect instrument in pediatric and geriatric settings. The BioMajesty JCA-BM6010 / C is the system with the smallest footprint in its class hence saving precious laboratory space. DiaSys supplies ready-to-use reagents well known for their excellent on-board stability with the instrument. The result in conjunction with extremely low reagent consumption is cost efficiency of the highest order.
Open Lab Automation
The integration of a Tosoh and DiaSys analyzer into the automation implementation of a clinical laboratory offers significant benefits to the working processes and is intended to achieve the following goals:
Integration of multi-competence technologies
Improvement of laboratory turnaround time with consistent throughput over time
Simultaneous management of routine and emergency workloads
Automation of repetitive manual procedures
Elimination of the need for pre-sorting specimens
Qualification of operators' work, taking them off tasks associated with pre-analysis
Simple connection and a sophisticated data transmission system ensure analytical quality with minimal maintenance
CONTACT
DiaSys Diangostic Systems GmbH
Alte Straße 9 · 65558 Holzheim / Germany
phone: + 49 (0)64 32 91 46-0
More on the subject:
More on companies: