Sponsored • Real walkaway automation
The all-in-one molecular laboratory system
The lab-in-the-box design of LabTurbo SP-qPCR All-in-one system offers true automation for the molecular laboratory, the manufacturer reports, adding that this 'delivers testing confidence and laboratory efficiency'.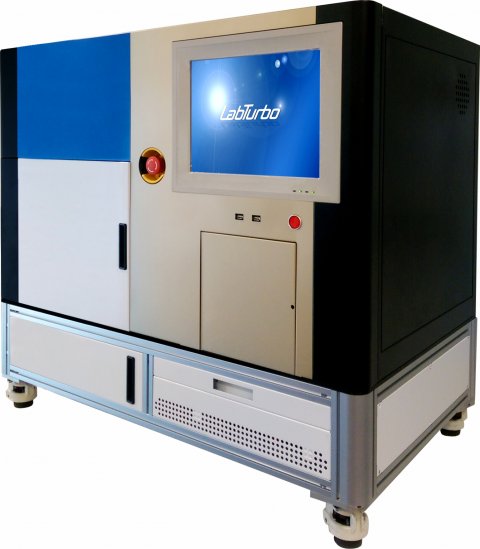 'LabTurbo fully automates the complete workflow of molecular diagnostic laboratories. The sample-to-result procedure includes: automatic sample transfer from primary tubes, DNA/RNA extraction, PCR reaction setup, qPCR thermocycling, and qPCR result analysis with graphs,' the company explains. 'As a true walkaway system, you can simply put the samples on LabTurbo system and the final results will be ready for report in three hours.'
LabTurbo is ideal for automating highly complex nucleic acid diagnostics procedure, the manufacturer adds. 'It integrates nucleic acid purification, quantification with qPCR, and normalisation into a complete procedure. It can also fully automate the bisulfide conversion process for methylated DNA purification for epigenetics.'
The system also detects viral load in serum/plasma samples with qPCR nucleic acid quantification to overcome the challenge of undetectable nucleic acid concentration range by spectrometer. 'For example,' LabTurbo reports, 'the system performs GADPH quantification, DNA concentration normalisation, and PCR setup in an integrated procedure for completely automated diagnostic procedure. This is also ideal for non-invasive prenatal diagnosis (NIPD) with digital PCR technology.'
The LabTurbo complete automation covers applications such as infectious disease screening, virus detection (HIV/HBV/HCV), bacteria detection, HLA-typing, personalised medicine, and many more. 'The versatile system is suitable for target detection from whole blood, serum/plasma, saliva, swab, biological fluids, tissues, cells, and etc,' the firm reports.
With individual membrane column and vacuum technology, LabTurbo systems offer scalable sample input volume (0.22 – 3 ml) and elution volume (30 – 200 ul), successfully advancing the detection sensitivity and accuracy for targets of extremely low concentration, the firm reports. 'LabTurbo is also ideal for target detection from extremely challenging sample types such as stool, urine, milk, soil, and etc.'
The company's products support FDA-approved nucleic acid testing for infectious disease screening in human blood. 'The advanced automation, consistent performance, and reliable results from LabTurbo systems are the keystone for the routine infectious screening in US blood supply.'
Offerings in brief:
Pathogen detection from nucleic acid extraction to QPCR report.
Automated methylated gene detection: nucleic acid extraction, bisulfite conversion, clean up, QPCR analysis and report.
QPCR Quantification of nucleic acid extracted from plasma/serum/forensic samples.
Taigen is at MEDICA