The 1.2-Tesla workhorse
St. Joseph Mercy Hospital, a 537-bed teaching hospital in Ann Arbor, Michigan, is part of Saint Joseph Mercy Health System, which leverages the resources of seven hospitals, five out-patient health centres and further care provider organisations across five counties in southeast Michigan. In August 2008, the large hospital, with a high volume of patients, became one of the first sites to operate the Hitachi Oasis MRI 1.2 Tesla in North America, since then, 13,000 studies have been carried out.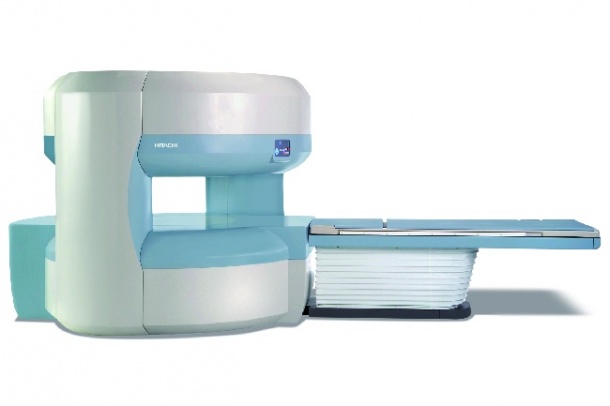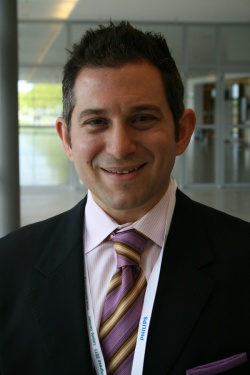 In October, during the Lunch Symposium 'Exploitation of State-of-the-Art Technologies in Modern MRI Imaging, held at the 28th Annual Meeting of the European Society for Magnetic Resonance in Medicine and Biology (ESMRMB), neurologist Dr Michael J Kasotakis described the hospital's extensive experience with the system.
European Hospital asked why the hospital had chosen to use this particular 1.2 Tesla MRI. 'Back in 2008, we had several 1.5 devices and one 3.0 Tesla MRI in operation,' he explained. 'We were lacking equipment for open imaging, to accommodate, in particular, bariatric and claustrophobic patients whom we were starting to lose to the periphery. Only a few vendors had open-bore MRIs at the time; Hitachi had just come out in the market, and their facility was in Cleveland – just a two hour drive from our site. We scrutinised the machine and, from the beginning, were very much impressed with its functioning, easy handling, features, and footprint. It was perfect timing, and a perfect choice.
'A quarter of patients in Michigan are obese; we've scanned 600 lb patients! However, we decided not to triage MRI patients, and are not limiting use of the Oasis to specific groups. Our aim was to use the machine as a workhorse for all applicable patient cases. We keep it busy, running it real hard – seven days a week, 16 hours a day. Our volume is huge. More than half of our cases are spine work; neuro and musculoskeletal rank next in a number of cases, plus abdomen and further cases.
'With regard to all our criteria, the Oasis has been performing to our full satisfaction. We have seen very little downtime; and support from the vendor's team has been very intensive, ensuring smooth operation.'
Image quality
'We get very imaging good results on neuro, musculoskeletal, angiography, and all other pertinent patient cases,' Dr Kasotakis confirmed. 'There's very little motion in the patient's static; MR angiography is exquisite, and post-processing algorithms provide excellent images even for the challenging obese patients. In my presentation at ESMRB, I showed that results compare very well with those of a 1.5 Tesla; you simply cannot tell the difference.'
Cooperation with the vendor's R&D department
'We work with them as a beta site and have witnessed many of our suggestions being integrated as standard features, such as rails facilitating the positioning of obese patients on to the table. IV lines are another aspect – setting up an attachment next to the patient table can help accommodate the patient's hand and greatly facilitate IV access.
Really positive patients' feedback
'I'll illustrate patient reactions with one example: Shortly after we had gone live with the Oasis, a patient came in who had been scheduled to be on a closed MRI. There had been no issue of him being claustrophobic, but when he got sight of the conventional MRI, he said "I can't do this". We walked him across the hall and showed him the open system, asking him, "Well, how about this?" The openness of the machine calmed him down, and we carried out the exam successfully with no anaesthesia or sedation.

'Today, we get referrals from over 50 miles away -- even from the University of Michigan Hospital, where they have no open MRI available. In total, this means that we have improved significantly the positioning of our hospital in market.'
Details: www.hitachimedical.com

More on the subject:
More on companies: