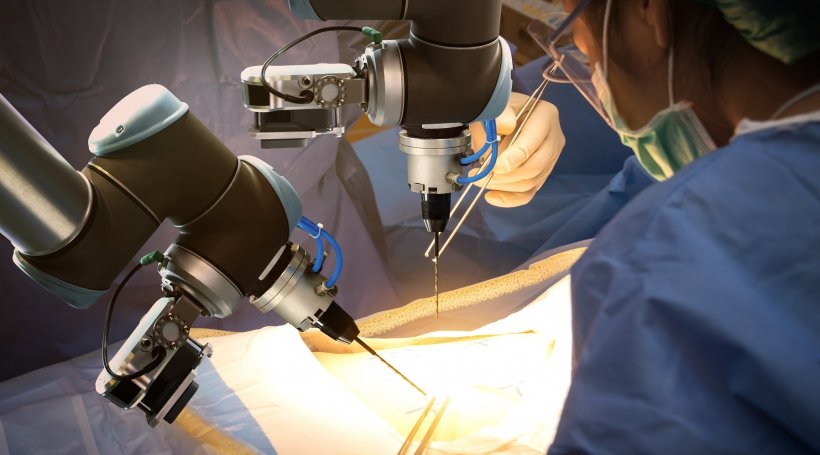 Source: Shutterstock/Zapp2Photo
Article • Surgical interventions
Technology and team spirit to ensure future talent
The number of surgical interventions in Germany over the last ten years has increased by around 30%, but it would be wrong to talk of a heyday – mainly due to a lack of young talent, says Prof. Dr. Jörg Fuchs. The president of the German Society of Surgery (DGCH) and director of the Clinic and Polyclinic for Paediatric Surgery and Paediatric Urology at Tübingen University Hospital talks about the challenges in his field, which also include the increasing importance of robotics and AI tools.
Report: Wolfgang Behrends
"According to current statistics, around 11,000 surgeons who are currently working will reach retirement age by 2020, representing 50% of surgeons in private practice and around 20% of hospital surgeons," says Fuchs. This increases the existing lack of specialist medical staff, which in the field of surgery is deemed to be between 20% and 30%. "In other words, we have a significant problem."
Part of the team instead of a gopher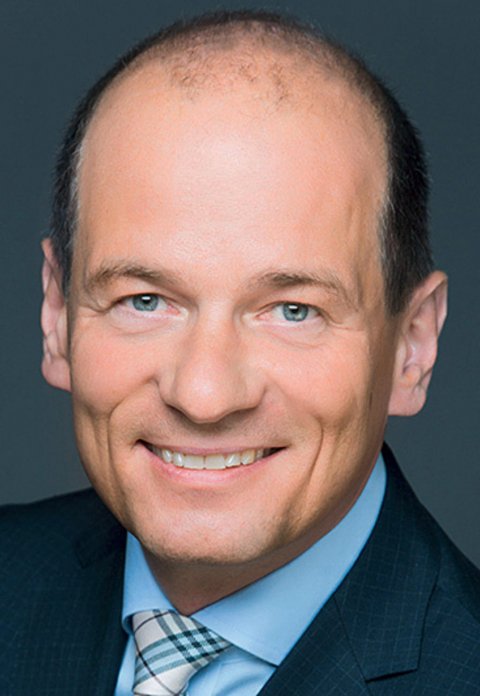 The discipline is desperately seeking young doctors who can take over the baton and meet the growing demands of surgery. "We require an innovative approach," states Fuchs. The focus of these efforts is the recruitment of students who are completing their Practical Year (PJ) as they are most likely to consider choosing surgery. "We must therefore do a lot more for students rather than merely treating them as menial assistants," says the surgeon. Junior staff should be made to feel part of the team and be able to explore the career opportunities in this field. "Technical innovations such as robotics play an essential part here," says Fuchs. "They will become increasingly common in surgery, which also makes this discipline more enticing for those who are technically gifted." Support from artificial intelligence will become more and more important for surgeons, which can also be an enticement for junior staff, along with the improved training facilitated through advanced simulators. However, one should not conceal the high physical demands of surgery: "Standing at the operating table for several hours is not for everyone."
The contract- and training structure needs to be improved as well, says Fuchs: "Training in surgery is not exactly cheap. However, whether or not there is a financial contribution from the employer is regulated in very different ways – frequently, residents are left to their own devices with this problem and end up paying for it out of their own pockets." Consecutive fixed-term contracts are another common problem as they make career planning for surgeons very difficult. The paediatric surgeon feels that the combination of these factors is fatal: If a young resident funds the required courses not knowing whether this will lead to long-term employment this will put them off: "It is not only hospital operators who need to act here but also politicians," demands the DGCH-President.
Workloads must be reduced, through better staffing ratios for instance

Jörg Fuchs
This also applies to research, which is important for many young surgeons: "In many hospitals staffing levels are so tight that research is something which has to be carried out after hours and at weekends - as in days gone by." However, in view of annual deficits running to several millions in many university hospitals it is unlikely that more resources will be freed up for academic work. Last but not least, this is incompatible with the concept of a work-life balance, which is very important to junior staff. "You cannot expect someone who would like a career in surgery to carry out research in the laboratory after 14 hours in the hospital. These days this would also not be possible from a legal perspective." The alternative would be finance models which include dedicated periods for research and qualifications alongside clinical work. Compared to other disciplines such as genetics or internal medicine, surgery is underrepresented in the allocation of research grants, criticises Fuchs.
Recommended article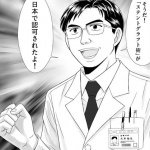 Article • Japanese and German surgeons seek answers
Surgeons are growing older and the lack of junior surgeons is widespread – a situation acknowledged by most experts at the annual congress of the German Society of Surgery (DGCH) in Berlin, who debated whether the need is greater to increase specialists or, on the other hand, generalists. Both sides produced convincing arguments, but a third group took an entirely different tack. In the session…
Structural decisions are required
Globalisation is a further challenge and a two-edged sword for this field: Although many foreign patients choose to have surgery in Germany because of the high quality, many surgeons who have been trained in Germany leave the country as both the working conditions and earnings potential are better in countries like Norway or Switzerland. "This is another area of tension which will ultimately require a political solution," says Fuchs. The DRG system, which classifies hospital cases into groups for the purpose of payment, is one key problem which increases cost- and working pressure for hospital staff. "Compared to many other countries, German hospital doctors and nursing staff must clearly look after more patients. Solving the problem by increasing salaries would be mere window dressing," says the DGCH president. "Instead, workloads must be reduced, through better staffing ratios for instance."
At the German Medical Assembly 2017 in Freiburg the controversial DRG system was criticised as being counterproductive and obsolete from an ethical perspective. "We should ask ourselves if politicians should make clear statements and decide, in the context of a structural plan, which hospitals in Germany are really essential and which ones require special financial support – I am mainly thinking about centres of excellence and university hospitals. Decisions on hospital locations should not just be left to local politicians."
Profile:
Prof. Dr. med. Jörg Fuchs is president of the German Society of Surgery (DGCH) and Director of the Clinic and Polyclinic for Paediatric Surgery and Paediatric Urology at the University Hospital Tübingen in Germany. He studied medicine at the Humboldt University Berlin from 1983 to 1989. In 1997 he took up his post as a specialist for paediatric surgery at the Medical Academy Carl Gustav Carus in Dresden, becoming Senior Consultant in 1998. From 2010 to 2013 Fuchs was president of the German Association of Paediatric Surgeons (DGKCH). His research focus includes oncological and minimally invasive surgery as well as oncological research into solid tumours in children.