Image source: Shutterstock/rumruay
Sponsored • Transcatheter aortic valve implants
TAVI: from short-term effects to lifetime management
Until recently, TAVI, the minimally invasive procedure in which a replacement valve is inserted inside a diseased valve has been mostly prescribed for patients too weak to face open heart surgery – largely involving those in the 80-plus age group. Today, due to greater longevity plus advancing skills that result in risks reduction, TAVI is increasingly prescribed for patients in their 70s and younger who are affected by aortic stenosis – for example estimated to be one in 8 over 75-year-olds. Thus cardiologists now recognise the need for a lifetime management approach for these patients.
Report: Mark Nicholls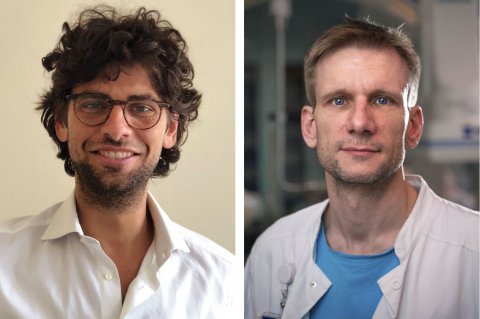 Such measures include valve design, placement and durability, as well as the need for re-access to the coronary arteries should a subsequent procedure – or even a TAVI re-fit – be needed. To examine the significance of the RE-ACCESS Study (the first time coronary access has been systematically evaluated before and after TAVI) and future aortic valve selection, Boston Scientific recently held an online webinar, chaired by Rafael Cavalcante, Vice President (Medical Affairs) at the company, to include interventional cardiologist Professor Ole de Backer, who has been involved in several transcatheter valve therapy research projects, and Dr Marco Barbanti, author of 200-plus publications in the field of transcatheter aortic and mitral valve interventions. Their discussion examined the implications of patients living longer post-TAVI; why it is necessary to look beyond the procedure and to consider future treatment options; and why the current implant procedure/technique needs to change to facilitate re-access to the coronary arteries.
If left untreated aortic stenosis takes a severe course, but only in recent years have transcatheter heart valves (THV) offered a less invasive option to the surgical therapies developed in the 1960s. Comparing outcomes between surgery and TAVI, Cavalcante said: 'There has been an evolution of treatment in terms of physician experience and of technologies which have led to a significant reduction in rates of paravalvular regurgitation to the extent that it is very comparable to what is obtained with open heart surgery.'
TAVI beats surgery
Cavalcante highlighted evidence suggesting that TAVI is better than surgery in terms of mortality, strokes, rehospitalisation for heart failure, risk for acute kidney injury, severe bleeding, new onset atrial fibrillation, quality of life, length of hospital stay, and days alive out of hospital.
THV technology has surpassed surgery in the USA and, for example in Germany, TAVI rose by about 4000% between 2008 and 2019.
Aortic stenosis among younger patients
As life expectancy increases, TAVI is being offered to younger patients – with a growing number specifically requesting TAVI because trials have shown favourable outcomes compared to open surgical replacement and that TAVI valves have at least the same durability as surgical aortic bioprothesis.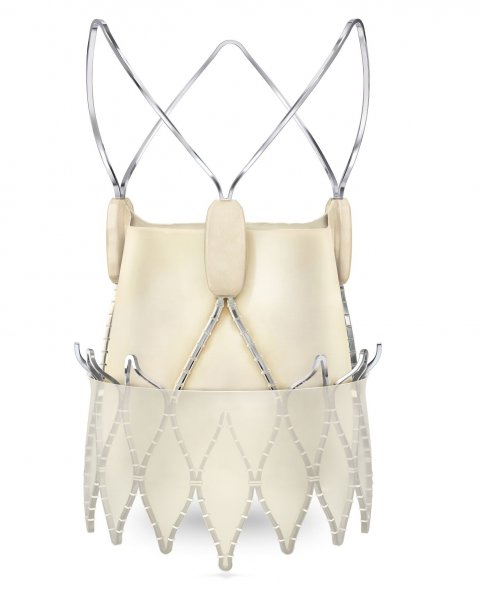 Cavalcante suggested TAVI can be further fine-tuned to improve paravalvular leak (PVL), valve durability and coronary access, and deliver better commissural alignment between the prosthetic and natural aortic valves. Looking to the future, he believes we are '…barely scratching the surface of the burden of aortic stenosis. That's because these therapies are being applied for severe symptomatic patients, while we know that the burden, in terms of moderate aortic stenosis or asymptomatic severe stenosis, is much larger,' Cavalcante added. He also touched on the use of ACURATE neo2, Boston Scientific's newest valve, designed to preserve coronary perfusion and facilitate re-access post-TAVI, featuring a longer skirt with active sealing to prevent PVL. 'When the TAVI journey started, the main concern was getting the procedure done safely,' he pointed out. 'Now we have to start thinking about what will happen when this valve will degenerate; putting a second valve in, and commissural misalignment.'
Coronary access
Barbanti, from the Division of Cardiology, San Marco Hospital, Catania, Italy, focused on coronary access after TAVI and said the incidence of acute coronary syndrome (ACS) after TAVI is 5-10%, but stressed this might be underestimated because not all patients are seen in TAVI centres. 'Due to longer life expectancy,' he said, 'lower risk and younger patients are more likely to have a coronary event after TAVI. So, maintaining access to the coronaries is critical for patients' lifetime management.'
THV presence may also impact on treatment of ACS, with studies suggesting an association with 33% longer door-to-balloon time than in patients with no TAVI. The cardiologist also underlined the importance of choosing the best valve type and design, how it is implanted and careful evaluation of the patient's anatomical characteristics, to reduce the possibility of issues with ACS after TAVI. The design of the implanted THV and commissural alignment are important in preserving future coronary access after TAVI, such as in the event of having to re-do a TAVI, he concluded.
The RE-ACCESS study
Coronary access after TAVI was investigated in the Reobtain Coronary Ostia Cannulation Beyond Transcatheter Aortic Valve Stent (RE-ACCESS} study, which examined the feasibility of coronary ostia cannulation after transcatheter aortic valve replacement, and potential predictors of coronary access impairment. The study enrolled 300 patients undergoing TAVI in a high-volume centre using commercially-available devices. Twenty-three (7.7%) cases of unsuccessful coronary cannulation after TAVI were documented.
De Backer, from the Heart Centre at Rigshospitalet, Copenhagen, who is Associate Professor at Copenhagen University, discussed the study's implications for current and future practice. Coronary access after TAVI is important because younger and lower risk patients may need further cardiac treatment, he pointed out. 'We cannot ignore coronary access or valve durability, or what if this patient needs a new TAVI procedure. Our focus has moved from short-term outcomes to thinking about whole lifetime management.'
Lifetime management
It's important that we implant the first TAVI valve with commissural alignment. This is about lifetime management and giving these patients the best possible result

Ole de Backer
Aspects to consider for lifetime management are valve design because the first implant can have consequences for haemodynamics, transvalvular gradient, pacemakers, durability and future coronary access, as well as how the valve is implanted in terms of position, and commissural alignment. 'It's important that we implant the first TAVI valve with commissural alignment,' he said. 'This is about lifetime management and giving these patients the best possible result.'
De Backer said operators have only recently considered how the commissures were matching the native commissure, with the value of commissural alignment now better recognised for future coronary access, coronary artery flow and filling, mitigation of PVL, valve durability and better options if a TAVI repeat becomes necessary. There is an increasing awareness of the importance of commissural alignment in the TAVI community in Europe and North America, he observed.