Image source: University Hospital Ulm
Article • Workplace inclusion
Surgery in a wheelchair: breaking barriers in the OR and beyond
You don't need to stand up to stand out. A few decades ago, a little boy believed he could tend to patients in spite of being in a wheelchair – and he did. During the EANS 2020 virtual meeting, Prof. Dr. Thomas Kapapa explained how he breaks barriers and helps promote diversity every day in his clinical practice in Germany and Malawi.
Report: Mélisande Rouger
In the history of healthcare, there have always been physicians who have overcome their handicap to help deliver healthcare and are living examples of inclusion in medicine. Daniel Grossman, an American ER physician, works in a wheelchair. Corinna Wagner, a German internal medicine specialist, is deaf. Tim Cordes, a blind American psychiatrist, finds his way around the hospital with a dog.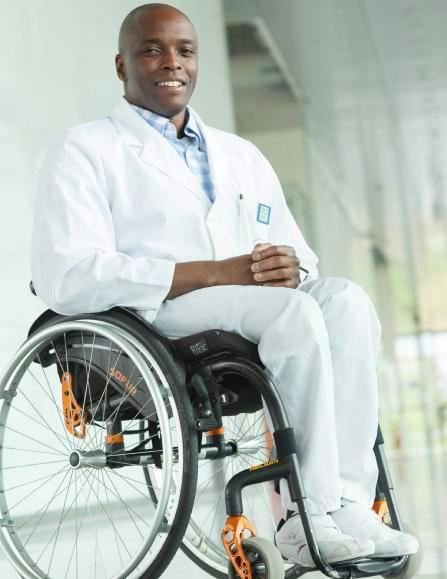 And then there's Thomas Kapapa, a German neurosurgeon who was born in Malawi to a psychiatrist and a nurse. Kapapa never had the ability to walk long distances, but that did not prevent him from becoming a physician like his father before him. "I practice surgery in a wheelchair thanks to a change in our perception of medicine and surgery," he said.
When Kapapa decided to study medicine, he was told by the German medical board that he had to be in the best mental and physical health to do so. "The wheelchair did not exclude that," he said. However, he had to find the proper conditions to study medicine in a wheelchair. This quest took him to Hannover Medical School, an institution with new inclusive infrastructures in the middle of Germany.
He also had to find people who did not see his situation as a limitation to training and working together, or as he puts it, people "who promote diversity". Kapapa now has a team comprising technicians and nurses, who are able to dress him and put him in the right position to perform surgery. This teamwork matches his vision of surgery. "I understand this field not as a one-man show. I work in a team," he emphasised.
A main source of inspiration for Kapapa is Roger Bannister (1929 – 2018), a neurologist and former athlete who ran the first sub-4 minute mile in 1954. "He's famous for breaking barriers. Before him, men did not believe it was possible to run a mile in less than 4 minutes. Many did after. Many things are considered impossible until someone does them. I also want to shift limits and help the team do something that hasn't been done yet," he said.
Following this motif, Kapapa founded the German-Malawian Neurosurgery Project Group in 2017. Its aim is to bring knowledge and training possibilities to his native country, where access to neurosurgery services remains excessively poor. "In sub-Saharan Africa, only one out of ten persons has access to essential surgical health services," said Kapapa. "In Malawi, there was only one neurosurgeon delivering surgical healthcare for the entire population."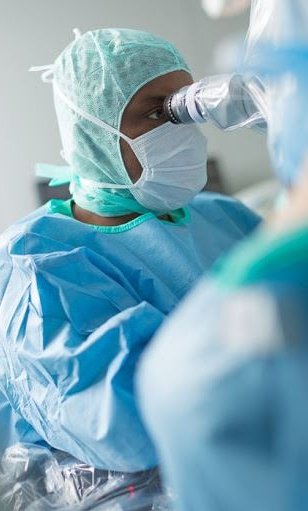 Together with a group of Ulm neurosurgeons, Kapapa started the project to bring more resources to Malawi, where life expectancy has grown by almost twenty years between 2001 and 2018, according to World Bank data. All students, physicians, nurses and physiotherapists involved in the treatment path are supported by modern teaching methods, for example theoretical and practical instruction, eLearning and virtual reality training. "People in Malawi have recieved insufficient neurosurgical care. At the moment, around 18 million people are currently treated for neurosurgical conditions by only three neurosurgeons. Neurosurgery is a small but essential area of expertise because it makes a significant contribution to emergency care, cancer therapy and pediatric medicine, to treat for example disorders of the brain water circulation," he said. The main risk factor for health in Malawi is unsafe sex, leading to HIV and AIDS, but also transport injuries like TBI.
The project is currently training 20 to 25 aspiring and practicing physicians, technicians and nurses at Queen Elizabeth Central Hospital, a tertiary hospital in Blantyre in the south. The hospital has a bed capacity of 1200, and serves a population of 5.5 million, and has a separate pediatric oncology ward opened with 24 beds for children with cancer. In this initiative, Kapapa works elbow to elbow with his wife Melanie, a pediatric surgeon whom he met during training, and who sparked his interest in neurosurgery. "I was interested in neurology but she pointed me to surgery, because I appeared more balanced in life while training in the latter."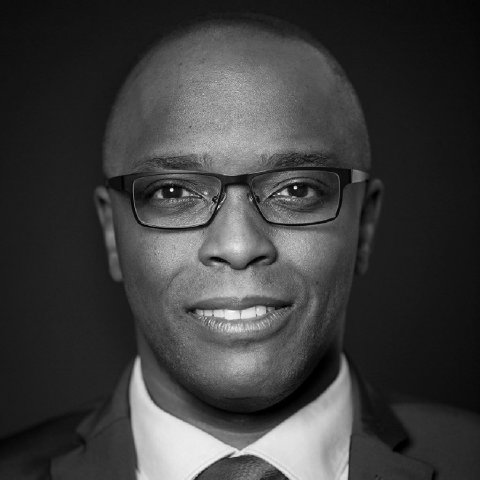 The project is bringing good results and involves many professionals from various countries. "The main thing I wanted to achieve with the project was to bring progress that can be felt. Therefore, I am happy to see that the cooperation of neurosurgeons and epidemiologists from the UK, Sweden and Norway are starting to achieve a positive change here," he said.
Profile:
Professor Dr. Thomas Kapapa was born to Malawian parents and now works as a neurosurgeon at the University Hospital in Ulm, Germany. Confined to a wheelchair as a child, Prof. Kapapa treats patients and conducts surgeries from his wheelchair. His work, among other areas, focuses on vascular neurosurgery, intensive care neurosurgery, traumatic brain injury, peripheral nerve surgery and skull base surgery.