Success in preserving organs for transplant
A Birmingham hospital is pioneering a new procedure which aims to maintain and improve the quality of organs for transplantation in recipients on the waiting list.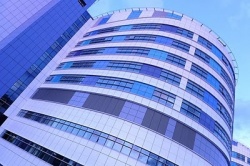 Queen Elizabeth Hospital Birmingham (QEHB) is using a special system which keeps the liver, pancreas and kidneys perfused with the donors' own oxygenated blood after cardiac and circulatory death.
This means the organs are healthier and less likely to be damaged than with conventional retrieval after circulatory standstill, thereby increasing the number of potential organ donors and improving the likelihood of a successful transplant.
The system, known as extracorporeal membrane oxygenation (ECMO), involves a machine which consists of a pump, a membrane oxygenator, and a heater to provide a constant temperature.
ECMO has been used for other purposes in the past, but this is the first time it has been adopted to provide perfusion with oxygenated blood, which is only limited to the abdominal organs, for assessing and improving their quality prior to transplantation.
A medical team at QEHB has now performed the first operation in the country where a donor patient's liver and kidneys have been removed with the use of ECMO, with a simultaneous retrieval of the lungs with the traditional "cold" perfusion. The abdominal procedure has only been done once previously in the UK, with the exception that it did involve the patient's lungs.
All the donor organs have now been transplanted into a total of four recipient patients at QEHB, Coventry and Manchester.
Liver transplant surgeon Mr Paolo Muiesan said: "Usually liver transplantation is performed with organs from donors after brain death (DBD) where the heart continues to beat so that the liver is perfused with oxygenated blood until a few seconds before it is flushed and stored with cold solutions.
"After circulatory death, which was previously referred to as cardiac death or non-heart beating donation, the circulation ceases and the organs can suffer more damage. As a consequence we need to discard many of these organs to avoid the risk that the graft may fail early after transplantation and, in the case of a liver, to avoid possible damage due to lack of oxygen to the bile ducts, which may lead to late liver failure and the need of a new transplant.
"Individuals who are not brain dead but suffered particularly severe and irreversible brain injuries, are withdrawn from treatment if this is thought to be futile. The decision is taken by the attending physician in conjunction with the family and is taken independently from that of organ donation."
Mr Muiesan added: "Livers donated after circulatory death (DCD) were thought to be of inferior quality and were not used for transplantation in the UK until 10 years ago. In these years we learned to select the very best organs and use them because there are not enough donors and some patients die waiting on the transplant list. But tests using the ECMO system have shown that damaged organs may recover within a couple of hours of recirculation using oxygenated blood.
"The transplant community has been trying for 20 years to research ways of preserving organs by looking at better ways of optimising, resuscitating and storing them. My prediction is that we are doing this with ECMO."
Mr Muiesan, who praised all the members of the team, including consultant surgeon Thamara Perera, consultant anaesthetist Tom Clutton-Brock, theatre sister Lisa Pritchatt-Scott, and the transplant coordinators, is now due to present his work to a medical audience in San Francisco, USA.
"This is only the second time in the UK that a liver has been transplanted in this way, but the first time in conjunction with the kidneys and lungs," he added.
"This is a great leap forward for Birmingham, and we are now looking at acquiring a new machine to extend ECMO-assisted organ donation procedures in more hospitals within our region."