Study confirms universal decolonization of ICU patients
Patients' pathogen acquisition was reduced with Chlorhexidine gluconate 2% w/v impregnated pad, and intranasal mupirocin ointment - Study published in New England Journal of Medicine confirms universal decolonization of ICU patients reduces bloodstream infections by 44%.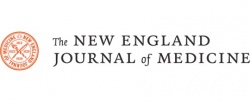 CARY, IL, June 6, 2013 — The largest infection prevention study of its kind?the Randomized Evaluation of Decolonization Versus Universal Clearance to Eliminate (REDUCE) MRSA?found that using universal decolonization reduced MRSA clinical cultures by 37 percent and decreased bloodstream infections from any pathogen by 44 percent.

The study, involved nearly 75,000 patients and more than 280,000 patient days in 74 adult ICUs located in 16 states. The results of the study demonstrate the effectiveness of Antiseptic Body Cleansing Washcloths to reduce bacteria that can cause infection.

The study was conducted in conjunction with investigators at Harvard, the U.S. Department of Health and Human Services agencies, the Agency for Healthcare Research and Quality (AHRQ) and the Centers for Disease Control and Prevention (CDC).

"These are often preventable infections that can cause serious complications for patients. These results are critical when assessing whether other measures, either targeted or universal, would have greater impact. The universal approach was clearly superior," said Dr. Robert Weinstein, a co-author of the study, professor of medicine at Rush University and chair of the Department of Medicine of John H. Stroger, Jr. Hospital, Chicago, Illinois, USA.

"The publication of this peer-reviewed, randomized controlled, multicenter study, in a renowned journal provides compelling evidence to implement a comprehensive infection prevention protocol. The results of this CDC-funded and co-authored study validate our efforts to deliver the highest quality products to hospitals throughout Europe. We're committed to providing simple interventions that yield extraordinary outcomes," said Matthew Ross, Vice President, International Business at Sage Products LLC.

Infection prevention is an essential part of healthcare today. About 1% to 2% of people carry MRSA on their skin or in their nose. When these patients are hospitalized, MRSA can enter their bloodstream during invasive procedures or spread to other patients on healthcare workers' hands. It's important to remember that universal decolonization reduces all bloodstream infections, not just MRSA.