Stroke - New options for prevention and therapy
It's hardly surprising that stroke was a focus at the 20th meeting of the European Neurological Society (ENS) -- every year at least a million people suffer one in the EU. In an interview with Bettina Döbereiner, Professor Karl Max Einhäupl, Director of the Department of Neurology at the Charité - University of Medicine Berlin, of which he is Chairman of the Board and co-chair of the ENS meeting, discussed current stroke research, diagnostics and treatment.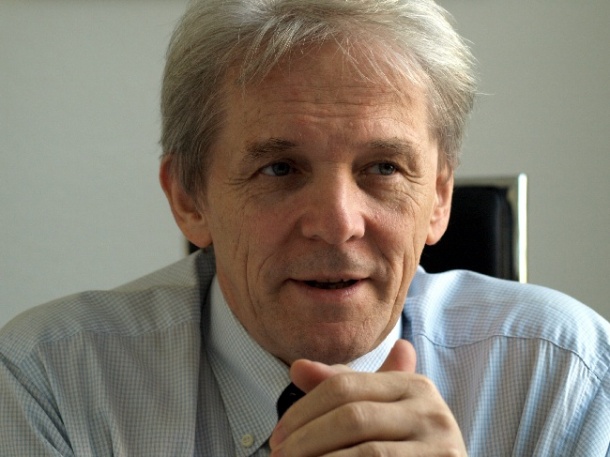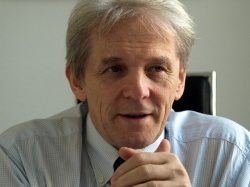 'Stroke provokes a general immunosuppression in the whole body of patients. Therefore the patient can be attacked more easily by an infection,' explained Prof. Einhäupl. 'Stroke patients die more often from pneumonia or septicaemia than other acute diseases. Due to immunosuppression the mortality rate of stroke patients is higher. In future, deaths could possibly be circumvented by antibiotics, as shown by the first pilot studies. However, there is a second problem, because the stroke event itself is worsened by systemic inflammations. The inflammation cells damage the area of ischaemia. That's why we have to understand which parameters of immune defence, while being suppressed, enable infections and how this could be prevented.'
Pharmacology
'There have been developed some innovative drugs to reduce the stroke risk among patients with arterial fibrillation. In the past it has been shown, that the stroke risk of patients with arterial fibrillation, the most common cause of abnormal heart rhythm, is 18 times higher than in patients without heart problems. That's why atrial fibrillation is of particular importance in stroke prevention. In Germany around 300,000 people are affected by this heart arrhythmia. Innovative drugs, such as anticoagulants, offer them a new perspective. They can reduce the risk of stroke by up to 80%. Here, I have to mention the new substances such as Dabigatran and Rivaroxaban, educed by Boehringer Ingelheim and Bayer Healthcare AG. Both can be taken orally twice a day and both do not require regular blood coagulation checks, as it is essential while applying standard blood thinning drugs, such as Marcumar. But these drugs still aren't approved as special anticoagulants for stroke prevention.
New insights from stroke research
Prof. Einhäupl said that the therapy given immediately after a stroke – thrombolysis -- can be applied for longer than pre-assigned until now. 'Thrombolysis involves administering drugs intravenously to break down the blood clots and enable blood perfusion again. In 2008, the large scale European study ECASS III demonstrated that the use of thrombolysis to four and a half hours is safe and efficient. This increased the time window for one and a half hours.'
Along with that, he added, 'Experiences at the Charité have shown, that comprehensive, rapidly conducted MRI examinations on acute stroke patients could also offer new treatment options. In the course of eleven stroke patients with ischaemia, after MRI examination thrombolysis was safely conducted. This was done although it was unclear when the patient had suffered the stroke.'
How does this work? 'Diffusion weighted imaging is a MR method that produces in vivo images of biological tissue, weighted with the local micro-structural characteristics of water molecule diffusion. Using this method in combination with other MR-sequences we can examine, as in the traditional computer tomography, if there is an acute bleeding in the brain and, in addition, we can differentiate between acute dysfunctional brain tissue at risk, the penumbra and already dead tissue. Our first results showed that the imaging patterns of diffusion and the size of the penumbra might give you suitable criteria to decide if thrombolysis should be performed, or not, and also if you don't know exactly when a stroke happened. Maybe, we will be able to enlarge the time window for thrombolysis even more.'