Article • Strategy
Spain: Chest pain units
Imaging modality complements a stress test in diagnosing the aetiology of chest pain, according to an expert speaking at the International Conference on Nuclear Cardiology and Cardiac CT (ICNC) held this May in Madrid.
Report: Mélisande Rouger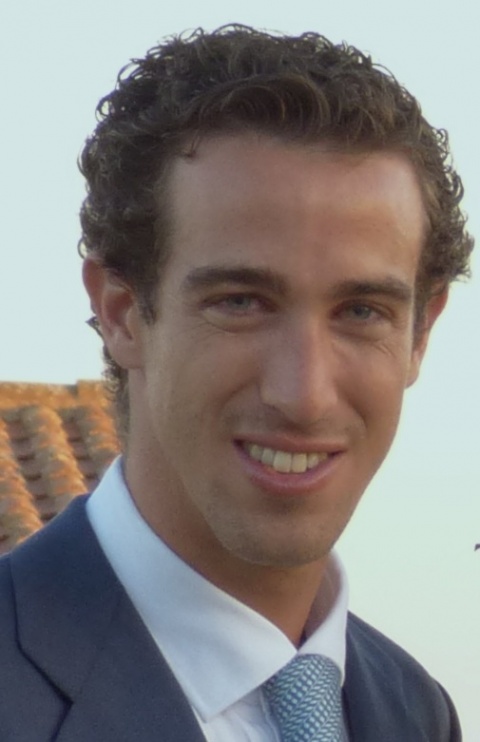 Chest Pain Units (CPUs) have spread through Europe, and Spain is no exception. Almost every large hospital offers this service to rule out acute coronary syndrome and diagnose unspecific chest pain, according to Professor Ivan Nuñez, a cardiologist at the San Carlos Hospital in Madrid and Chairperson of the Ischemic Cardiopathy and Acute Cardiovascular Care Section of the Spanish Society of Cardiology.
'CPUs can either be physical or virtual, i.e. work with dedicated personnel or on-call physicians – the latter being the most common scenario. Services offered within the units are heterogeneous and depend mainly on the hospital and region,' Nuñez explained. A stress test, highly available and reproducible, remains the most widely used examination in Spain's CPU setting.
When the aetiology of chest pain is unclear and the patient doesn't come for cardiac trauma, ultrasound (US) can be a powerful ally, according to Daniel Rodriguez-Muñoz, a cardiologist at the Hospital Ramon y Cajal in Madrid, and a speaker at the International Conference on Nuclear Cardiology and Cardiac CT (ICNC).
'Our main strategies are CT; nuclear cardiology following either exercise test or stress test with drugs; and exercise or stress dobutamine test using alterations in wall motion with echo detection,' he continued. 'In general, we choose echo when we have to use drug-induced stress. When the patient is obese, or a heavy smoker, the acoustic window may be bad and alter image quality, so you would rather use nuclear tests or CT'.
Do we need to run?
In his presentation Rodriguez-Muñoz tried to answer the main questions a cardiologist faces in the CPU setting, the first and foremost being: 'Do we need to run?' Patients in shock, or presenting with myocardial infarction, or pulmonary embolism, are all situations in which physicians must act immediately: 'We need to run whenever we believe that clinical symptoms and the ECG are suggestive of acute coronary syndrome.'
Echo will help to show whether the patient is suffering from hypovolemic, cardiogenic or septic shock. Rodriguez-Muñoz recommends using echo when the suspicion of pulmonary embolism is high and the patient presents with shock or hypotension, or when CT can't be performed. Echo will also work for distinguishing cardiac vs. non-cardiac aetiology of dyspnoea when clinical and lab clues are ambiguous, and for guiding therapeutic option in patients with intermediate risk.
'The number of patients referred for additional cardiac examination from the CPU is not very high

Daniel Rodriguez-Muñoz
The next step is to determine whether the patient has angina or acute coronary syndrome, or not, by focusing on the negative predictive value of echo, i.e. by looking at regional wall motion abnormalities, depressed LV function, and other data. When the symptoms are atypical, a common situation in this setting, echo will also help to confirm or take decisions about where to refer the patient next. 'We rely on echo to make the final call. In on-call shifts, we see many patients with chest pain that is non suggestive of acute coronary syndrome based on the symptoms alone. Echo helps us to discharge patients when we have doubts – for example when the patient is a 75 year-old hypertensive, diabetic and obese man, so the likelihood for coronary disease is high, but the symptoms are atypical and the ECG is normal.'
An increasing number of emergency physicians use US to assess patients in the emergency department, especially in small hospitals that may not have on-call cardiologists. Ramon y Cajal is one of Madrid's largest hospitals, with 1,000 beds, including 50 in cardiology and 14 in the acute coronary unit. The CPU has an average two patients per on-call shift, amounting to 700 to 800 patients per year, Rodriguez-Muñoz estimates.
'The number of patients referred for additional cardiac examination from the CPU is not very high. When it's clear that it's acute coronary syndrome, patients go directly to the cath lab. Patients presenting with heart failure or other associated clinical problems that require further treatment, go directly to the cardiology ward – and, when there is highly suggestive clinical evidence that it's not acute coronary syndrome, patients will undergo other tests in the emergency department.'
Spanish are unique
Each region's network, resources and mortality rates are different

Ivan Nuñez
At the ICNC the panel concluded that most CPU strategies of detection of ischemia or coronary artery disease eventually include patients with very low probability of having acute coronary syndrome; around 95% of the tests are usually negative.
Spanish CPU organisation is unique. Spain has not one but several public healthcare systems managed by the comunidades autonomas, or regions. Protocols are not always the same and they may impact on patient care differently.
'Each region's network, resources and mortality rates are different. Studies on infarction showed that the mortality rate in Valencia was higher than in Madrid or Barcelona. This was relayed in the media and pushed the national government to issue measures to improve infarction prognosis. However, apart from that, the national Health Ministry has very little power,' Nuñez pointed out.
'There is a very different prevalence of coronary artery disease between Japan and the USA, so it makes sense to have different approaches there; but it doesn't seem to make much sense to have different approaches in Andalusia, Madrid or Catalonia. It's really an administrative and political issue,' Muñoz believes. However, Spanish hospitals tend to follow the European recommendations, which smoothes out differences, experts suggested.
Profile:
In 2009 Daniel Rodriguez-Muñoz qualified in medicine at the University of Málaga and later (2015) completed his residency at the Department of Cardiology, Ramón y Cajal University Hospital, in Madrid. Now a medical doctor at the Unit of Electrophysiology and Arrhythmias, at the same department, he is completing his work towards a Masters degree in medical education at the University of Barcelona and PhD on Intra-cardiac Flow Parameters to guide Atrio-Ventricular Delay Optimisation in Resynchronisation Therapy at the University of Alcalá de Henares, Madrid. With his experience in peer-education, formal/non-formal training, and design of training programmes, Rodriguez-Muñoz's main interests are the design and development of projects and publications, and medical education.