Siemens to acquire Dade Behring
With a merger agreement with the US-based Dade Behring, Inc., Siemens Medical Solutions again strengthens its in-vitro diagnostic division and becomes leader in the diagnostic market. Dade Behring, Inc. is a leading clinical laboratory diagnostics company covering the market of clinical laboratory equipment and integrated solutions for routine chemistry testing, immunodiagnostics, hemostasis testing and microbiology.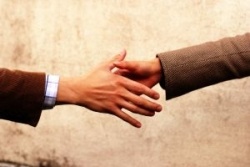 Siemens intends to acquire all outstanding shares of Dade Behring by submitting a cash offer to the Dade Behring shareholders of US$77 per common share. The planned acquisition has a total transaction volume of approximately US$7 billion (roughly €5 billion). Closing is expected in the second quarter of fiscal year 2008. Completion of the merger is subject to receipt of regulatory approvals and other customary closing conditions. With its approximately 6,400 employees, Dade Behring realized sales of approx. US$1.7 billion in fiscal year 2006 and an EBIT of US$201 million including US$21 million restructuring expense.
"Demographic changes and increasing demand for higher quality healthcare systems represent a constant driver for growth in this sector," stated Peter Löscher, Chief Executive Officer of Siemens AG. "Complementing last year's acquisitions of Diagnostic Products Corporation and Bayer Diagnostics, this transaction secures our leading position in the highly attractive healthcare industry. The impact of the Dade Behring acquisition on Siemens EPS (Earnings Per Share) is expected to be accretive from fiscal year 2010."
By further strengthening its presence in clinical laboratory diagnostics, Siemens Medical Solutions continues to pursue its vision to become the global leader in full-service diagnostics, offering imaging diagnostics, clinical laboratory diagnostics and healthcare IT solutions - from a single source and along the entire value chain. "The planned acquisition of Dade Behring complements our current capabilities and offers us the unique opportunity to create an unparalleled portfolio of products and services, and become world market leader in comprehensive clinical laboratory diagnostics," highlighted Erich R. Reinhardt, CEO of Siemens Medical Solutions.
More on the subject:
More on companies: