Mass spectrometry
SCIEX announces first FDA-cleared Vitamin D assay kit
SCIEX Diagnostics, the in vitro diagnostics division of SCIEX, a global leader in mass spectrometry in the life sciences industry, announced the first and only FDA-cleared (via the de novo pathway) LC-MS based Vitamin D assay kit, the Vitamin D 200M Assay, exclusively for the SCIEX Topaz System. The Topaz System is a fully integrated LC-MS platform driven by ClearCore MD, the new and intuitive software designed specifically for use in clinical labs.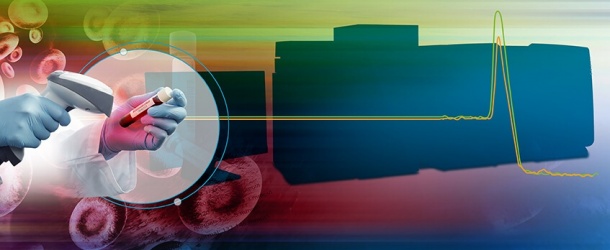 The Office of Inspector General (OIG) recently reported Vitamin D as one of the top five laboratory assays reimbursed by Medicare, accounting for 8.7 million laboratory tests and $337 million in reimbursement dollars. Vitamin D is an important building block for human health, and Vitamin D has been linked in literature to several clinically important diseases. Thus it is necessary to provide physicians with accurate results to allow for confident diagnosis of Vitamin D stores and management of Vitamin D deficiency-related diseases.
According to the CDC, LC-MS technology is the gold standard method for testing Vitamin D, offering greater specificity and less cross-reactivity over immunoassay methods. The CDC has established a Vitamin D Standardization-Certification Program (VDSCP) and the SCIEX Topaz Vitamin D 200M Assay Kit has successfully met the rigorous performance criteria. While individually quantitating D2 and D3 isomers, the Topaz System running the Vitamin D 200M Assay Kit, also automatically differentiates between D3 epimers, providing the specificity to deliver highly accurate diagnostic results in a single analysis.
The Vitamin D 200M Assay for the Topaz System is intended for in vitro diagnostic use in the quantitative determination of total 25-hydroxyvitamin D (25-OH-D) through the measurement of 25-hydroxyvitamin D3 (25-OH-D3) and 25-hydroxyvitamin D2 (25-OH-D2) in human serum using LC-MS/MS technology by a trained laboratory professional in a clinical laboratory. The Assay is intended for use with the Topaz System. The Vitamin D 200M Assay for the Topaz System is intended to be used in conjunction with other clinical or laboratory data to assist the clinician in making individual patient management decisions in an adult population in the assessment of Vitamin D sufficiency.
"Clinical diagnostic labs are challenged every day to deliver highly accurate and reliable test results in order to make critical treatment decisions," said Dr. Aaron Hudson, Sr. Director and GM of SCIEX Diagnostics. "Through the Topaz System, SCIEX offers a LC-MS-based IVD system that is easy to learn and validate in the clinical lab. It will enable clinical labs to expand their in-house testing services through the SCIEX Vitamin D Assay Kit, as well as add to their own laboratory developed tests (LDTs), thus empowering the lab to do more, save more and deliver more confident results to support clinicians and physicians. The Topaz System from SCIEX Diagnostics is "Mass Spectrometry Made Simple", and primed to set the new standard for delivering superior patient care."
To learn more about the SCIEX Vitamin D Assay Kit SCIEX Topaz System and the SCIEX Vitamin D 200M Assay Kit, available in the United States only from SCIEX: sciex.com/massspecmadesimple
Source: SCIEX
More on the subject:
More on companies: