Sponsored • Clinical lab equipment
Why do Mass Spectrometers need to be Medical Devices?
Clinical biochemistry laboratories face many daily challenges, including managing high sample workloads, managing clinician requests for novel tests, and generating and reporting out results in a timely fashion.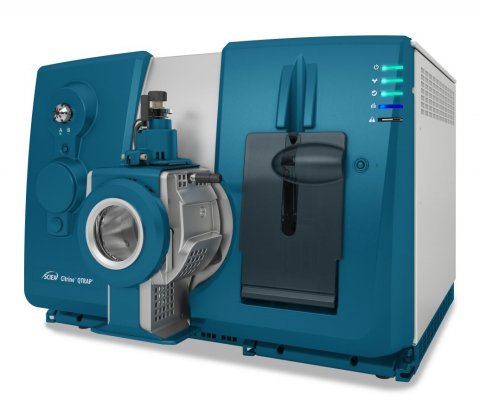 Irrespective of the methodology employed, high quality and reproducible results are imperative since patient diagnosis and treatment plans are based largely on lab results. For this reason, many clinical laboratories have turned to LC-MS/MS, which is widely regarded as the gold standard for accurate quantification.
Clinical laboratories have historically employed Research-Use-Only (RUO) equipment for mass spectrometry-based testing, however there is a growing demand for medical device (MD) mass spectrometry systems, in part to comply with evolving regulations, and in part due to the increased confidence associated with the stringent manufacturing and post-market requirements for in vitro diagnostic (IVD) devices.
Three of the biggest advantages of MS are the 3 Ss: specificity, selectivity, and sensitivity.
The ability to specifically identify and quantify the molecule of interest amongst structurally similar compounds is a huge advantage, and MS with its associated technologies provide ultimate specificity when isolating the compound of interest from its associated matrix. However, that might not be enough with multi-factorial matrices, so selectivity plays a major role alongside specificity.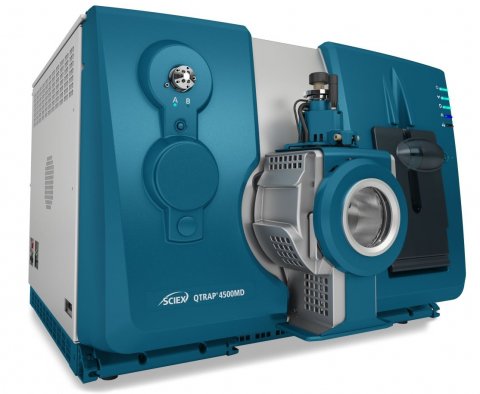 Whole blood, serum, plasma, cerebral spinal fluid (CSF), these biological fluids are complex as they contain metabolites that may interfere with analyses. MS provides the level of selectivity needed to isolate and quantify the compound of interest, without interference from its surrounding environment. Advanced secondary fragmentation such as QTRAP® Technology further enhances selectivity for challenging matrices such as hair, while maintaining minimal background.
Lastly, sensitivity is arguably the biggest advantage when it comes to mass spectrometry. Low level detection and quantification, in the parts-per-trillion range, are often needed for biochemical assays such as aldosterone when levels are as low as the single digit pg/mL range. The ability to detect trace level compounds in a variety of challenging matrices is one of the hallmarks of mass spectrometry technology.
LC-MS/MS solutions and needs for clinical diagnostics
Why should you choose an IVD mass spec solution for your laboratory? Are there any practical advantages over a standard RUO mass spec?
Software updates and fixes
To ensure that our customers in the clinical lab have access to all the latest software fixes, anyone that purchases IVD mass spectrometers are eligible to receive every software update and Hot Fix completely free of charge. This means that your laboratory can take advantage of every new software feature, as soon as it becomes available.
There are several standard security features that differentiate SCIEX's IVD product offerings from other vendors. In contrast with our Research Use Only portfolio, all our IVD LC-MS/MS solutions include standard security features and audit trail functionality – no paid upgrade required. These included safety features help to ensure the integrity of your valuable data, using e-signatures and role-based access privileges to safeguard against unintentional changes.
Software built for the clinical lab
To address the unique needs of the clinical laboratory environment, SCIEX has developed the user-friendly Cliquid MD software for instrument control and data processing. This software is also available as an optional paid upgrade for RUO mass spectrometers but comes standard with all of our IVD mass spec solutions.
Dedicated Clinical Support and Service
SCIEX University offers a series of Success MD training programs, specifically designed for users of our IVD mass spectrometers. These programs offer a blend of self-paced online courses and instructor-led and hands-on training, provided by a qualified Service Professional onsite. The learning path is personalized to your instrument, workflow, and experience level.
Any unscheduled instrument downtime in the clinical lab can lead to delays in reporting out critical results, and potential costs associated with sample send-outs. To get you back up and running as quickly as possible, our Clinical Service plans offer dedicated telephone call back from a qualified Service Engineer and guaranteed 2 business day onsite response for remedial repairs of the LC-MS/MS system. Repairs to IVD mass spectrometers use only brand new SCIEX parts, to maintain the highest level of system performance. Our trained Service Engineers run through a comprehensive checklist of system performance tests after every service call, to ensure that you are getting the most out of your instrument.
More on the subject:
More on companies: