Roche expands its portfolio of laboratory information systems
News from Roche, takeover of Swisslab GmBH
Roche and Swisslab GmbH, Berlin announced yesterday that Roche has acquired all the shares in Swisslab. Swisslab is the leading provider of Laboratory Information Systems (LIS) in Germany. The transaction is expected to be completed in the first half of 2009.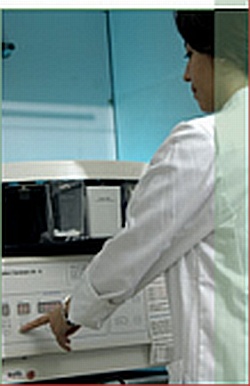 With this acquisition, Roche is seeking to expand its portfolio of fully integrated solutions for laboratory diagnostics, including the increasingly important information technology systems. The laboratory information system Swisslab™ together with the LAURIS module permits highly efficient management of laboratory processes and diagnostic data in large core laboratories and in specialty laboratories in areas such as microbiology, blood banks, newborn screening, pathology, histology, transfusion management, genetics and HLA typing, as well as point-of-care integration and quality management.
Dr Jürgen Schwiezer, CEO Division Roche Diagnostics said "We very much welcome the opportunity to join forces with Swisslab. This is the beginning of a shared future in which we can now offer integrated, high-quality solutions for university clinics, large laboratories and laboratory chains. These customers expect the very highest levels of functionality and service, and this link-up will be of great benefit to them".
With the growing trend towards consolidation of hospitals and laboratories, distributed, high-performance LIS are becoming increasingly important, making a highly significant contribution to efficient and cost-effective laboratory diagnostics. With the acquisition of Swisslab, Roche will become an international leader in the supply of software solutions for in vitro diagnostics, gaining a leading position in the European market for laboratory information systems. Roche will be able to better meet customer needs by offering integrated IT solutions to complete their product offering of diagnostic systems even for large laboratories. The Swisslab LIS will complement the existing cobas IT 5000 solution for small to medium-size laboratories.
Further information can be found at www.swisslab.de

More on the subject:
More on companies: