Article • Ultrasound
Rewarding China-USA research
If you are taking note of any breakthrough in ultrasound, here are two names you will want to put at the top of your ECR 2016 notebook: Resona7 and ZONE Sonography Technology.
Report: John Brosky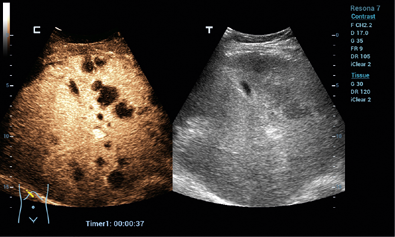 For short, you can jot down ZST and then add 'plus', or simply ZST+ because, with the new Resona7 system, Mindray has combined revolutionary zone acquisition and channel data processing with a bundle of advanced imaging functions to create a premium ultrasound platform.
Putting it all together, ZST+ powering the Resona7 means that Mindray delivers more valuable tools for clinical imaging, placing this new premium system on the leading edge of a new wave of innovation for ultrasound.
Deconstructing the innovation on-board the platform, the fundamental difference in image acquisition is that Resona7 transforms ultrasound metrics from the conventional signal processing technique of beam-forming to a channel data based processing that is faster.
By transmitting and receiving a relatively smaller number of large zones, this unique capability enables Advanced Acoustic Acquisition that extracts more information from each acquisition, 10 times faster than a conventional line-by-line beam-forming method.
Mindray is also able to add Dynamic Pixel Focusing technology that allows the Resona7 system to achieve an extreme uniformity in pixel level across the entire field of view, eliminating a need to adjust the focal positions in order to achieve uniformity across patient examinations.
Enhanced channel data processing means the Resona7 systemgreatly improves imaging clarity through multiple and retrospective processing, and it means the platform is able to intelligently choose the optimal sound speed to improve image accuracy greatly, even where there are variations in tissue, allowing for adaptive tissue-specific optimisation.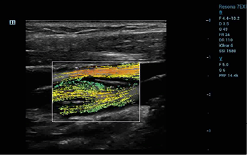 Exclusive functions on the Resona7 system include Vector Flow with vivid, accurate, and angle-independent visualisation of complex vascular haemodynamics profiles at the speed of up to 600 frames per second, and Smart Planes with fully automatic and accurate detection of the most significant foetal CNS planes and frequently used measurements to enhance diagnostic throughput and reduce dependency on user experience.
Mindray's proprietary and pioneering technology positions the Resona7 system, elevating clinical intelligence to a new level with a complete solution that enables clinicians to manage both routine and advanced studies more efficiently, consistently, and accurately, from imaging acquisition through to calculation.
Of special note is the fact that the Resona7 is the first premium ultrasound system solely developed by a Chinese manufacturer, the fruit of collaboration between research teams based in Shenzhen, China and in California, USA.
Meet Mindray at ECR 2016 at Expo X3, 203 (lower level).
More on the subject:
More on companies: