Article • Emergency
Resuscitation: E-FAST or CT?
Ultrasound examinations are considered cost-efficient, fast and effective. The E-FAST (Extended-Focused Assessment with Sonography for Trauma) is a standardised examination used in accident & emergency medicine worldwide. The procedure helps to diagnose internal bleeding and organ damage in severely injured patients in the resuscitation room and, in some regions, even during emergency transport to the hospital, gaining valuable time for the primary care of these patients. [AWMF Register No. 012/019].
Report: Brigitte Dinkloh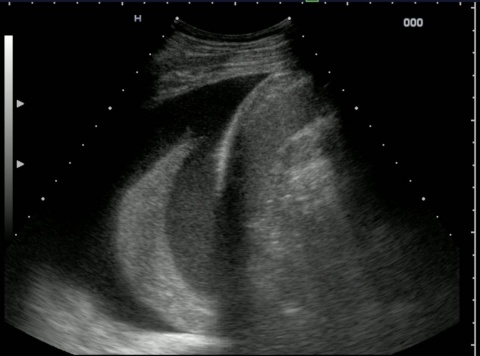 'Apart from haemorrhagic shock there are other forms of traumatic shock which are just as life-threatening,' explains Dr Dieter von Ow, Assistant Director of the Central Accident & Emergency Department at the Cantonal Hospital St. Gallen.
Although haemorrhagic shock is common there are also non-haemorrhagic types of shock, such as tension pneumothorax, cardiac tamponade or severe paraplegia with neurogenic shock. With tension pneumothorax, a valve mechanism, particularly during artificial ventilation, increases pressure in the pleural cavity so much that the venous return to the heart is impaired, resulting in circulatory shock.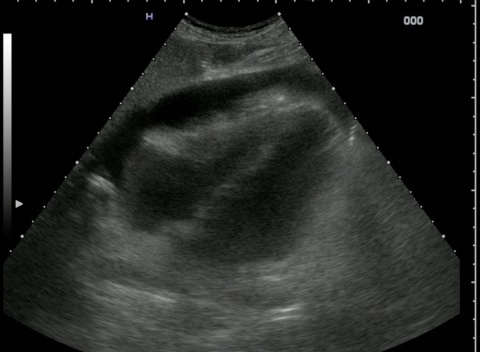 A cardiac tamponade leads to direct compression of the cardiac chamber and thus a reduction of the stroke volume. Cardiac tamponade is relatively rare, but fatal if not diagnosed. These two types of shock are not caused by blood loss,' von Ow explains, 'but by the aforementioned, direct increases in pressure in the mediastinum or the pericardium. Not rarely do the latter two types of shock also occur combined with blood loss, which leads to severe impairment of the patient's circulation and requires fast treatment.'
Each patient with potential multiple injuries or uncertain injuries admitted to the Central Accident and Emergency Department at the Cantonal Hospital St. Gallen is examined with the E-FAST procedure. 'This involves assessing the thoracic cavity, or the pleural cavity respectively, in so-called sectional planes, ventrally and from the side towards the armpits. This provides clues as to the potential presence of tension pneumothorax or haemothorax. The subcostal plane makes it possible to diagnose a cardiac tamponade. A tension pneumothorax, a massive haemothorax or a cardiac tamponade require immediate release of air, or blood respectively, by the insertion of the appropriate drainage in the resuscitation room.'
Responses to responders and non-responders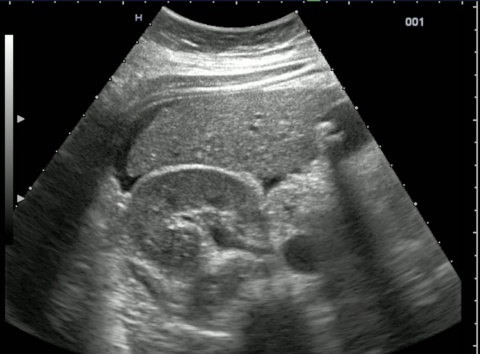 The peritoneal cavity is also examined for the presence of free fluid via sectional planes from the sides, toward the abdomen and in planes directed towards the lesser pelvis. Finding shocking and potentially fatal bleeding in the lesser pelvis is not always easy because dissecting aneurysms are not always easy to detect retroperitoneally. Severely injured patients in persistent shock, i.e. so-called 'non-responders' defined by unchanged blood pressure readings below 80mmHg, despite the administration of fluid, who have large blood loss in the thorax, abdomen or pelvis diagnosed via the E-FAST procedure must undergo emergency surgery without delay.
Multiple trauma patients who need to be stabilised in the resuscitation room – the so-called 'responders' or 'transient responders' – are immediately given a polytrauma CT scan and, depending on the results of this scan, the further (surgical) strategy is then determined,' von Owe explains. [klinikarzt 2012; 41 (1): 26-30]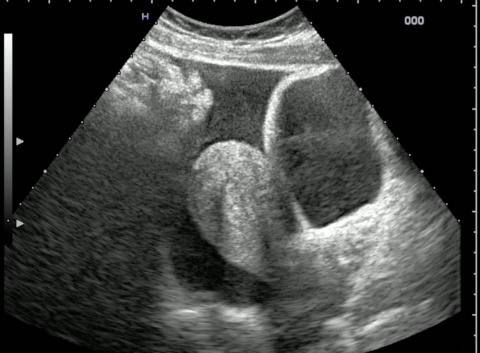 This point-of-care ultrasound is handled in a very similar way in many trauma centres and is always carried out at the beginning of treatment. It is conducted by specialists in emergency medicine, traumatologists, anaesthetists or radiologists in the resuscitation room, requires six sectional planes to ensure a safe diagnosis and takes only a few minutes.
It answers a small number of specific questions: Is it a tension pneumothorax? A cardiac tamponade? Is there fluid – i.e. blood – in one of the three large cavities, i.e. the thorax, abdomen or pelvis? (The ability to differentiate between these types of shock requires conducting 50-100 such bedside examinations under supervision). The results of the examination either lead to life-saving intervention in the resuscitation room, or they support the life-saving triage decision 'Emergency surgery or poly-trauma CT'.
In other words, 'E-FAST can save lives,' von Ow is convinced. Current data from large trauma registers confirm this statement. When multiple trauma patients are given a CT scan without being assessed via this system beforehand, this does not improve their chances of survival [The Lancet 2016; 388: 673-83]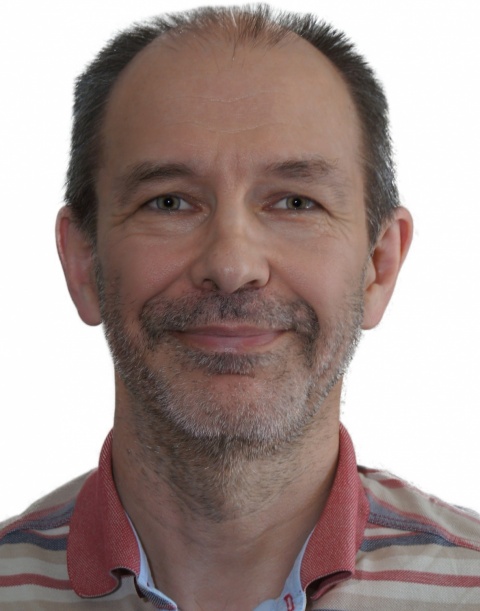 The parenchymal organs, the liver, spleen and kidneys can also be assessed via contrast medium ultrasound instead of CT, he explains. However, there are only few radiographers experienced enough to carry out the procedure on trauma patients. Nevertheless, it does significantly reduce the potentially carcinogenic radiation exposure from CT scans and other radiological examinations, particularly for children and adolescents, given that the radiation exposure following relevant trauma exceeds the average annual terrestrial exposure per patient 15-30 times.

Profile:
Internal Medicine and Intensive Care specialist Dieter von Ow is also qualified in clinical emergency medicine at SGNOR (Swiss Society for Accident and Emergency Medicine). He is a course instructor and tutor for abdominal ultrasound and point-of-care ultrasound (basic emergency ultrasound, echocardiography, thoracic and musculoskeletal ultrasound), as well as course director/instructor for Advanced Trauma Life Support (ATLS) American College of Surgeons and Advanced Cardiovascular Life Support (ACLS), American Heart Association. He has worked in the Central Accident and Emergency Department at the Cantonal Hospital St. Gallen for 15 years, where he is currently Assistant Director. This is Eastern Switzerland's main hospital providing maximum care for around 40,000 patients annually. As one of the Swiss Trauma Centres it is included in the national trauma register.