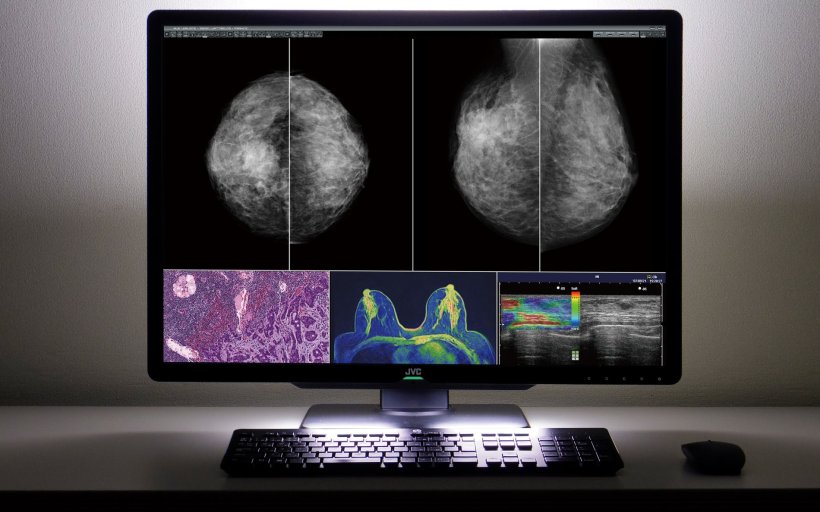 Image source: JVC Kenwood
Sponsored • Product outlook
Remaining active in 2022
JVC Kenwood announces functional enhancements and new monitor
In the second year of the pandemic, JVCKenwood also draws a positive conclusion despite all difficulties. 'We were also able to welcome some highlights in 2021, both on the part of new monitors and new customers,' says Marcel Herrmann, Marketing Manager Medical Imaging. 'Nevertheless, the situation remains tense here and there.'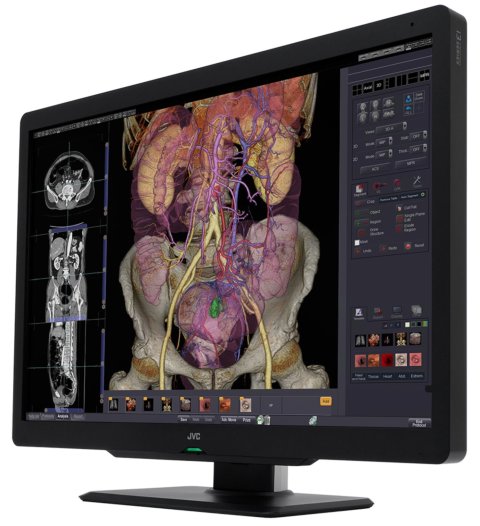 The two new displays CL-S600 and CL-S1200 have received consistently positive reactions from users. Both can display medical images of different modalities such as CT, CR/DR, MR, ultrasound and pathology side by side, the 12-megapixel monitor additionally displaying images of mammography. The two large screens without a centre bar create a comfortable environment for radiological diagnostics. For this purpose, they are equipped with the latest technology. 'The patented Dynamic Gamma function, for example, analyses the entire screen content and selects the correct gamma curve for each individual pixel in real time. This applies to all images – whether ultrasound, endoscope, pathology or nuclear medicine – and always results in an optimal display,' explains Herrmann. This succeeds without problems even with moving images, although millions of operations per second are necessary here. Another important feature: luminance and colour temperature are adjusted automatically and in real time. "'The built-in colour front sensor on the screen constantly measures the colour temperature and adjusts changes over a long period of time,' says Herrmann. This is easy on the eyes of the person making the findings – as is the built-in lighting on the back of the monitor and the indirect lighting of the keyboard and mouse.
JVCKenwood has installed the first CL-S1200s in a hospital in Switzerland. Spain also reports a large project: Here, the Japanese company has equipped all clinics in the Asturias region around Gijón with more than 400 different displays.
Innovations for 2022
2022 will be marked by functional expansions of the i3 monitors. 'They will also be equipped with a turbo luminance function as well as the so-called Visual Point Mode, which users of our 6 and 12 MP displays are already familiar with,' says Herrmann.
The turbo luminance function can increase the brightness and contrast of the screen for a maximum of 30 seconds to magnify recognisable greyscales. This enables the radiologist to reliably assess even the finest calcifications. The effect is further enhanced by the Visual Point mode. This increases the contrast in certain areas controlled by the mouse pointer. With both technologies, the DICOM characteristic curve is maintained or dynamically adjusted.
In addition, the launch of an 8-megapixel monitor is planned for the summer. 'However, due to the pandemic, we are still facing challenges that also affect the supply situation. Therefore, we unfortunately cannot exclude the possibility of delays. However, we will do everything we can to be ready in time. After all, the European Congress of Radiology ECR is planned as a presence event in July – with us as an exhibitor,' says Marcel Herrmann, looking forward to a relaxed summer.
More on the subject:
More on companies: